In light of global social distancing guidelines, The American College of Thessaloniki (ACT) in Greece is offering its Spring II 2020 term in an entirely virtual format and has opened this opportunity exclusively to ISEP students.
ISEP students can immerse themselves in a valuable intercultural experience at ACT while taking virtual classes alongside Greek and international students from around the world.
The faculty is designing the Spring II 2020 courses from the ground up so that they are optimized for online delivery, and the college has also added additional technology including enhanced real-time communication capabilities in their Learning Management System and a platform that will allow ACT librarians to assist students in real time.
Students will use e-textbooks and the college's library resources are fully accessible online. Participants will also have access to all virtual student services offered by the college, including academic workshops and student competitions, the college's writing center and tutoring services and career development resources and workshops.
Choose from a wide range of courses taught in English, including the fields of International Relations, Business, English Language and Literature, Communications & New Media Studies and Computing.
Course Information
The American College of Thessaloniki will offer a wide array of courses from the Divisions of Business, Humanities & Social Sciences, and Technology & Science for the Spring II 2020 term.
View the list of course offerings for ACT's Spring II 2020, including course descriptions.
Students may register for up to 9 U.S. credits, or three courses.
Click to explore a summary of ACT's academic departments open to ISEP students
Business:
ACT's Business Administration program has four main concentrations: Entrepreneurial Management, Marketing, Finance and International Business. All of ACT's courses combine international experience with a local point of view. The Anatolia School of Business accepts students from various countries and blends theory with contemporary market developments.
Humanities & Social Sciences:
The Division of Humanities and Social Sciences provides introductory and advanced instruction in all areas of the human sciences, with undergraduate programs of distinction in English and New Media, and International Relations. Teaching and research strengths within the division include history, politics, and European integration; communication and media, modern literature, and language teaching methodology; psychology; anthropology; social and cultural studies. In addition, the Division offers a solid liberal arts course basis to all of ACT's academic and professional programs.
English, Communications & New Media Studies:
Students gain vital knowledge in the subject areas of media, communication and culture and understand the impact of social and new media in education, communication and the working environment through theory and practice.
Psychology:
ACT's BS in Psychology is designed to be a novel and contemporary program up to date to the academic and professional trends. Based on prevalent US and UK standards, it will be characterized by a firm grounding in the disciplinary foundations to the Psychology degree, such as theory, main concepts, methods, debates and applications in Psychology. Courses familiarize the students with clinical, developmental, educational, counseling, experimental, social, forensic psychology and neuroscience. They will also comprise practical experience of designing and carrying out psychological research, as well as evaluating and reporting its results. Students will learn to work with data, synthesize hypotheses and use relevant information technology.
International Relations:
The undergraduate courses in the broader area of International Relations have a firm grounding in the disciplinary foundations of the IR degree, with courses in international law, European integration, foreign policy, and political economy. Students also receive a solid training in the social sciences, with an emphasis on history, culture, gender, ethnography, and economic relations. Located in a strategic and cosmopolitan crossroad in Greece and South-East Europe, ACT's International Relations program is particularly strong in American and EU politics and contemporary Balkan and Aegean affairs.
Computing:
ACT's Computing curriculum is a rigorous and challenging program that provides students not only with a theoretical background, but also with the practical skills needed by organizations and companies in all fields. ACT offers two degrees in the area of Computing: A BSc in Computer Science addressing the theoretical aspects of Computer Science and a BSc in Business Computing focusing on applications of Computer Science.
Other Academic Conditions
All credits and grades are issued in U.S. credit equivalencies.
Prerequisite course requirements can be waived for Study Abroad students if comparable completed coursework at their home institution can be demonstrated. Your course selection will be finalized with your coordinator at ACT in advance of the program start date.
For students seeking 12-15 credits, ACT's upcoming summer program may be combined with the Spring II term for additional credits. More details on the online summer term will be available shortly.
Dates
ACT's Spring II semester will begin May 11, 2020 and end on June 19, 2020.
Completed applications are due by May 3, 2020.
Pricing
| Courses | Program Fee |
| --- | --- |
| 1 course (3 credits) | US$1,750 |
| 2 courses (6 credits) | US$3,150 |
| 3 courses (9 credits) | US$4,500 |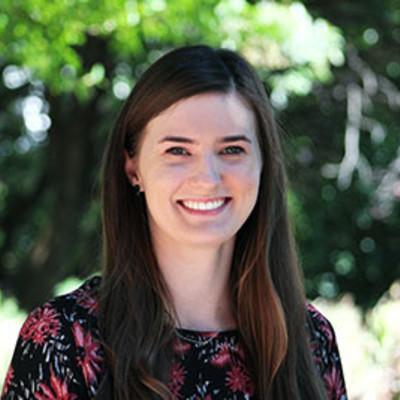 Learn more
For questions or more information, please contact ISEP Student Advisor Maggie Montgomery at mmontgomery[AT]isep.org.