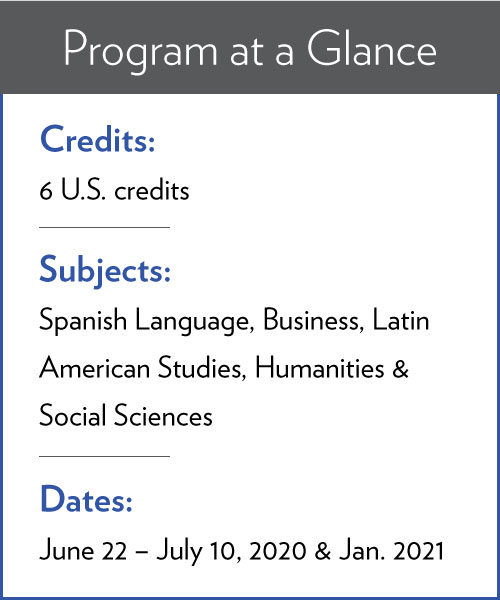 This one-of-a-kind, hybrid program combines three phases for intensive Spanish language learning, including real-time online classes, an independent development phase and a 3 week on-site phase in Valparaíso, Chile in January 2021.
The Summer Spanish Language and Chilean Culture program is a great fit for students who want to improve their Spanish language skills online with an on-site phase in January 2021 and the option of pursuing a business internship or service learning.
Program Phases:
Online phase: 3 weeks of synchronous classes (in real time) and independent individual work as introduction to the on-site modality.
Tracking phase: Students will participate in two sessions per month in August, September, October and November to maintain their Spanish skills through activities that combine linguistic and cultural learning opportunities.
On-site phase: 3 weeks of on-site classes in Valparaíso, Chile where students experience total immersion that expands linguistic and cultural competency in different learning settings: the classroom, the Chilean family and the city community. Students can also practice their skills within the context of a business internship or community engagement projects.
More details on the Information Sheet
About PUCV and Valparaíso
Established in 1928, Pontificia Universidad Católica de Valparaíso was the first university founded in the region of Valparaíso and the fourth university founded in Chile. Today, PUCV is recognized as one of the most prestigious, traditional higher educational institutions in the country, and is ranked as the 26th best university in Latin America by QS World University Rankings.
Valparaíso, a thriving cultural capital of Chile is one of the country's most important seaports. The artsy and bohemian nature of the city has long attracted artists, including poet Pablo Neruda, and boasts some of the best street art in Latin America. The region is also home to beautiful beaches and the splendid Cordillera de Los Andes mountains. Named a UNESCO World Heritage Site, Valparaíso's narrow cobblestone streets, colorful architecture and unique system of trams, funiculars and escaleras (stairways) provide endless opportunities for exploration.
Course Information
The Spanish Language and Chilean Culture program combines intensive Spanish language study with an overview of Chilean culture, including literature, society and politics.
Students register for two courses (6 U.S. credits).
For a full list of courses for all levels of Spanish competency, please see the syllabi.
Optional Components for the On-site Phase
Business internship or service learning opportunities are available to students who place into the advanced level of Spanish on the PUCV placement test.
Business Internship
The purpose of this program is to introduce start-up culture and topics. The student will develop an understanding of the ecosystem that supports entrepreneurship in Chile. This program is developed by PUCV International Relations Office with Chrysalis, the university's business incubator.
Requirements:
Interview with the organization
Experience in business or management
Knowledge in incubation and innovation
Service Learning with Minga
Minga is a Foundation dedicated to organizing projects to integrate the community in the development of the region around Valparaíso. Minga focuses on integrating children into the development of Chilean communities and values sustainable human development as a fundamental and intangible resource in society—linking people, communities and institutions. By organizing community projects focused on sustainable intervention in vulnerable contexts, Minga can support the growth of individuals as well as the broader community.

Service Learning Guide
Dates
Online: June 22 - July 10, 2020
In-person component: January 3 - 23, 2021
Completed applications are due June 1, 2020.
Pricing
US$4,750
---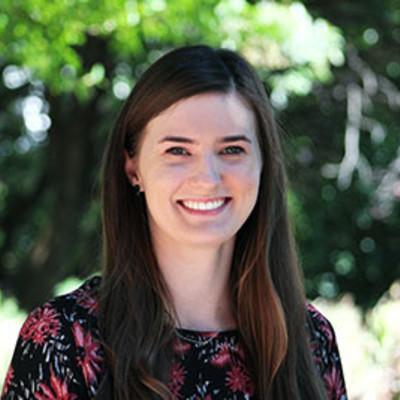 Learn more
For questions or more information, please contact ISEP Student Advisor Maggie Montgomery at mmontgomery[AT]isep.org.