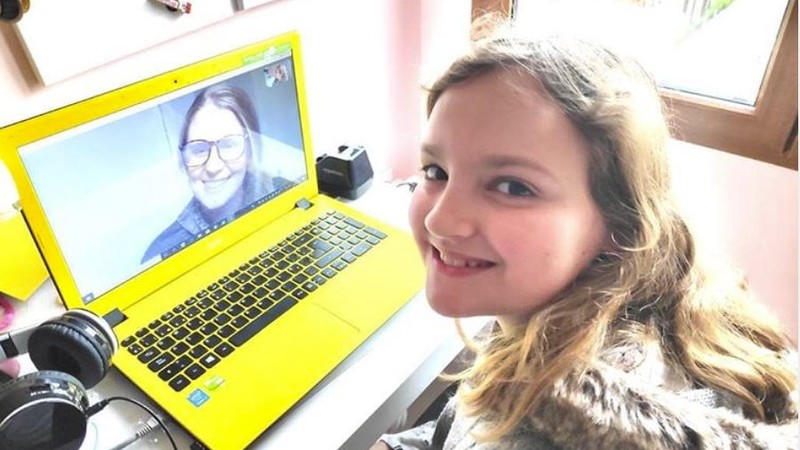 Make a difference in local communities through non-profit organizations based in Barcelona and enhance your resume from wherever you are with ISEP's Virtual Service Learning Program. Learn about Spanish culture and social issues in Barcelona while gaining intercultural competence and remote work skills, which are critical in today's global world.
Our resident director in Barcelona provides guidance and support to participants throughout the program, facilitating cultural online sessions and being available for questions and assistance. You will also be assigned a supervisor at the chosen organization.
Virtual service learning is a great way to earn meaningful international work experience while gaining first-hand insight into communities with a different cultural context.
If you are planning on studying abroad in Barcelona in the near future, virtual service learning is a fantastic way to initiate contact with the culture and collaborate with local people.
Though Spanish language competency will open up more opportunities, this service learning experience is open to students of all levels of Spanish.
Dates
Applications are due by November 30, 2020.
Program Dates: January 18 – March 31
Students will be required to complete a minimum of 30 hours. The number of hours per week will depend on the specific organization's needs but will average 3-5 hours per week.
Program Fee
US$950
Program fee includes:
Personalized support in your project selection and throughout your program
International work experience with a leading service organization
Training and project supervision
Cross-cultural training sessions
Certificate upon successful completion of volunteer program
Reference letter from ISEP and participating organization
Access to ISEP's alumni network of 1,500+ members, providing connections, job coaching, graduate school application advice, and even job placement
To learn more, please contact Maria Mateu, ISEP Resident Director in Barcelona, at mmateu[AT]isep.org.


---
Service Learning Opportunities
You can work at one of the following service organizations in various fields. Each organization has different needs and requirements in terms of skills, knowledge of Spanish language and commitment.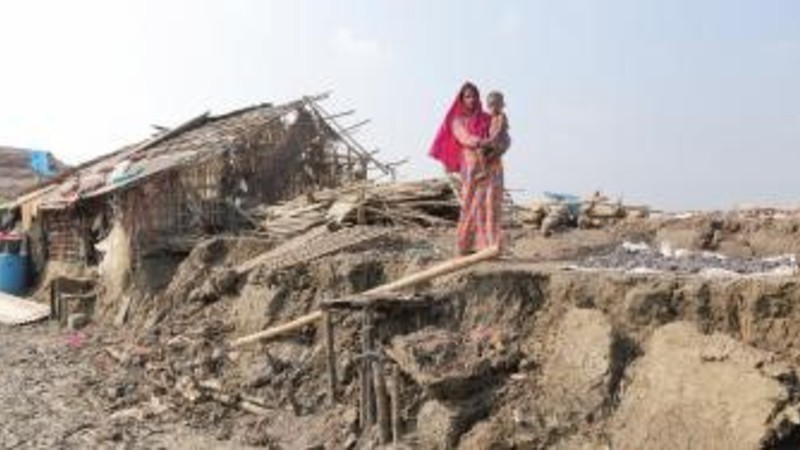 Oxfam International – Climate Change Department
Oxfam is a global development organization that mobilizes peoples' power to fight poverty and inequality. The organization is developing an international climate change resilience initiative.
Requirements: Advanced English skills, interest in climate change and some experience in communication strategies; interview required.
Ways you'll contribute:
Assist in developing internal communication products for the Climate Change initiative.
---
T-Oigo – Program Allies in English
T-Oigo supports families and children with hearing loss to promote total inclusion in society and enhance English language skills.
Requirements: Native or advanced English skills
Ways you'll contribute:
English language learning for children and teenagers
Video and material editing
---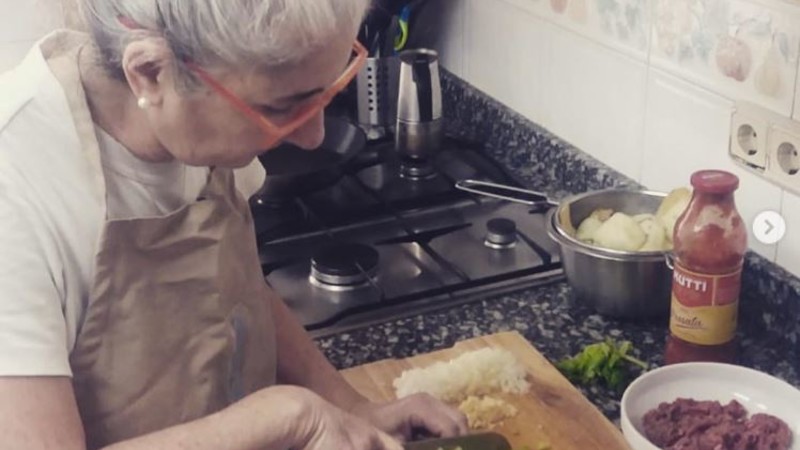 Melting Pot Cooking Barcelona
This social impact organization fosters intercultural relations through food and cooking and supports people in risk of exclusion to become entrepreneurs in the cooking sector.
Requirements: Advanced English skills for some tasks. Intermediate Spanish for translation tasks.
Ways you'll contribute:
Social media management
Translations of documents into English
Research of similar projects in the other countries.
---
SJD Solidarity
The organization supports marginalized populations, including those dealing with issues of homelessness, mental illness, and addictions. They need support with a specific educational project raising awareness in schools.
Requirements: Intermediate/Advanced level of Spanish.
Ways you'll contribute:
Translations of documents and texts into English
Support the sensitization of children and teenagers
---
Social Adult School La Verneda
This social organization supports adult education in impoverished communities through social projects, volunteering, and educational activities.
Requirements: Advanced English skills for some tasks. Intermediate Spanish for teaching and translation.
Ways you'll contribute:
Teaching English
Grant writing
Translating documents into English and text editing.
---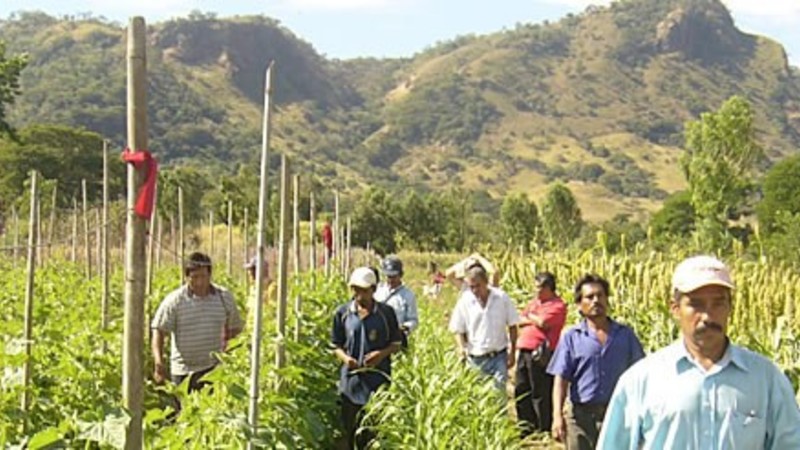 Baobab NGO Consulting
Baobab Consulting helps organizations in the international development sector by offering different services like strategic planning, project monitoring and evaluation, or research and policy.
Requirements: Advanced English skills. Graphic design and/or video editing skills, plus interest in international development and NGOs.
Ways you'll contribute:
Graphic design & illustration
Video production
Web development
---
Centre for African & Intercultural Studies
The Centre is dedicated to research, training, outreach, and sensitization on African societies and cultures, intercultural relations, and cultural diversity, to transform perceptions and realities and to foster an appreciation for diversity.
Requirements: Advanced English skills. Interest and some experience in African societies and realities and motivation for the organization's projects.
Ways you'll contribute:
Graphic design
Communication strategies
Marketing plans
---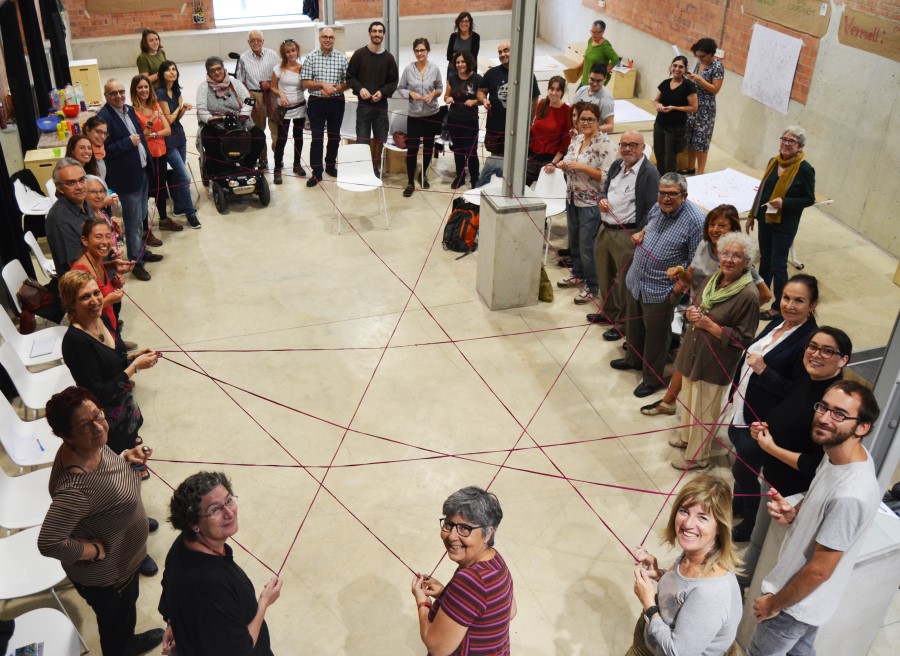 Community Adult School La Troca
Community school that offers support to the educational needs of young and adult people in a specific neighborhood in Barcelona. Enables participants to learn and develop life competences.
Requirements: Intermediate level of Spanish.
Ways you'll contribute:
Translation of documents & website
Teaching English
Research international funding resources & grant writing
---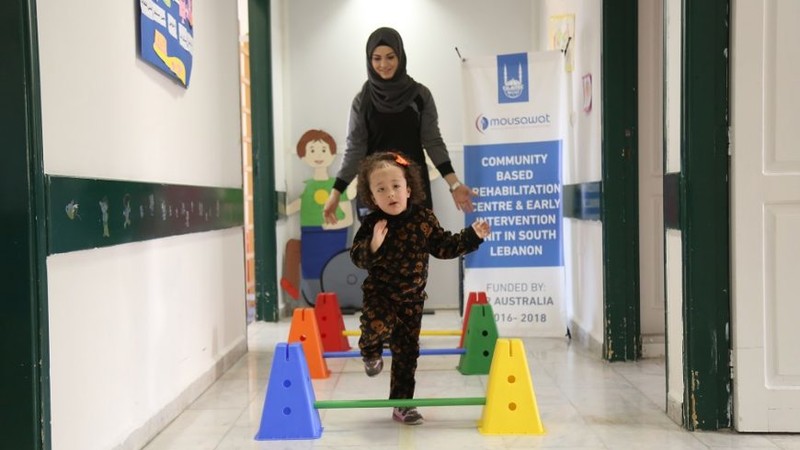 Islamic Relief
International humanitarian organization helping vulnerable communities around the world. The chapter in Barcelona organizes fundraising events and mobilizes youth to raise awareness about social injustices.
Requirements: Advanced English skills.
Ways you'll contribute:
Support with web design, graphic design & video editing
Translation of documents
Assist with design of fundraising strategies.
---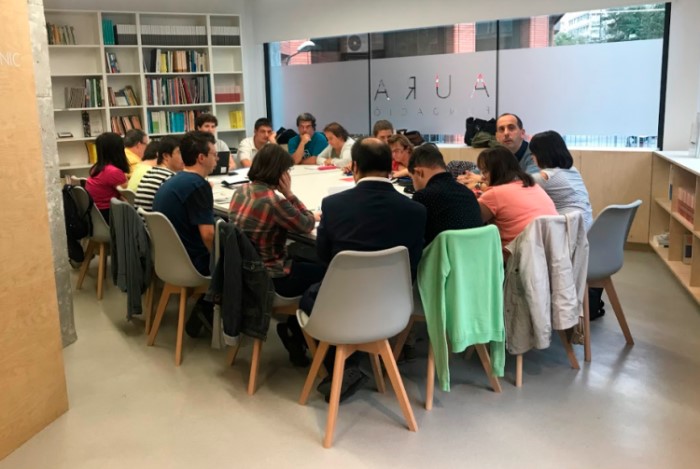 AURA Foundation
Social organization that offers services for social and employment inclusion for people with intellectual disabilities.
Requirements: Intermediate level of Spanish.
Ways you'll contribute:
Support with English language courses in developing class materials and dynamics
Assisting the English teacher in online teaching