Jacquee K, a social work major from Ball State University, studied abroad at the Université du Havre in France. After a semester of full immersion–taking classes in French with her French peers–Jacquee reflects on the highlights of studying abroad in France and her time in Le Havre.
Today is the day I leave from France. Today is that day that I leave from what has been my home for the past six months. I never thought that I could get attached to something so quickly… Despite the rain, despite the clouds and despite its massively bad reputation in France, I prefer Normandy. It wasn't until I was asked that I really put some thought into it: "So where is the favorite place that you have visited?" I could get all cocky and list off every place that I have been and everything that I have done, but the one thing that came to mind is Normandy.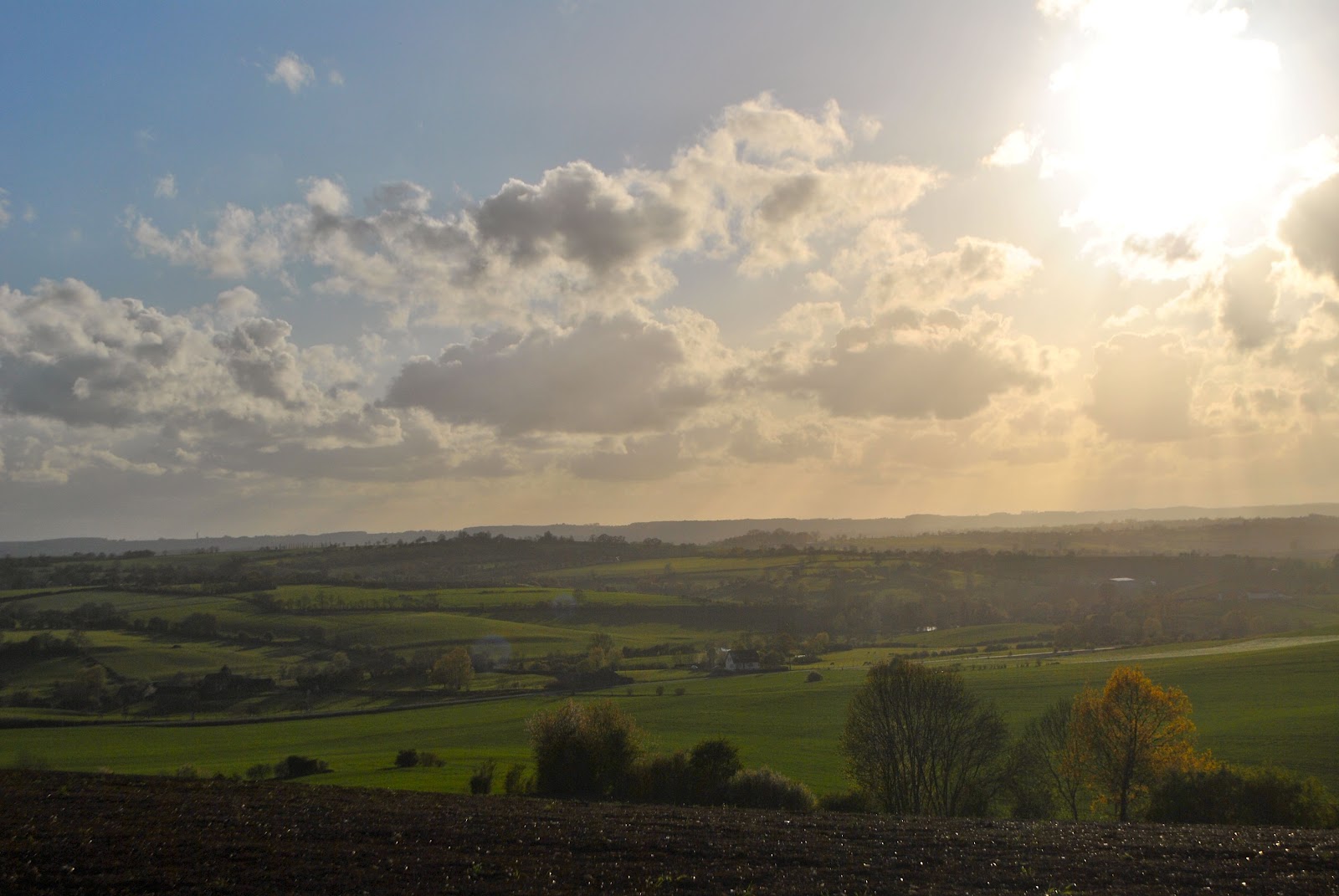 Maybe it's the way the weather changes so quickly, or maybe it's because Normandy is otherwise known as France's "awkward child," or perhaps it's the simplicity of the life I've come to learn. Maybe it's the five color sunsets over the English Channel, the way the corza fields glisten in the sun at about 9:30, or the ways the cows keep grazing in the presence of something so simply beautiful: a sunset.
I'll love Normandy for its feet of rainfall a year, its black and white cows that freckle the countryside, the houses lined with woods and surrounded by gardens—like a fairytale. I love the ease of the families, the history written on the streets (old or new), not in the books. I love how I am when I'm home, in Le Havre. I love the way I am inspired to learn. But the thing I truly love the most, the thing that surpasses Normandy's natural beauty—the people. I love my friends, I love Erasmus, I love ISEP. I love the social careers department at Le Havre. You could pour feet of rain for days, Le Havre, but not one minute would I hate the weather as much as I love the people I have met here.
So here is my letter to you, my friends of Normandy: thank you. Thank you for opening my eyes, listening to my heart, and sharing my dreams. You made all the trouble I faced worthwhile. This is not a goodbye, in the slightest sense. My "au revoir" or "coucou" is "a demain." I wish you all the best of luck in your future endeavors. I've learned, in such a small amount of time, you all certainly deserve it.
Like this Story? Also like us on Facebook.