In celebration of Black History Month in the U.S., ISEP is honored to highlight our many Historically Black Colleges and Universities (HBCU) members and affiliates in the United States.
We have also created an updated flyer featuring programs for African Heritage Seeking students. Our new flyer provides program recommendations for Black and African Heritage Seeking Students, showcasing programs in Africa and within the African diaspora that have unique coursework, communities, or cultural experiences related to the Black experience. As a reminder, ISEP now offers the Africa for All Scholarship for students interested in studying in Africa.
ISEP is proud to work with a growing number of HBCU institutions and their students. We are grateful for their contributions to our community and are delighted to feature them this month!
HBCU Member Institutions
For ISEP Exchange students interested in studying in the U.S., our HBCU member schools provide a fantastic opportunity to experience the rich culture and community of Black Americans, and learn more about the contributions and influence of African-Americans today and throughout U.S. history.
Morehouse College – Atlanta, Georgia
Since its founding in 1867, Morehouse College has been a leader among Historically Black Colleges and Universities. Open to students identifying as male, Morehouse creates a powerful sense of brotherhood and comradery on campus. Students who attend this program will immerse themselves in Atlanta's historic West End neighborhood, a diverse community based just minutes from downtown. Morehouse offers a high level of personal interaction through its small class sizes, making this a great option for students seeking a bit more support. Recommended fields of study include Business, Liberal Arts and Sciences, Philosophy and Religious Studies, and Social Sciences.
North Carolina Agricultural & Technical State University – Greensboro, North Carolina
Located in Greensboro, North Carolina Agricultural & Technical State University is the largest HBCU in the country. NC A&T is a public university that is nationally recognized for its excellence in STEM education and is the top-rated HBCU business school in the U.S. Greensboro is ideally situated to visit both the state's majestic mountains and pristine beaches and is located just blocks away from downtown. Students will feel at home among the diverse community on campus, with representation from nearly every state and 6 different continents! This program is a great fit for students interested in research and public service, two things for which NC A&T is best known.
Winston-Salem State University – Winston-Salem, North Carolina
Winston-Salem State University is recognized as a national leader in higher education and is known as one of the top public universities in the United States, as well as one of the top HBCUs in the country. WSSU is dedicated to fostering a bold, vibrant, and diverse academic community to foster creative thinking and analytical problem solving. Located in Winston-Salem, the campus is within walking distance of historic Old Salem and is only a few hours away from the scenic mountains of the Blue Ridge Parkway. Recommended fields of study at WSSU include Area Studies, Business, and Computer and Information Sciences at the undergraduate level, and Education at the graduate level. The student experience is undeniably transformative at WSSU, as the institution's motto is "Enter to Learn. Depart to Serve."
HBCU Affiliate Universities
Alcorn State University
Founded in 1871, Alcorn State University is the oldest public historically black land-grant institution in the United States. Alcorn's campus in Lorman, Mississippi is home to about 3,100 full and part-time undergraduate and graduate students.
Florida Memorial University
Florida Memorial University, located in Miami Gardens, Florida, was founded in 1879. This private coeducational institution is the only historically black university in southern Florida and has a total student population of 1,100.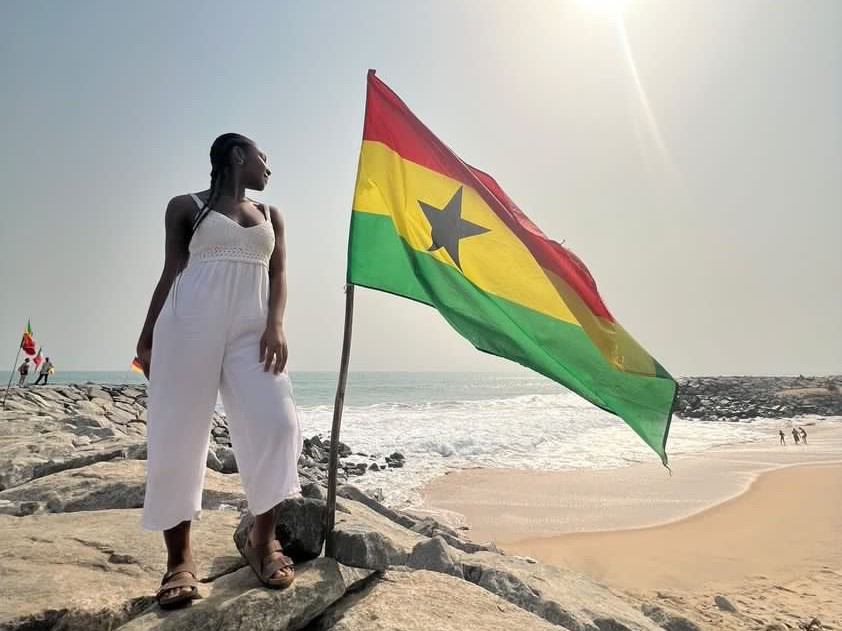 Howard University
Located in Washington, D.C., Howard University enrolls approximately 9,689 students. This private research university was founded in 1867 and ranks among the highest producers of the nation's Black professionals in a wide range of disciplines.
North Carolina Central University
North Carolina Central University was founded in 1910 and has a total student population of 8,000 students. Located in Durham, North Carolina, the University offers flagship programs in the sciences, education, law, business, nursing and the arts.
Tuskegee University
Founded in 1881 in Tuskegee, Alabama, Tuskegee University is ranked #3 HBCU in the nation. Tuskegee enrolls about 3,000 students and was the first black college to be designated as a Registered National Historic Landmark.
Virginia State University
Located 20 minutes south of Richmond, VA, Virginia State University has a student population of approximately 4,000. This land-grant university was founded in 1882 and offers education in the fields of agriculture, engineering, family and consumer sciences, and the military sciences.
We are also excited to announce that Norfolk State University in Norfolk, Virginia, has joined the ISEP community as a member institution! We look forward to sharing more information soon about this additional opportunity for students to attend another terrific HBCU in the United States.