By Olivia Effa (Kaami), ISEP Exchange student at Ewha Womans University
Moving to a new country is always very daunting and can be stressful. This is especially true for Black people because we have several other factors to consider such as receptiveness to Black people. Are Black people accepted in this country? Does the country offer places that cater to Black people? Do we have safe spaces here? These are just a few of the questions that countless Black students like myself had to consider before choosing where to study abroad.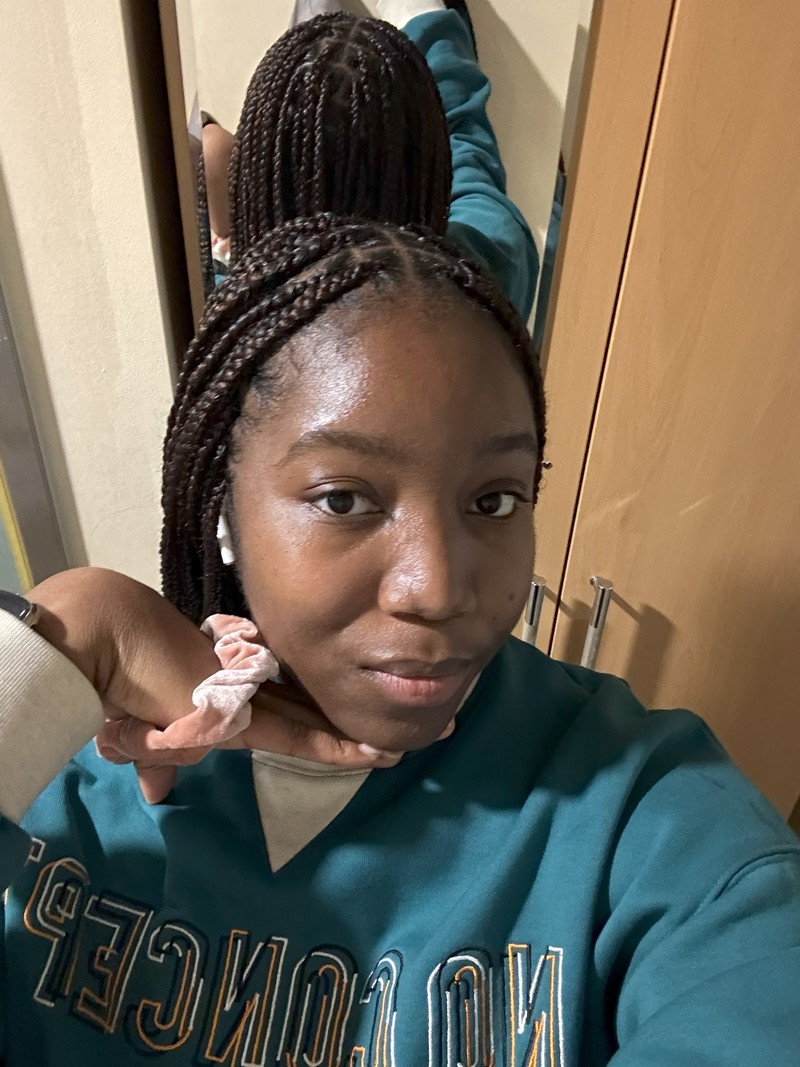 My name is Olivia Okimkaami Effa. I am from Nigeria and am a student at McDaniel College in Maryland, USA. I am currently rounding up my semester abroad at Ewha Womans University in Seoul, South Korea. I chose to study abroad in South Korea because of my interest in Korean culture, entertainment, politics, and society in general. I knew that being in such a homogenous country as a Black woman would be challenging at times, so I did lots of research before embarking on my journey.
As a Black woman, something I particularly care about is haircare. Based on the research I did, I found out that Black hair products are difficult to find in South Korea, so I brought everything that I knew I needed for the duration of my study abroad program, 4 months. I did not have to worry about getting my hair done for a while because I came to Korea with braids and kept those in for a little over a month. Then I had my natural hair out for a month, and styled it myself, as I usually do back in the US. The time for me to get braids again was looming so I began doing research again on the best places for me to get my hair done in South Korea. I ended up finding three different locations: Elohim Hair and Beauty in Itaewon, JULIE Braids in Pyeonghwa, and Hakua Beauty in Asan. I chose to go to JULIE Braids because I liked her prices, location, and hospitality the most. To book an appointment, I messaged her on Facebook. I wanted to explore outside Seoul a bit so I traveled nearly 2 hours by subway to get my hair done there. I got "smedium"/small medium (a middle-point between small and medium-sized braids) waist-length knotless braids; they took 5 hours and cost ₩185,000/ $140.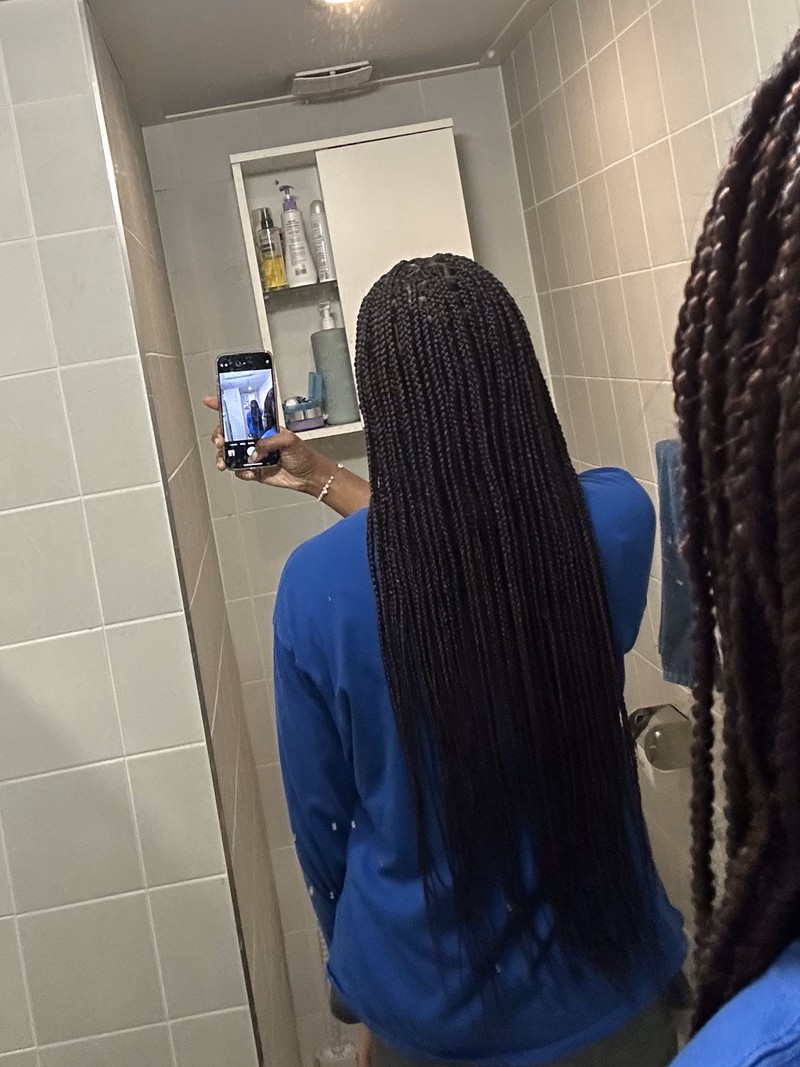 Some people may not want to spend that much money to get their hair done. I know people who order their braiding hair online and braid their hair by themselves. All in all, research is very important. Additionally, having a community of other Black people that you can discuss these things with helps. Talking to other Black people that had been in South Korea for longer than me helped me consider different options. Though I know how to braid my hair, I chose to get it done because I did not have the time or energy to do it myself, and I wanted to experience getting my hair done in South Korea.