Contributed By
Madison is an ISEP Voices blogger. She is a business management and Spanish major from San Diego State University, and is currently studying abroad at Universidad de Murcia in Spain.
View All Bloggers
It can be very hard to make friends while studying abroad. There are a ton of people out there, but it can be difficult to find the right ones or to find people you connect with. The first few weeks are usually the loneliest. I found that it's really important to get involved in the community and the school in order to become friends with locals or other international students. It's a great way to make friends and indulge yourself in the culture. Here are a couple of suggestions to get involved in your community.
1. Tandem language exchanges
A great way to meet people is by finding a weekly language tandem in your city. Most places should have some sort of weekly meet up where people that speak different languages come to share their language with others that would like to learn it. For example, I'm studying Spanish in a small university town off the southeastern coast of Spain where not many people speak English, so there are a lot of Spanish natives that want to learn English. I can speak to them in Spanish and they can reply to me in English, that way it benefits both parties. You can also have one hour of speaking Spanish and one hour of speaking English. There are also chances to learn other languages, such as Italian, French and more. A lot of international students and locals go to these events. You can likely ask someone involved in the international community if they know of a language tandem in your city and they can help you find one or create one.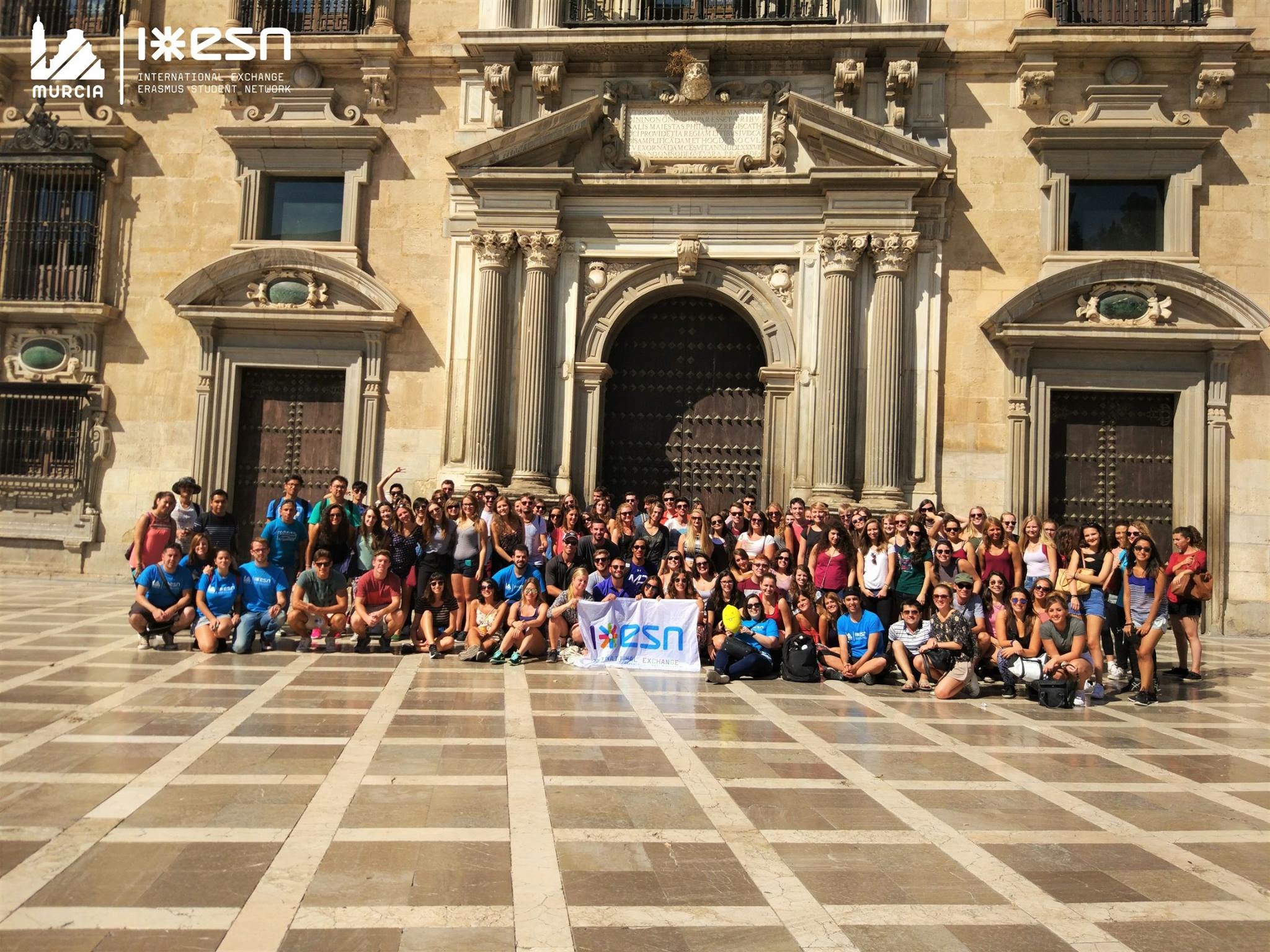 2. Erasmus Student Network
ESN is probably one of the best ways to make friends, at least with international students. In European countries, international students are all categorized as Erasmus and each city should have its own ESN. Erasmus refers to any international student - even if you're not from Europe, they will still classify you as Erasmus. ESN is a non-profit organization whose main focus is to support international student exchange. At my international orientation, the ESN group of Murcia came to talk to us and told us about upcoming trips they would be making and events they were holding. I went to Granada for a weekend with the ESN here and I met so many new people and I had a great time! They host many different events, such as dinners, tapas nights and more.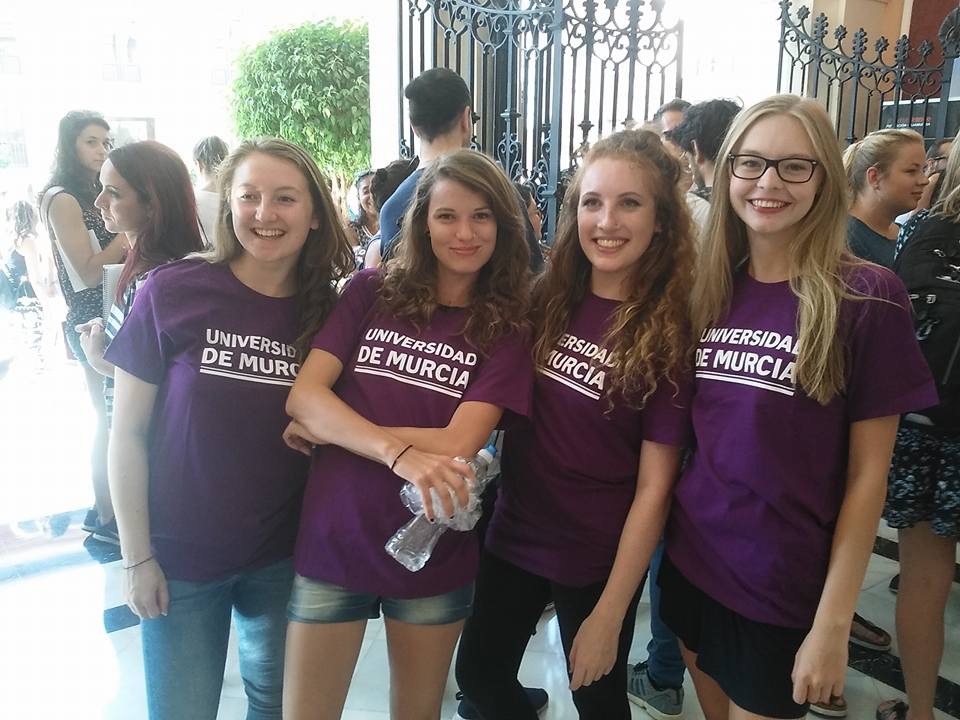 3. International student events
Each school should have its own website just for international students and a separate department devoted to helping international students. During the first weeks of school, the international office usually hosts many events to welcome international students to the university. One of the welcome events I went to for my school was at the local theater here in Murcia, where the governor of the city and dean of the university came to welcome us to Murcia. They gave us free t-shirts and gift bags full of information on the city. I think every international student was there, so it was another great way to meet people.
4. Join the choir
It doesn't necessarily need to be the choir - it could be the dance team, the band, etc. This is an excellent way to meet locals because it's mostly locals in the choir. They are all very welcoming to international students and want to get to know us. The choir in my city is a lot of fun and they usually hang out after they have practice or a performance. Since I'm a terrible singer, I did not join the choir, but I made friends with a few people in the choir and they are all locals who have been extremely nice to me.
5. Sports
It's fairly common to find a local intramural sports team or just a group of locals who get together every week to play some kind of sport. I'm not a sporty person so I have not taken part in this, but I have a handful of friends who have met people through tossing a ball around. It can also be helpful to join a local gym, so you find people with common interests as well as someone to work out with.
After being at my university for two months in Spain, I've found a handful of great friends, all through different means. I can't imagine how hard it is going to be to say goodbye to them when that time comes. When I first arrived here, I wanted nothing more than to leave and go back home, but now that I've made so many friends, I don't want to have to leave. I love the city I am studying in more and more every day and I continue to meet amazing people every day.
Like this Story? Also like us on Facebook.
Blog
Contributed By
Madison is an ISEP Voices blogger. She is a business management and Spanish major from San Diego State University, and is currently studying abroad at Universidad de Murcia in Spain.
View All Bloggers