Contributed By
Linda is an ISEP Voices blogger. She is an American studies major from Radboud University Nijmegen, and is currently studying abroad at Loyola University New Orleans in the United States.
View All Bloggers
In between well-known American cities such as New York, Los Angeles and Washington, D.C., a small Southern city such as New Orleans is easily overlooked. I have visited New Orleans as a tourist and am currently studying in this interesting city. I am here to explain to you in five simple and straightforward reasons why skipping the Big Easy on your next American adventure would be a huge mistake.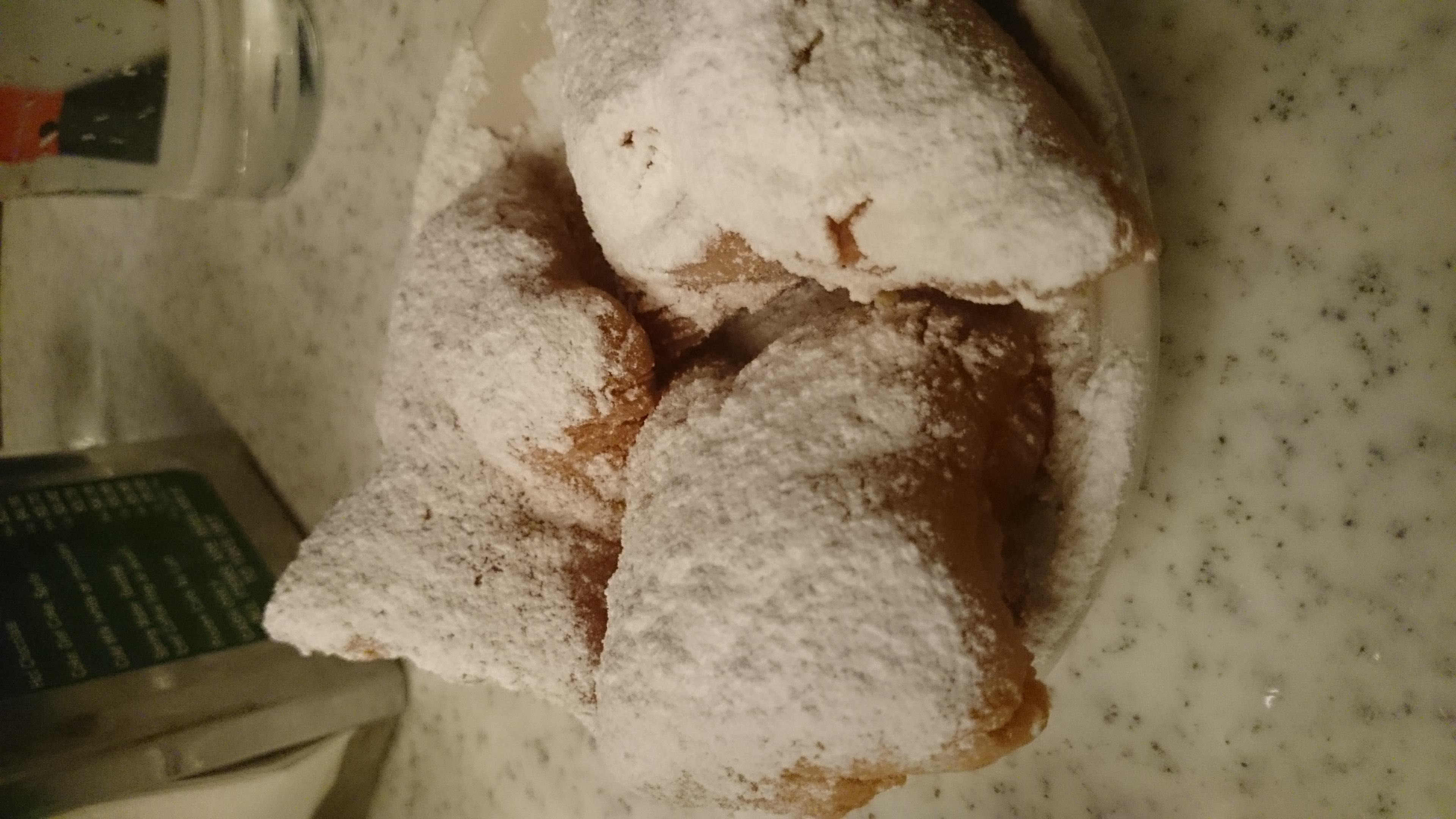 1. Creole cuisine
Everybody enjoys eating. In my 80 days that I've been here so far, I have yet to bump into someone who is not absolutely crazy about New Orleans cuisine. Exemplifying a mix of French, Spanish and Caribbean flavors, New Orleans dishes will take your taste buds on an adventure to exotic places - and will occasionally set them on fire if you're not careful with the hot sauce. Ranging from typical Creole dishes such as jambalaya and gumbo to more Southern staples like fried chicken and po' boys, New Orleans has a great variety of different dishes and flavors that are guaranteed to knock your socks right off (or will at least leave you wondering if it is legal to transport a 50 pound suitcase full of fried chicken back home). Dooky Chase is an especially great restaurant to eat at, as it has hosted famous people like the producers of The Princess and the Frog (the story is based on the restaurant) and the President of the United States, Barack Obama, has also enjoyed a meal here. Next to the excellent seafood, French pastries such as Café du Monde's infamous beignets are not to be underestimated. They are definitely worth the calories, as they put about as much powdered sugar on them as there is water in the sea. Eventually New Orleans meals will leave you in a happy state with a round belly, and isn't that all a person could ask for?
2. That ole' American music
To quote my jazz teacher, "Jazz is the universe." In New Orleans, this is kind of true. Here is where it all started, and every single jazz legend you can (or can't) think of either lived, played, died or at least did something interesting here. Think Jelly Roll Morton, Jimmie Noone and Louis Armstrong (the trumpeter, not the biker or the moon guy for all of you jazz-ignorant people out there). Although jazz did develop in small steps, it was indeed a giant leap for mankind (sorry, I had to do that). New Orleans is a place full of music, and you never have to walk far to find it. Almost all styles of music except for classical music can be traced back to the Crescent City, and there's always some sort of jazz band playing in Jackson Square. The same goes for blues performances on Frenchmen Street and Bourbon Street.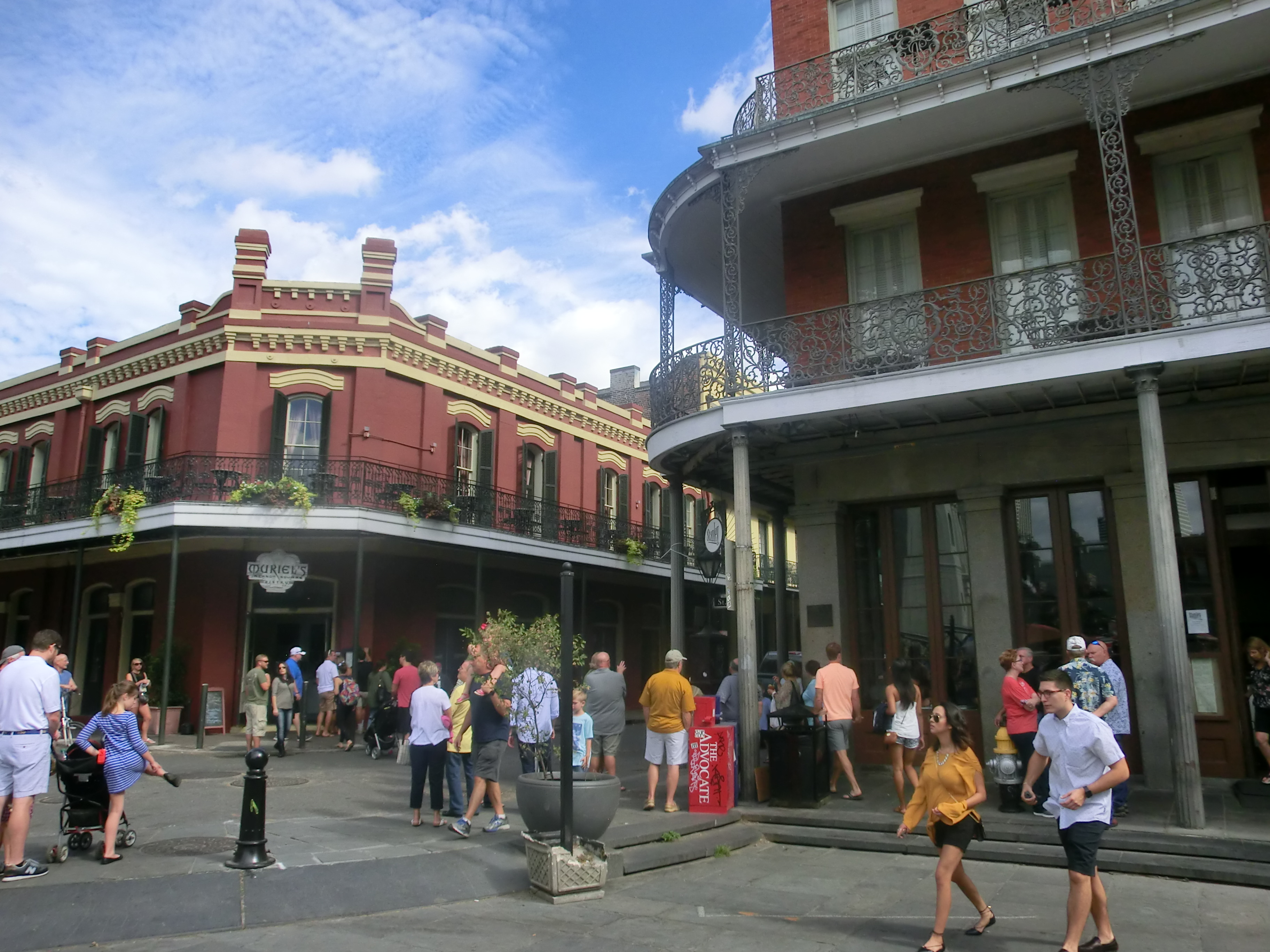 3. A rich and diverse history
New Orleans offers many more interesting activities next to its thriving party scene. Being conquered by the French and the Spanish (and then the French again to make it more complicated), New Orleans sports a diverse culture and history containing French, Spanish and Caribbean roots. This can be found in its architecture in the French Quarter, with its trademark Spanish style houses with balconies, and in the Garden District which sports large and neo-classical houses. New Orleans furthermore has many historical landmarks such as Jackson Square, where the infamous Saint Louis Church stands and which also sports a beautiful art scene; the infamous historical landmark streetcar line, which has been running since 1835 and you might know from a little play called A Streetcar Named Desire; and Congo Square, where music styles such as the blues, jazz and rock and roll find their origins. Lying next to the beautiful Mississippi river, the city of jazz played a vital role in the American Civil War. Let's also not forgot the historical significance of this river and New Orleans in the horrible events that unfolded in 2005 when Hurricane Katrina destroyed the majority of this vibrant city. Luckily, NOLA (as the locals call it) bounced back and is more than ready for you to come and explore all its majorly interesting historical sites.
4. Cemeteries
As voodoo capital of the whole United States, New Orleans is the place to visit spooky places like cemeteries. I know this sounds really weird, but visiting cemeteries here is a lot of fun. Ranging from small and intimate to venues you can drive through with your car, cemeteries in the Crescent City really do deserve a visit, especially if you're trying to bump into famous people - dead or alive. Lafayette Cemetery No. 1 is home to multiple historical celebrities, such as Judge Ferguson who ruled segregation to be legal in the United States in the infamous 1896 ruling of Plessy vs. Ferguson. Lafayette No. 1 is furthermore often used for television series such as NCIS New Orleans, The Vampire Diaries and The Originals. If you're trying to bump into, let's say, Ian Somerhalder I'd definitely recommend this place.
5. Festivals and parties
Last but surely not least, New Orleans is famous for its festivals. Ranging from fried chicken festivals to BBQ and blues festivals to the annual beignet festival, New Orleans has it all. There are festivals every single weekend, with highlight including the Voodoo festival and of course Mardi Gras. New Orleans is known for it's night life. Frenchmen street is more laid back, has more locals and live music, but for a weird night full of entertainment you definitely need to hit up Bourbon Street. Festivals add to the vibrancy of the city, and will make sure that even after you've done all the other activities in this post, there is still something new and interesting to do in town every week. Life in the Big Easy is never boring. You'll have a great time here - guaranteed.
Like this Story? Also like us on Facebook.
Blog
Contributed By
Linda is an ISEP Voices blogger. She is an American studies major from Radboud University Nijmegen, and is currently studying abroad at Loyola University New Orleans in the United States.
View All Bloggers