Contributed By
Derek Husvet is a student blogger from Colorado Mesa University, who is currently studying abroad at Universität Bern in Switzerland.
View All Bloggers
I am from a small town in Colorado and I am currently studying in Bern, Switzerland. For me, getting out and exploring places that I had never been before was almost a daily occurrence even in Colorado where I have lived my entire life. I love being able to know all the coolest spots and places to go to have fun, whether it be hiking, biking, snowboarding or just driving around getting lost in new, wonderful views.
When I arrived in Switzerland it was my first time in Europe. This allowed every spot to become a new place to adventure, seek new things and meet new people I knew very little about. I had only been here for two full days and already seen everything in Bern that was in the tourist book - I do know the tourist book is not the way to really experience a new city. But on the third day I felt it was extremely necessary, to calm my inside adventurer, that I go snowboarding because of all the amazing things I have always heard about the Swiss Alps.
The whole process of going snowboarding in a continent where I had never been was terrifying. In Colorado we usually just drive our own vehicles with friends to the mountains. This makes it very easy, because you have a place to put all your things for the day, you don't really have to walk too far, and you can bring whatever you want or need. In Europe most people take the trains and have to pack as little as possible so they are not lugging huge amounts of gear from platform to platform. Having never taken a train except from the airport to Bern, this was a little unsettling to me. Luckily for me I already had the train app for Switzerland that tells when, where and how to exactly get to where you are going. However, this does not always help in cases where there are two trains on the same platform that look identical but go in opposite directions.
Feeling like I had no idea what I was doing, I noticed a very confident girl that was carry a ski bag and boarded the same train as me. I nervously asked, hoping that she spoke a little English, if she was headed to Grindelwald. She said she was, which confirmed I was on the right train. A few stations later I had a transfer and boarded another train in a tiny station that seemed to be going to the mountain. A few seconds later the girl with the ski bag knocked on the window and pointed to a different train. I quickly grabbed my board and ran to the other train just before it took off. She laughed and said I had been on a train that was going the opposite way of the mountain.
We started talking on this train about where I was from and all the basics. Being Swiss and extremely friendly, she invited me to a traditional breakfast with her family who had rented a cabin on the mountain. I accepted and we headed to the cabin. The breakfast consisted of dried meats delicious bread and cheese. I was able to speak with her and her stepmother, as they were the only ones who spoke English. Everyone was extremely friendly and offered me anything they could.
After breakfast we headed out to explore the mountain. Michéle was nice enough to show me all around the mountain for the day. When we were completely exhausted we went back to the cabin for dinner. We shared wine, laughs, good conversation and a delicious meal.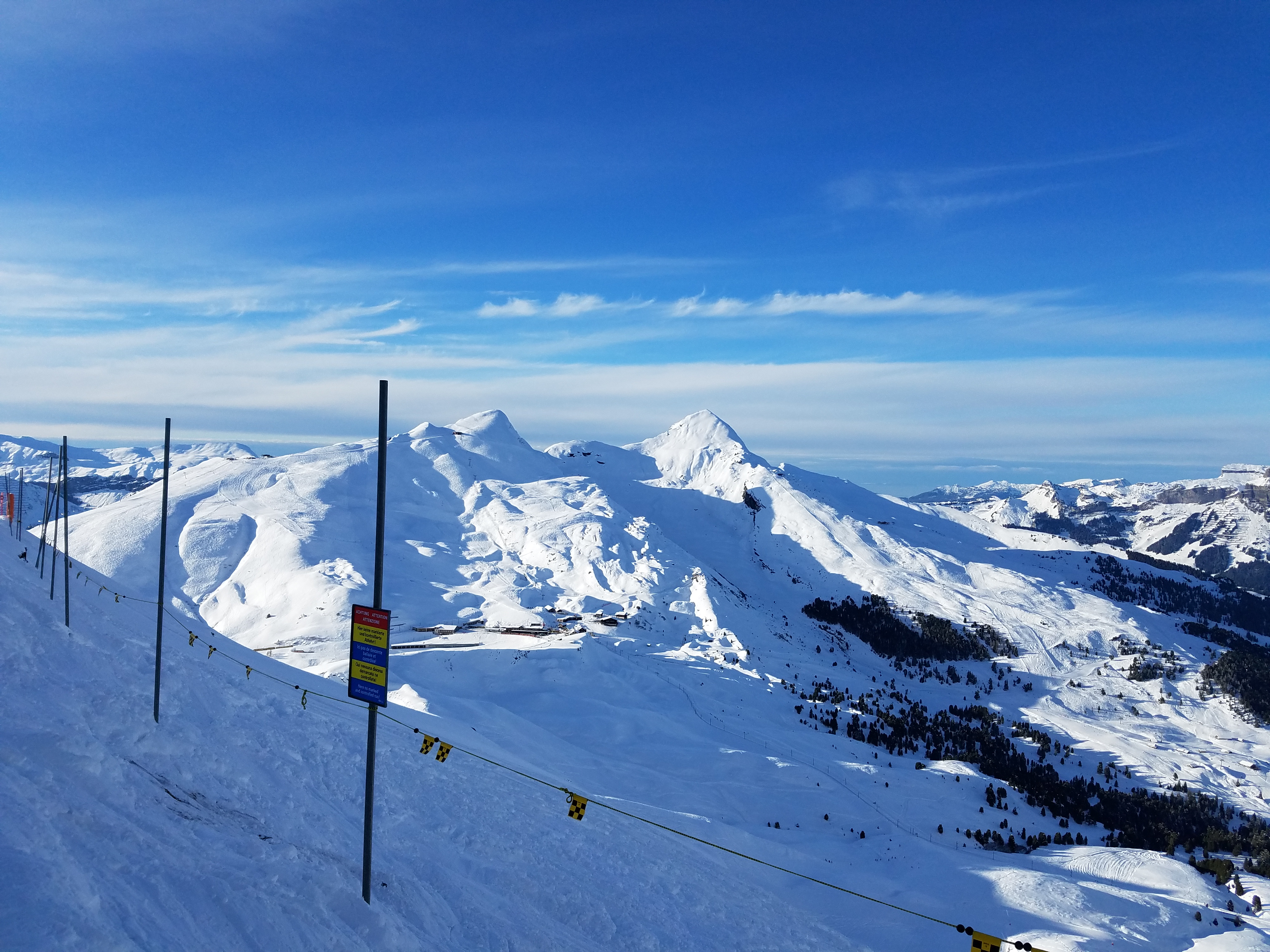 After this day I truly saw the beautiful connections and memories that come with travel, being able to put yourself in positive situations, and finding the best in people wherever you are.
"Travel is fatal to prejudice, bigotry and narrow-mindedness, and many of our people need it sorely on these accounts. Broad, wholesome, charitable views of men and things cannot be acquired by vegetating in one little corner of the earth all one's lifetime." – Mark Twain
Like this Story? Also like us on Facebook.
Blog
Contributed By
Derek Husvet is a student blogger from Colorado Mesa University, who is currently studying abroad at Universität Bern in Switzerland.
View All Bloggers