If you're looking for an English-speaking study abroad destination, Northern Ireland might be the ideal choice. Not only is Northern Ireland home to magical landscapes and an increasingly diverse population, it has a rich musical, literary and artistic heritage. Here are a few reasons why you should consider studying abroad on the Emerald Isle.
Why study abroad in Northern Ireland?
To gain exposure to a different educational philosophy
While American universities typically provide a fairly rigid academic structure for students – regular exams and daily assignments – U.K. universities tend to offer more autonomy. Students attend lectures and break off into smaller discussion labs, and are encouraged to conduct their own research. This emphasis on independent work gives students more influence over the course of their academic pursuits, and enhances their intellectual discipline and development.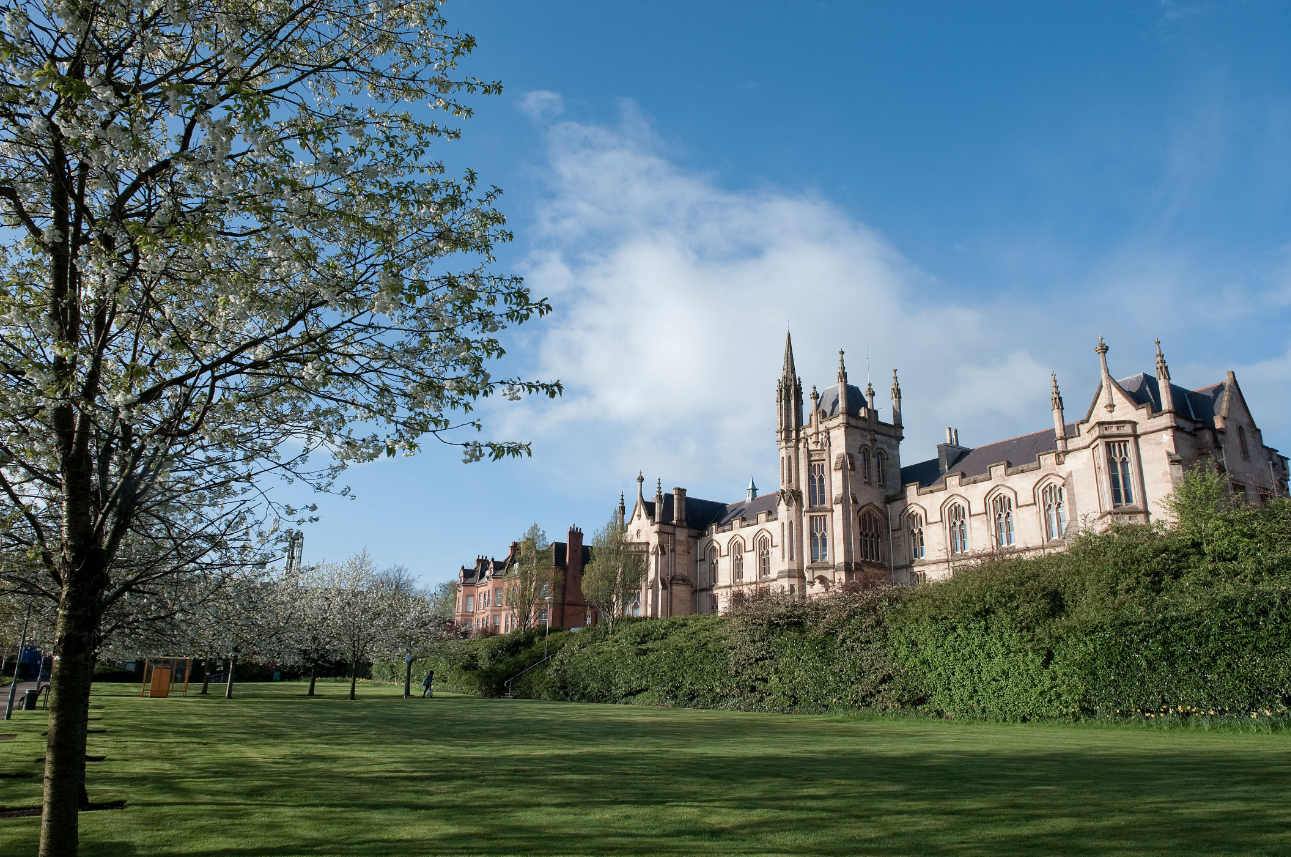 To absorb the rich history
While the United States does have numerous historic landmarks, they're still fairly recent compared to what you'll find in Northern Ireland. The country is steeped in ancient history – Dunluce Castle has stood in County Antrim since the 13th century. You can even enjoy a beverage in a heritage site; the traditional pub Kelly's Cellars in Belfast has been operational since 1720. It also will give you the opportunity to learn about the rich history between Northern Ireland and Ireland. For many, going to Northern Ireland is a way to further explore Irish heritage.
To learn recent history
Modern Northern Ireland has experienced a violent, world-changing and fascinating evolution. From suffering through "The Troubles," to contemporary redevelopment, there is much to learn from the recent past about current society.
To enjoy the culture
If you're a fan of music, poetry, literature, theater, film, photography and art in general, you'll love Northern Ireland. Live music is especially celebrated – Belfast is experiencing a musical renaissance, with numerous artists achieving renown all over the world. Check out The Limelight, where you can see some of the hottest live music acts in the U.K.
To sample the eclectic cuisine
If you're wary of Northern Ireland's unfortunate culinary reputation, don't worry. Northern Irish cuisine has evolved into a refined, elegant and multicultural fare. Even traditional dishes like colcannon, lamb stew and Ulster fry-up have undergone a sophisticated transformation at some of the popular local restaurants. If you can't afford to dine at the more posh eateries, you can still enjoy the reasonably-priced farmers market offerings, where you'll find displays of local fruits, vegetables, cheeses, breads and pastries.
To explore the great outdoors
If you're a nature enthusiast, you'll absolutely love Northern Ireland. With rolling green hills, countless parks and gardens, and beautiful beaches, Northern Ireland is a paradise for people who love open-air adventure. Take long and tranquil walks through Strangford Lough (Northern Ireland's first marine reserve), visit Tollymore Forest Park and the Mourne Mountains in County Down (where "Game of Thrones" is filmed), and explore the ancient Giant's Causeway, where the mythical giant Finn McCool is said to have ripped pieces of shoreline up with his bare hands and created a massive "pathway."
To meet fascinating people
Belfast has a lively youth culture – it has been ranked one of the top 10 cities in the U.K. for young people to live. Public houses and coffee shops are bristling with activity; you're likely to get into a lively discussion about politics, art, or pop culture the moment you settle down with a pint of a cup of tea. The nightlife is also exciting – there is a diverse selection of dance clubs and lounges.
Why ISEP Study Abroad?
For more than 30 years, we have been a trusted partner to students from all backgrounds who seek assistance in studying overseas. We are dedicated to making the process accessible to the largest population of students possible. With member institutions in more than 50 countries, we offer a diverse range of study abroad opportunities and can connect you to some of the finest academic programs in the world. We believe that studying abroad offers incalculable academic, professional and personal benefits that can last a lifetime.
For more information on our study abroad programs, please visit our guidance page to learn how to begin your international adventure.
Like this Story? Also like us on Facebook.