Western Washington University student Rikki, a Spanish major, spent a semester at the Universidad Católica del Uruguay. Even though Rikki finished her semester in Uruguay, you can still check out her educational adventures on her blog. Here's a glimpse of what a week studying abroad in Montevideo is like:
What a fun week it has been!
On Monday, I had my Adventure Tourism class. I was under the impression that we would be learning about mountain biking, but when I arrived at the day's location and saw the professor tying ropes to poles and throwing the ropes down a rocky ledge, I knew we would be rappelling.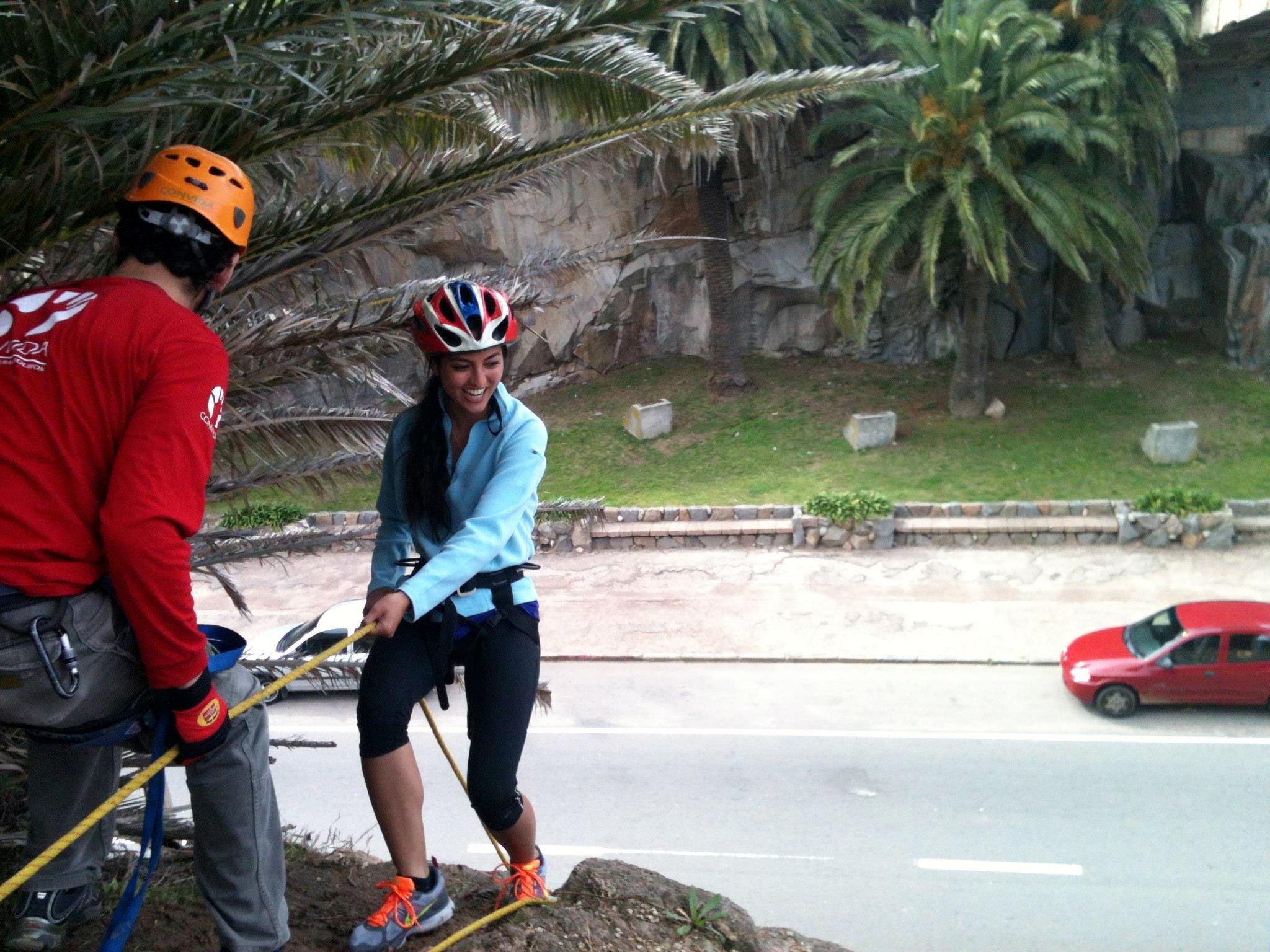 There are three types of rappelling that we would be doing: rappel down a slope, rappel down a vertical ledge, and rappel where you must lower yourself down to the ground, which in this case meant hanging off a bridge and lowering yourself down to the sidewalk next to a busy road. As scary as this all sounds, once we learned how to use the equipment and proper technique for each type of rappel, it was a lot of fun!
Rappel was the workshop that I felt the most nervous for, but I survived! It's pretty neat to be able to say that the first time I rappelled was in Uruguay.
On Tuesday, the Uruguayan fútbol team had a game against Colombia as part of the 2014 World Cup qualifying matches, and I was able to go! As noted before, Uruguayans are crazy about their fútbol. The stadium, which holds about 65,000 people, was practically sold out. Everyone was very spirited in their jerseys, crazy blue hair, face paint, and wearing the Uruguayan flag like a cape. I even had my own little flag!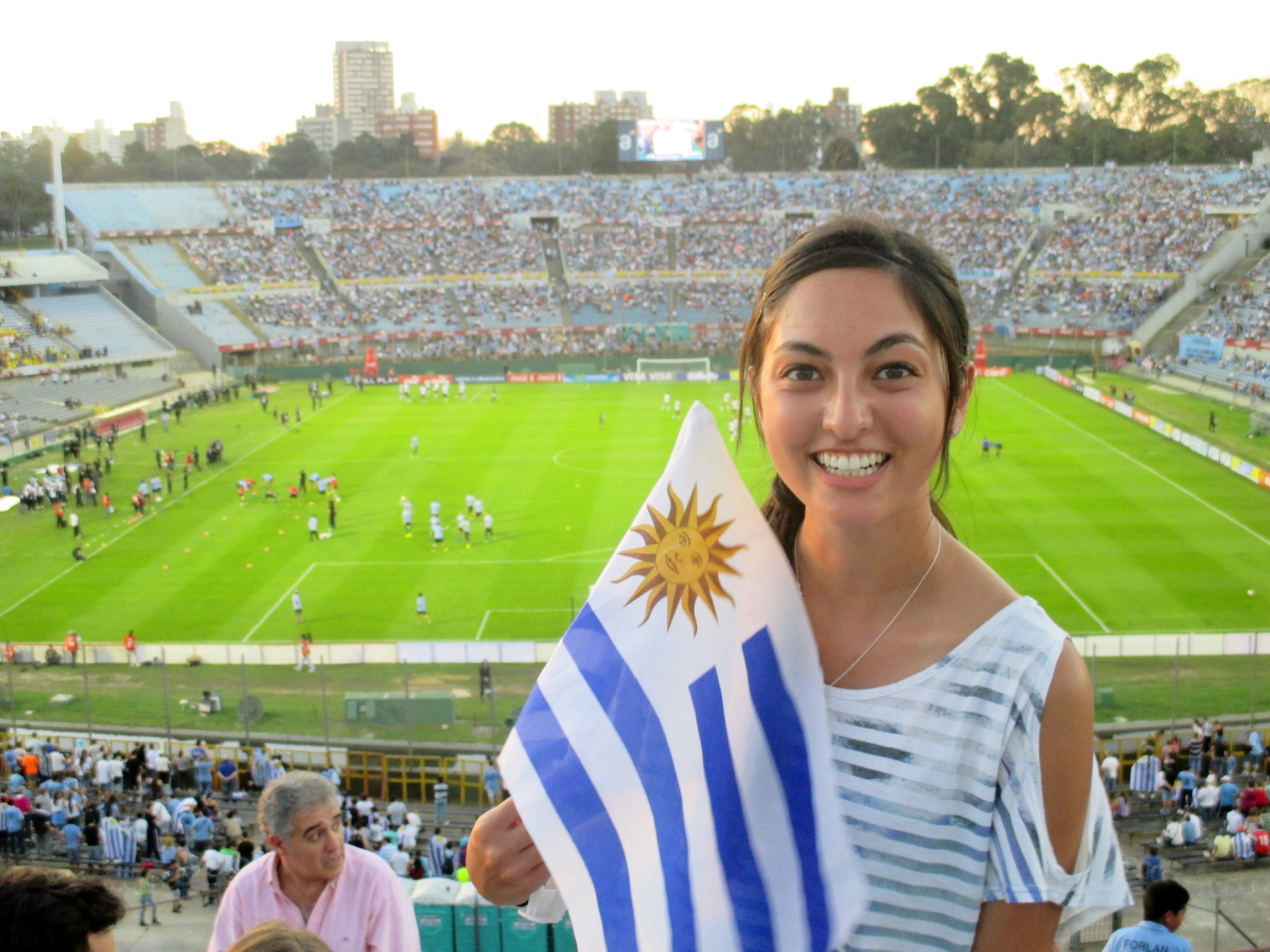 During the match, the crowd had many chants that they would rotate through; one of them being "Soy celeste". "Celeste" is the blue that the Uruguayan team wears, similar to sky blue, and in Spanish, "soy" means "I am". During the game, the crowd would chant "Soy celeste" meaning "I am celeste".
The first half of the game was pretty uneventful, and the score was 0-0 at the half. We were anxious for something amazing to happen, and we certainly got our wish. During the second half, within about three minutes of each other, Uruguay scored two goals. The crowd went wild! Cheering, chanting, blowing horns, lighting firecrackers, jumping around, it was pure jubilation. Overall, Uruguay won! There will be another game in Montevideo in October against Argentina, and I would really like to go to that match as well.
Chao!
Thanks, Rikki! Think that rappelling and fútbol are the right fit for you? There's still time for you to study abroad in Uruguay. Apply by May 1 for ISEP Direct and start your semester in July 2014. Talk to your study abroad advisor and visit the ISEP website for more information.
Like this Story? Also like us on Facebook.