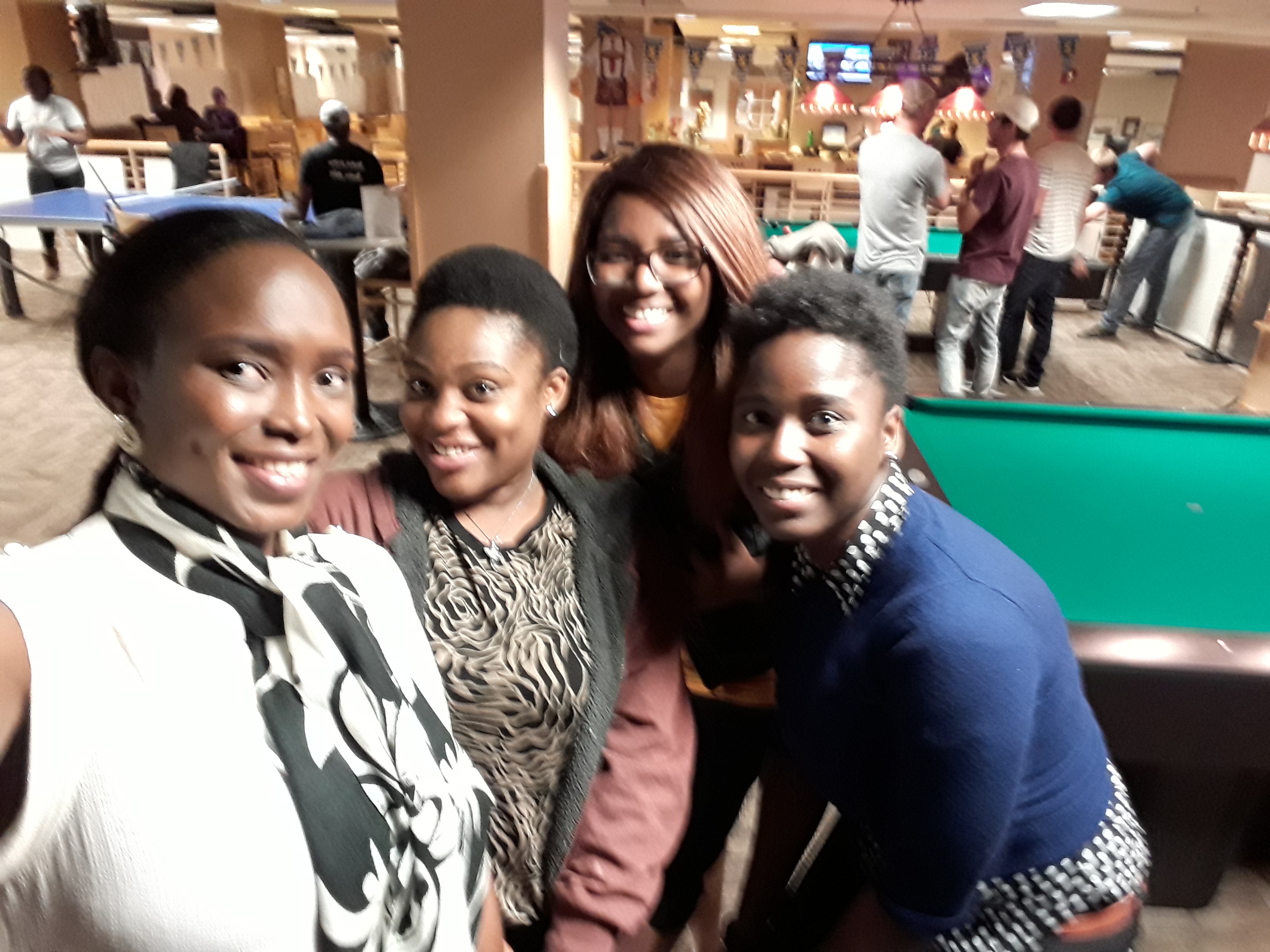 Traveling from Africa to the United States was an adventure that I have always looked forward to.
My journey outside my country, Ghana, began on August 21, 2017. I arrived at University of Wyoming in the United States a day later. I was excited and nervous because I wasn't sure what the future held. However, I knew I was going to have fun, learn and make the most out of my experience.
There were a few things that helped me adjust to living in the States, as well as a few challenges I had to overcome. Interestingly, it was still summer when I arrived so I thought 'huh, this is cool.' When orientation began it was my first step to opportunity to meet people from around the globe. Now for someone who didn't have any friends yet, this was perfect. I had an amazing time at the orientation and was very open minded. Attending the orientation was my first step to adjust to my new surroundings.
The second step that helped with my transition was joining the University of Wyoming's friendship family program. This program paired me with an American family and provided an opportunity to learn about their culture. So far, I've learned about American dress code, food and interesting places to hike and have fun. I would recommended finding a similar club or program on your campus that helps ease into being in a new culture.
Aside from structured programs, I've also met people at class, the cinema, and stadium. The first game I went to was between University of Oregon and University of Wyoming – #GoCowboys and #GoPokes! These have all been fun and exciting places to meet people and learning about the culture.
My first major challenge was with American food. Gosh, this was totally different from my culture. I had to loosen my reins and start trying new things. I gradually started to really like the meals.
My second major challenge was the weather. My fairy tale of summer began to shake and crumble when the weather started getting cold. I witnessed my first minor snow one cool evening. It was exciting. I got warmer clothes with the assistance of some new friends I made. Then, I was back in the game of learning about the culture.
Classes have been great. They began the day after I arrived so it was abrupt. I was concerned about catching up and quickly transitioning, in order to stay up to speed with assignments and excel in class. I remember my first day of class, being the only African in the class was intriguing for my peers. However, we were asked to share our culture and experiences with each other and this was an opportunity to bond with other students.
I've had presentations, group assignments and case studies. In addition, the small class sizes and the ability to have one-on-one time with professors, are probably the top draws. Coming from a country where classrooms practically burst at the seams, UW was a golden opportunity to get top-notch, personalized instruction. Also due to the small class size, I got a lot of attention from the professors. A lot of times you have direct contact with them at any time, so you can really ask any questions and not feel dumb asking it.
In terms of things I wish I knew before I studied abroad, the first would be that my host culture is more individualistic oriented, as compared to mine which is more communal. Within my first week of staying in my dorm, I had not seen anyone on my floor. It was a shock to me because everyone was 'minding their own business.' I thought people will come knocking at my door daily, but it was the opposite.
However, once I got a handle on it, it was ok. Laramie really is a nice town. UW has everything I wanted in a school. There are several clubs, an amazing half-acre gym, and several movies, concerts, trainings and shows you can attend for free. Lastly, the people of Wyoming are friendly and have a big heart. As you get to know more people transitioning becomes easier.
P.S. The sunsets in Wyoming are beautiful and I love watching it every time.
Like this Story? Also like us on Facebook.