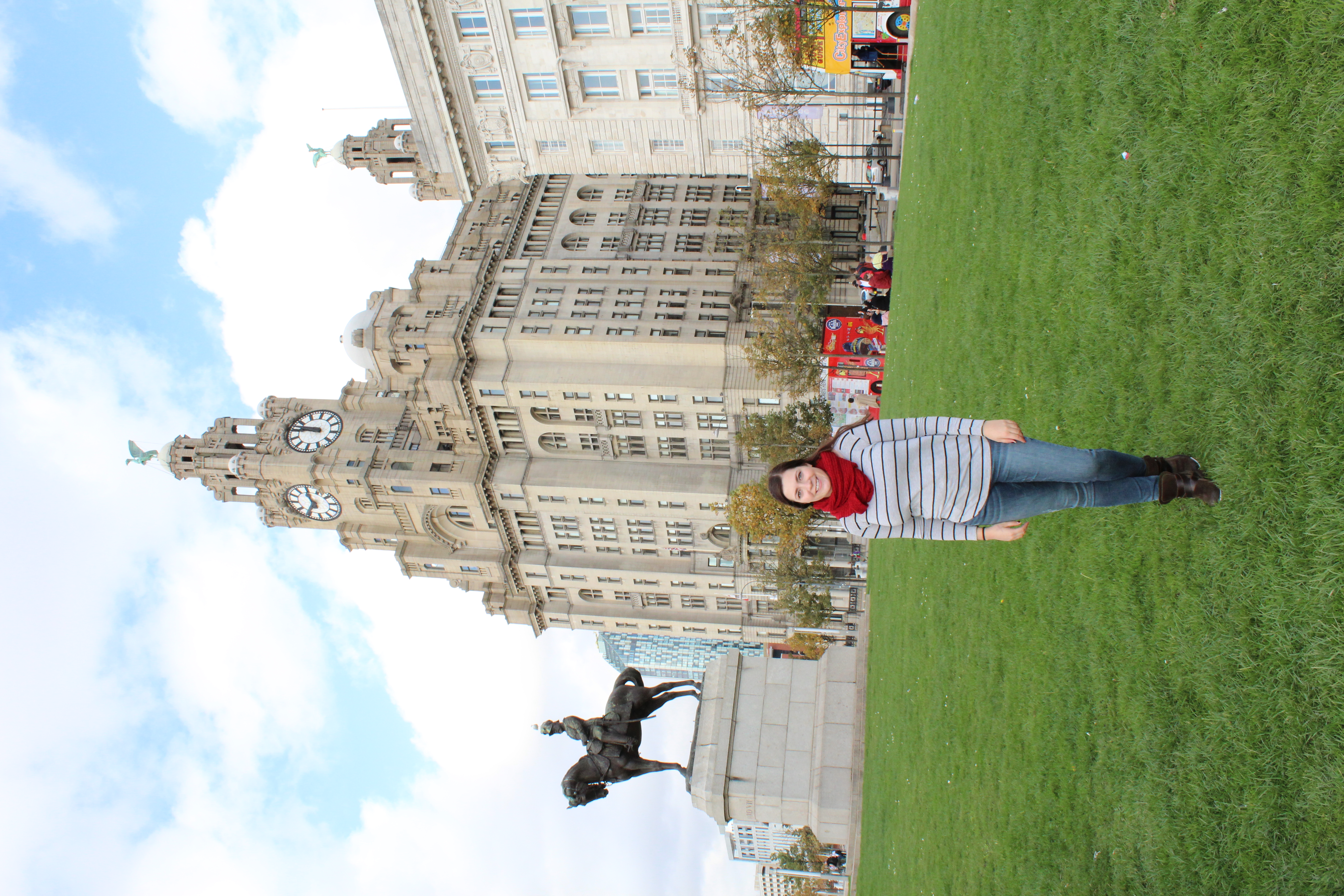 It has been three weeks since I have arrived in Nottingham, and the time has flown by. My top feeling so far has been excitement. Excitement to meet new people, make new friends and see new sights. Following right behind that is the feeling of extreme tiredness.
These past three weeks have been constant on the go. The first week was 'Fresher's Week'. Those of you studying abroad in the U.K. will understand. Maybe some of you other guys in Europe will too; honestly I'm not entirely sure what the education system is like anywhere else.
Most of the weekdays from my first few weeks have been getting adjusted to my classes and finding my way around campus. The classes I am taking are all going smoothly so far. I find two of them absolutely fascinating. The two are biological basis of behavior and zoo conservation and education in case you were wondering.
My weekends so far have been somewhat of an adventure. I have traveled to Oxford, Newcastle upon Tyne and Liverpool. I have trips booked for Snowdonia, Edinburgh, York, London, Harry Potter castles and Cambridge. I'm hoping to get over to Dublin some weekend before term is over.
My trips to Oxford and Liverpool have been through a travel company that specializes in day and weekend trips for young people. In Oxford I visited museums, colleges and most importantly the courtyard and tree where a scene in Harry Potter and the Goblet of Fire was filmed. Liverpool was gorgeous. I was able to walk by the docks, explore some Beatles history and see some Andy Warhol's and Roy Lichtenstein's. My only complaint is that there is far too much to see in Liverpool to accomplish in one day. I'm really hoping I am able to visit again before I leave.
Newcastle upon Tyne was a trip undertaken with friends. We booked the tickets, Airbnb (my first!) and Uber all on our own. We honestly had no idea what there was to see or do in Newcastle, and none of us felt like looking anything up. We ended up just walking around, seeing the sights and finding free museums and galleries. It was still an absolute blast.
Similarly, my trip to Newcastle was unexpected. We decided to go four days before we left. At home, this is not something I would have done. My weekends are mostly reserved for relaxation, catching up on sleep and schoolwork. When I do go somewhere, I plan it in advance. However, there is just something about being in a different country that makes you feel more spontaneous. You can't wait weeks to plan things because you only have limited time. Weekends are precious and to let them go by without anything feels like such a waste.
When I get home, this new spontaneous, adventurous me is going to stick around. Because really, even though we may think we have all the time and weekends in the world to plan things for later, we don't know that for sure. I really don't want to waste any more of mine.
Like this Story? Also like us on Facebook.