Last month, ISEP announced 10 winners of the ISEP Community Scholarship and one recipient of the ISEP Founders Fellowship.
ISEP Founders Fellows are dedicated to learning languages. As an integral part of their interest in living in another country and culture, they are committed to learning and improving their ability to speak, read and understand another language. ISEP Founders Fellows believe living, studying and engaging in another culture will inform and broaden their perspectives, which will allow them to have an even greater understanding of the language they are learning. They express their love of language learning in a creative project evaluated by an independent panel. Winners receive US$2,500 towards their program.
This cycle's winner, Haley V.D. is from California State University - East Bay in the U.S. and is studying abroad for one year at Ewha Womans University in South Korea.
"I come from a multilingual family however I was only raised to speak English. On my own I have studied Spanish and American Sign Language in school, and now I am on the very difficult mission of becoming fluent in Korean. I have been taking intensive language courses abroad for a little over one year now. Even though I have comfortably learned languages before, this is one of the biggest learning challenges I have ever faced. However, in my mind success is the only option so I keep taking intensive classes, meeting tutors outside of school, living in a Korean household, and even try unconventional methods of learning like memorizing song lyrics and watching Korean TV shows. My experience abroad has already opened up several opportunities with internships and attending conventions. After I graduate with my degree in communication, I believe speaking Korean language will be of great help in my career search.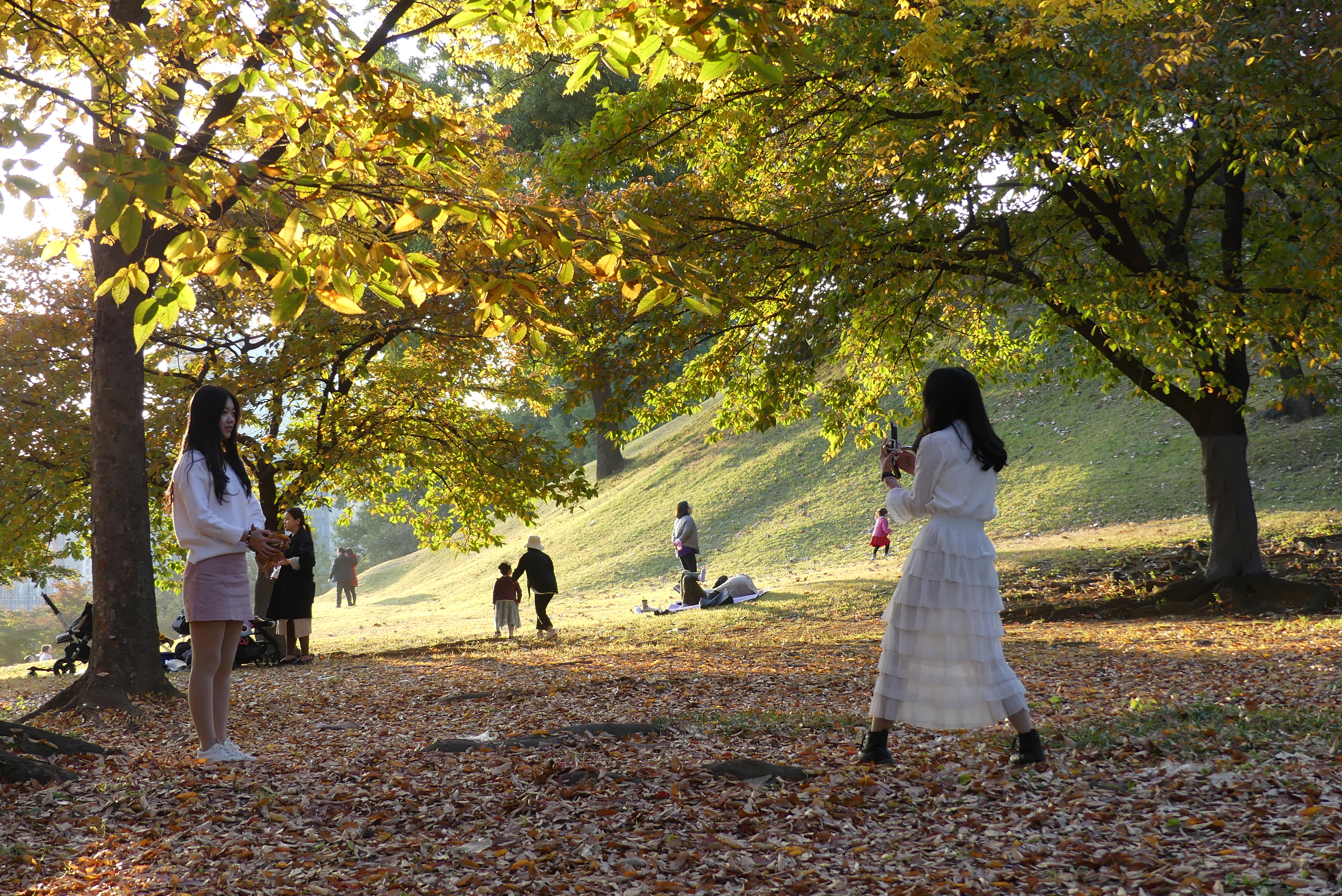 For my creative project proposal, I decided to reflect part of the reason why I studied abroad in Korea: the desire to understand Korean media and music. For the past decade, K-pop music has been exported around the world, mostly via the internet. However the last two years in particular have seen an increased amount of consumption in numerous countries even outside of Asia. People in my home country of the U.S. are now meeting K-pop groups through their own media outlets. For example, mega popular group BTS has performed at the American Music Awards and appeared on several American talk shows. Targeting this large group of overseas fans, I wish to further bridge the gap between English-speaking audiences and the Korean chart toppers.
While living in Korea I have learned the power of Korean music in motivating fans to undertake large and ambitious goals. Their interest has been stirred by singers and they wish to learn the language. However the only way they know how to learn Korean is to go through classes or to try self-studying with books. Several learners get as far as learning the Korean writing system and a few basic vocabulary sets, but they run out of steam after that. This is why I wanted to make a direct connection between the language and the source of inspiration. Students can understand their favorite songs and expand the grammar and vocabulary at the same time.
As most American fans of Korean media are accessing shows and music performances through online streaming platforms, I chose to create a video and upload it to YouTube, the most popular platform. It is an excellent medium for conveying music and visual aids such as handwritten examples. I can also visit multiple places and condense all these experiences into a very stimulating yet short piece of work. In this way, I can deliver the basic message, which is grammar, vocabulary, writing and pronunciation, but I can also expose the viewer to Korean culture and make it fun."
Watch Haley's first video:
Like this Story? Also like us on Facebook.