Contributed By
Jessica is an ISEP Voices blogger from Kent State University, in Ohio, who spent a semester at Universidad de Almería, in Spain.
View All Bloggers
ISEP student Jessica J. is a part of ISEP Voices Spring 2016. She is a Spanish literature, culture and translation major from Kent State University, and is currently studying abroad at Universidad de Almería in Spain.
This week I will be frantically packing and making last-minute preparations for what will probably be the most exciting five months of my life thus far. I have been looking forward to this semester for so long. I mean, I am going to be living in Spain! Somebody pinch me!
It's crazy that in only a few short days from now, I will be making my final tear-filled goodbyes, and boarding a plane to Almeria, Spain, which is a beautiful little coastal town in Andalusia. However, it still all seems so unreal to me, like somehow it's all just a fabrication in my mind.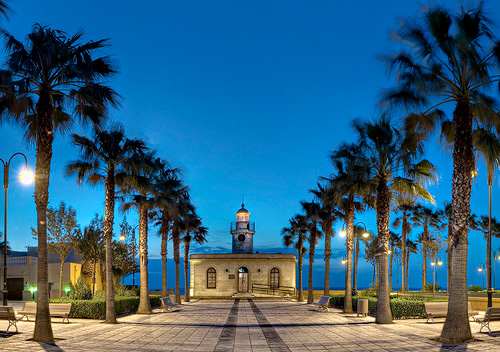 Lighthouse in Almeria, Spain
I started planning my study abroad adventure over a year ago. I have spent hours working, planning and dreaming about my trip. I cannot believe this is really happening.
I have studied the Spanish language and culture for seven years now, and despite almost every single person I meet questioning my motives for studying Spanish, I have clung on. Unlike most, I have been enamored with the language, the culture and its people. But while I have learned a great deal of Spanish in the classroom setting, I have been told time and time again that the best way to learn is through immersion.
Now that I will be studying abroad, this is my opportunity to be completely immersed, and I am beyond excited.
I'm excited to experience different cultures and see different lifestyles, all while I am learning about myself and creating my own ideas and values.
I am excited to develop a greater understanding and appreciation of not only the Spanish language, but of the culture, the people and their history.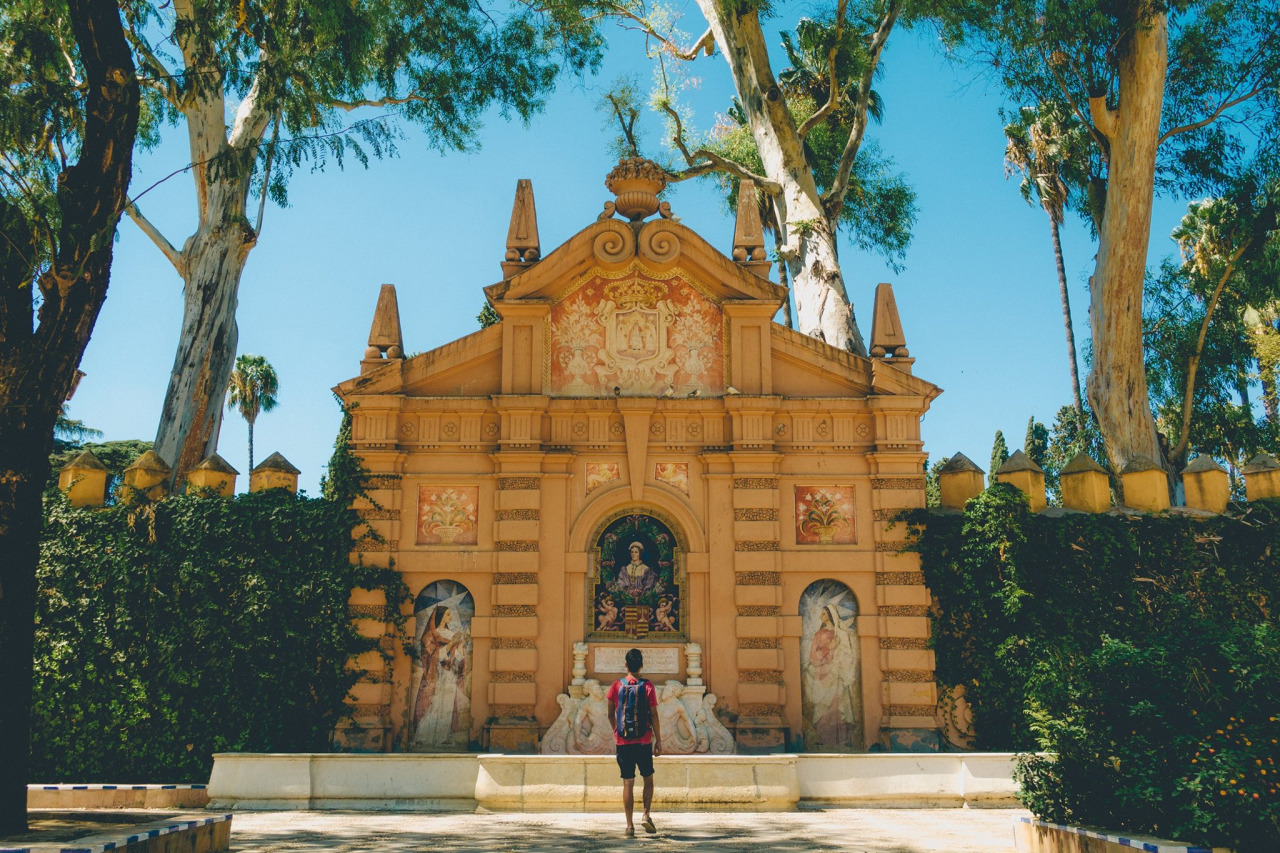 Seville, Spain is only a couple hours away!
I am excited to live in and travel to beautiful places (I mean, my school is on the ocean, talk about a change from Ohio), to meet new people and to make lasting new friendships.
I am excited to slow down and experience life to the fullest (a full semester without a single hour of minimum wage working, CAN I GET AN "AMEN").
But above all, I am excited to embrace every single moment.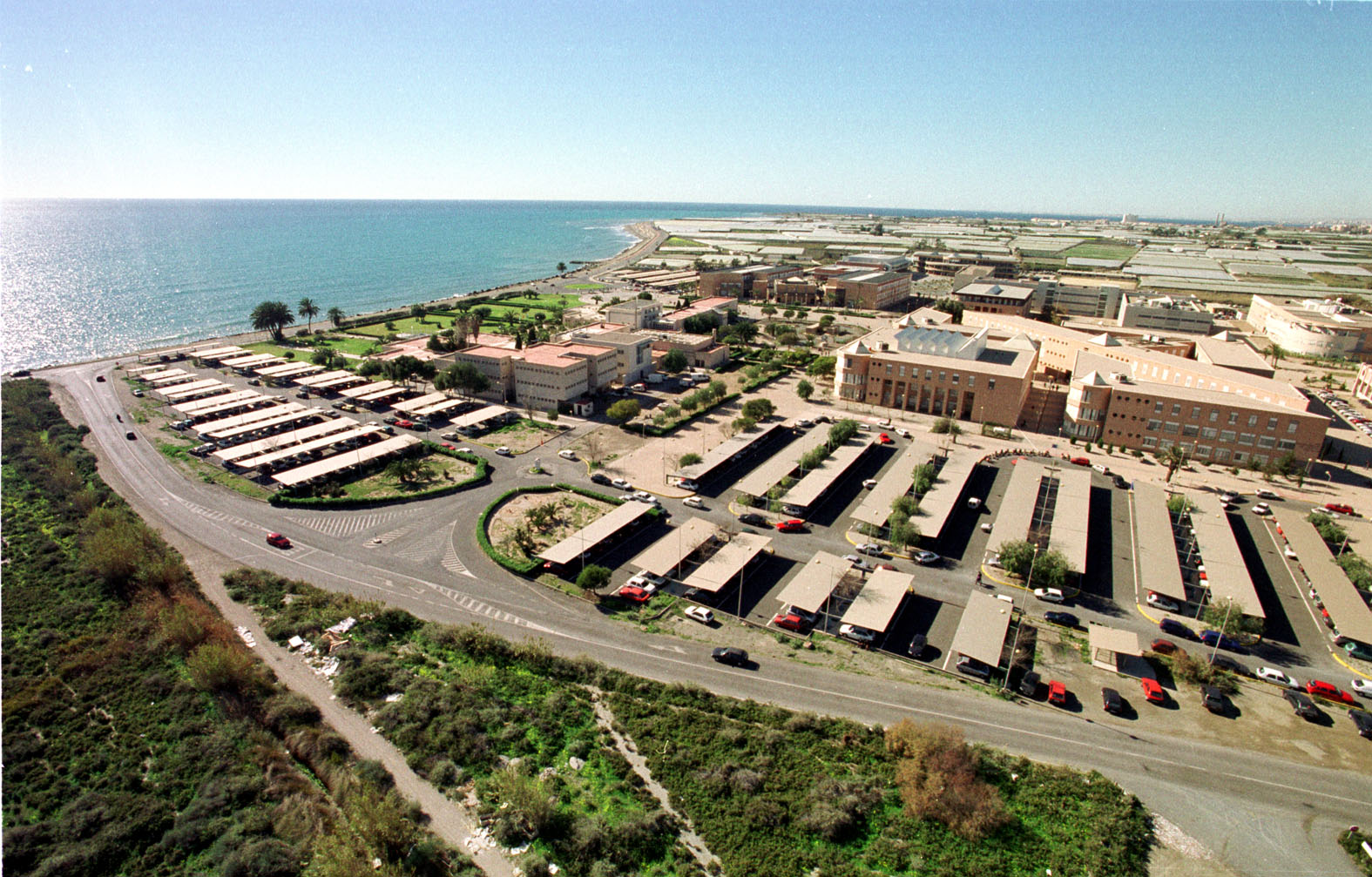 Universidad de Almeria
However, a part of me is also quite terrified.
Terrified because I will be leaving behind my amazing and supportive family, my amazing friends, my beloved novio Zach and my wonderful little gatita Maggie (well, shes 18 years old, but shes still my little baby).
Terrified because I will be flying to a different continent and country, for the first time, by myself, and I have never felt more anxious in my life.
Terrified because I won't know what to do without the constant guidance of my wonderful parents, and will have to learn directions, figure out bus schedules and decipher my new ways of living by myself.
Terrified because, most importantly, I will be forced to communicate in a foreign language, and I have no idea if I will be able to express myself the way I want to.
Terrified because I have no idea what to expect.
Nevertheless, I believe that my semester abroad is going to be an amazing adventure, the "I won't stop talking about this for the rest of my life, sorry I'm annoying you" kind.
Aventura le espera, mis amigos.
*Are you ready for your own adventure? See all of your study abroad options on the ISEP website.
Want to see more from our ISEP bloggers? Learn more about our ISEP Voices Spring 2016 group.*
Like this Story? Also like us on Facebook.
Blog
Contributed By
Jessica is an ISEP Voices blogger from Kent State University, in Ohio, who spent a semester at Universidad de Almería, in Spain.
View All Bloggers