This week, ISEP student Wildaly Meyers Santiago takes us on an educational adventure to learn about something dear to many people's hearts (and taste buds): chocolate! Wildaly is a Secondary Education in English major from the University of Puerto Rico and is spending a year studying abroad at the Università degli Studi di Urbino in Italy.
Chocolate is well-known throughout the world. Chocolate can come in a wide variety of flavors and shapes, and it is sure to put anyone in a good mood. It should be no surprise that chocolate has an important place in Italian culture. Italy has many famous chocolate companies, such as Caffarel, Ferrero, Perugina, and many more. In the small town of Perugia, located in the region of Umbria in the center of Italy, a very famous festival takes place every year in celebration of this very precious treat: chocolate!
What tradition did I learn about?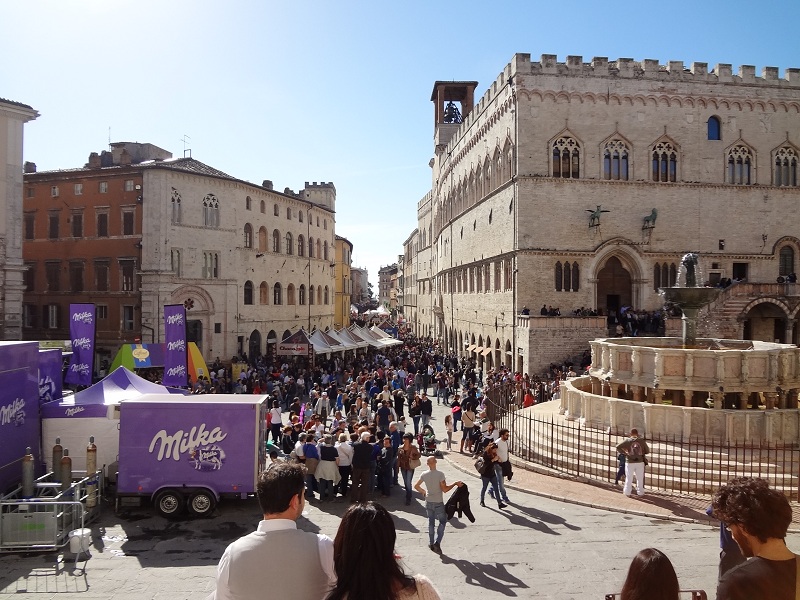 This past weekend, I took a day trip to Perugia to attend the Eurochocolate Festival. This festival takes place every year in the month of October and lasts for about two weeks. Hundreds of chocolate companies and producers from all over Italy and the rest of the world come to Perugia to showcase their delicious chocolate creations. Throughout the years, the festival has gotten more and more famous. Now, more than a million people show up to have a taste of the different assortment of chocolates!
The Eurochocolate festival is like coming to an open air chocolate factory. There are dozens of tents around the streets of Perugia where you can get a taste of different chocolates. However, to taste most of the chocolates you have to buy them. There are also certain stands that give away a small piece of chocolate for free! At the festival, I bought a Chococard for five euros (about US$6.52). With this card, I was able to explore around the entire city, hunting for chocolate. I received a large variety of samples of chocolate, from a hot cup of milk chocolate to a chocolate bar in the shape of a cellphone!
Why does the community have this tradition?
The Eurochocolate Festival was created by an architect named Eugenio Guarducci back in 1994. He wanted to celebrate everything related to chocolate, because the city of Perugia is the home to a great variety of local chocolate factories and chocolate makers. Each one of these companies focuses on making high quality chocolates by paying special attention to details and the production process.
One particular chocolate factory is L'Artigiano Perugino. It is owned by a skilled chocolate master named Fausto Ercolani. This particular artisan makes chocolates al farro (learn more about farro here) and all'olio di olive (with olive oil). Both the farro and the olive oil are typical products of Italy, and chocolate making with these ingredients has long been part of the tradition and culture of the city of Perugia.
Is this tradition connected to its environment? How?
Chocolate has a long history inside the country of Italy. In fact, the first form of solid chocolate was invented in Italy in the late 1700s, and it grew to be very popular throughout the country (and the world!).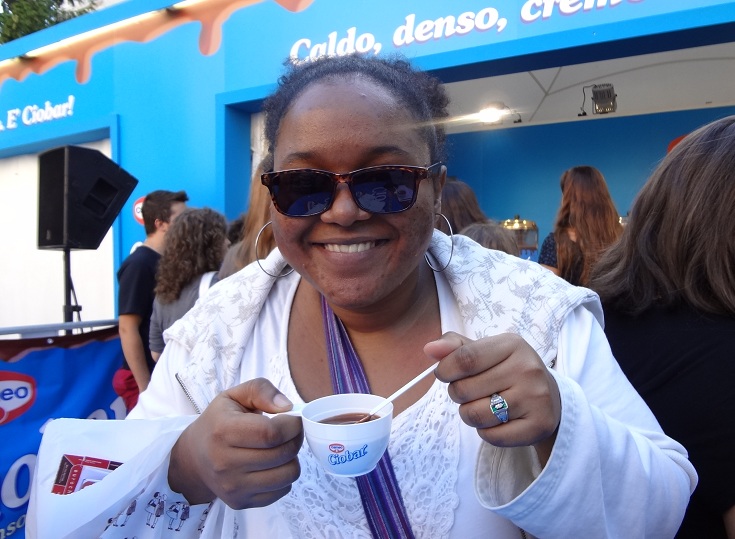 Thanks for the chocolate history lesson! If you want to learn more about what it's like to study abroad in Urbino, check out Wildaly's blog, Wildaly's Journey to Italy.
Like this Story? Also like us on Facebook.