ISEP student Kasey, a Health & Human Development major from Montana State University, spent six months in Ghana at University of Ghana. As a volunteer at an orphanage, Kasey learned how to adjust to unfamiliar social interactions in Ghana.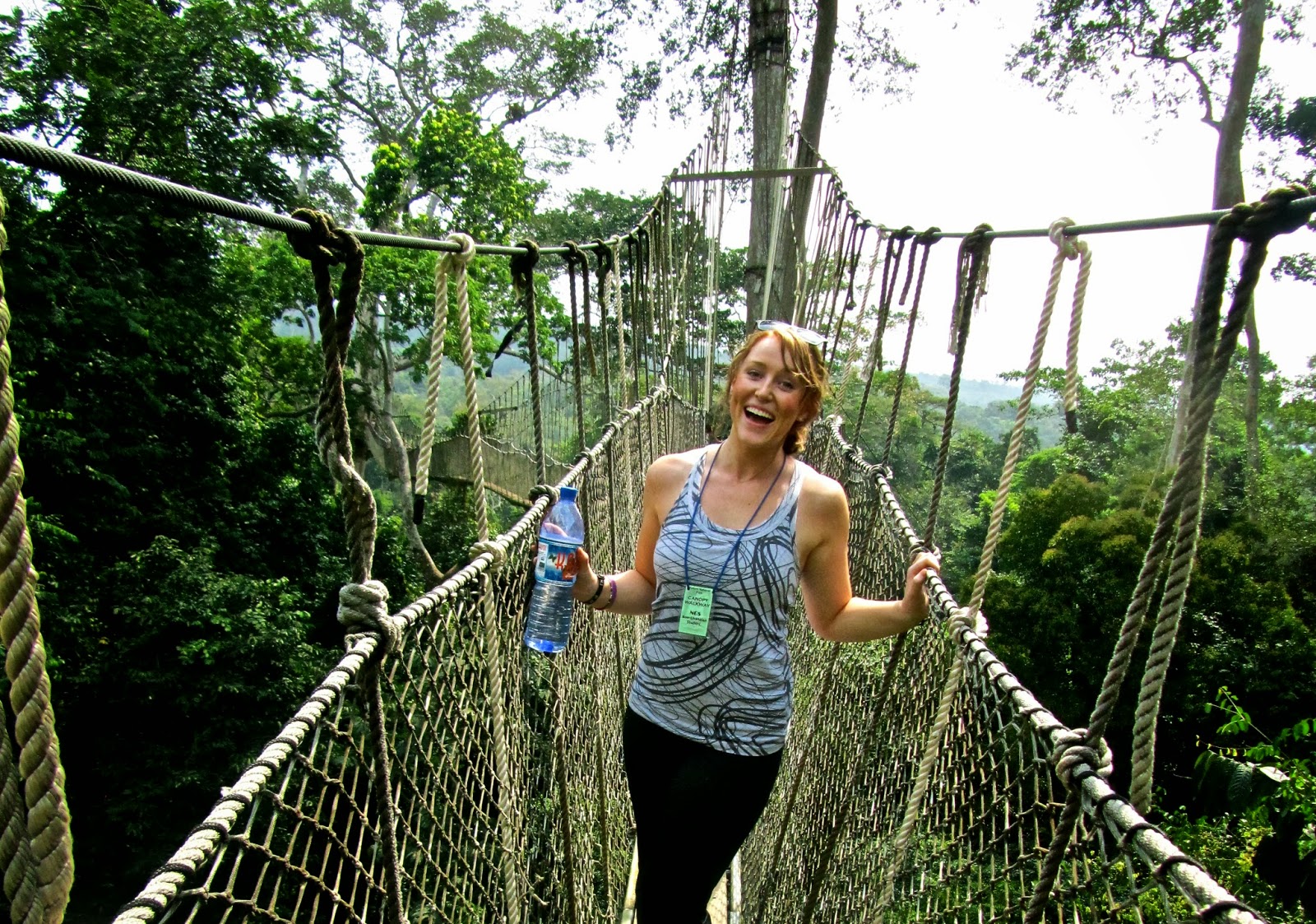 Ghanaians are some of the friendliest, happiest people I have ever met. They take a huge interest in you as a person. Luckily for me, I'm from a pretty friendly part of the U.S. where strangers greet you all the time. However, I can imagine this would be a difficult thing to adjust to had I come from a big city. Often times, people I didn't know well would approach me or touch me with curiosity but I never felt as though I was in harm's way. The people were only genuinely interested in talking to me.
There were a few times that I would even get proposed to by men that I had just met. The men here are so forward that they asked me to marry them often, and some even jumped right into calling me their wife. "No" didn't seem to mean much to them without a valid excuse. Making up imaginary boyfriends [and] husbands was the best way [for me] to get out of these situations, although there were a few times I had wished that I was actually wearing a ring [so they wouldn't question me about it.] I thought the whole thing was very odd. It's not really creepy, but it's a bit overwhelming when you're not used to that kind of attention and assertiveness.
Before I went to Ghana I had always had some trouble with turning people away if I truly wasn't interested in pursuing a relationship with them, whether that be romantically or just as friendship. After about my first month in Ghana this was no longer the case. I definitely built up a backbone while living there and wasn't afraid to tell people no. There was certainly an adjustment period and process to get used to this.
Ghana is a very safe country but regardless of that, it is still a foreign country where you don't know many people. You should used the same caution and good sense in Ghana that you would if you were visiting a new place anywhere in the world. If anything were to happen, it would be helpful if your friends knew who you might be spending your free time with. My best advice to women would be that you WILL get attention from the men. It doesn't matter who you are, if you look foreign to them they are interested. Just don't be afraid to tell them no and make it very clear that you are only looking to make friends with them. Also make sure that you keep your girl friends in the loop about what is going on between you and the men you interact with.
While embracing a new culture is tricky, keep in mind that what they do is not wrong, just different. Immersing yourself into a new culture, especially one from a developing nation, might be one of the hardest things you could ever do but it's worth doing. It isn't easy, but you will grow more than you know. I'm still just in my 20's trying to figure out where my place in this world is, but I have way more confidence in myself after spending half a year living here. I feel like after being able to handle of this, I can take on just about anything. And the best part is, I know I can do it all by myself. I had some guidance here, but for the most part I survived here all on my own, and loved doing it! I think that's a pretty big accomplishment.
Traveler's Tip:

"In an environment where men are culturally and religiously allowed to have multiple wives, it is not uncommon for a female student to receive invitations to be a second, third, or a fourth wife. While this statement may be culturally customary, many of our students may find it shocking or offensive if not prepared. A way to respond to these kinds of invitations is to play the game, praise the offer and counteroffer with the condition to only marry the suitor if he is ready to become 2nd, 3rd, or 4th husband. His immediate reaction will be laughter and a vigorous negative answer which will usually put an end to the negotiation. You will be remembered as the funny and friendly girl than the stranger who got upset for no reason. Nevertheless trust your instinct and be alert. When the situation compels it say no to any advances, mean what you say, and walk away from the situation".

– Jeanne d'Arc Gomis| ISEP Regional Director

Africa & Middle East and Central Southeast (USA)
​Thanks for sharing, Kasey! During her semester abroad in Ghana, Kasey started a blog to document her journey and adventures. Read more about her experiences on her blog, Oh The Places You'll Go. Ready to explore Ghana? Learn more about University of Ghana on the ISEP website and start your study abroad adventure.​
Like this Story? Also like us on Facebook.