Working in the U.S. while on exchange offers you the chance to develop academically, culturally and personally (and also gives you a foot in the door for work post-graduation). Through a process called academic training, you can get real life work experience in your field of study while on your J-1 visa. We surveyed past students who have completed Academic Training with ISEP to answer some of your questions. You can see the wide range of experiences that past ISEP students have had while working in the U.S.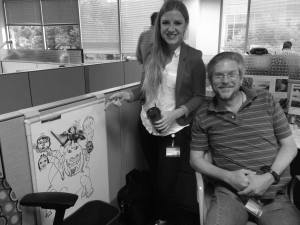 Not sure where you can work? As long as you can find something related to your major, with very few exceptions, there are really no limits to where you can work. Past students have completed academic training at companies including:
Perkins+Will Architecture Firm
Mexican Consulate
North Carolina State University
MasterCard
Tesla Motors Inc.
The Humane League
Not sure how to find a placement? Students have found their positions in a variety of ways. These are a couple tips from past students who have been successful in securing placements.
Network with professionals in the area
Ask a professor at the university about joining their lab
Search your university job site
Apply directly to the company online
Connect with people via LinkedIn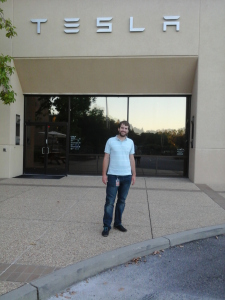 Not sure what position you can get? Past students have worked in jobs ranging from volunteer to intern to technical scholar. Here are a couple examples of recent positions of ISEP students:
Research Assistant
Marketing Intern
User Experience Designer
Law Clerk
Photography Instructor
Business Development Intern
Academic Training can help you gain a better understanding of your academic program. Here's what past ISEP students had to say about how it helped them in their program:
"I think it was an amazing program that let me put into practice everything I had learned throughout my career. I am a Business Management major and this program included making a business plan for a start-up. Working with people from different colleges and areas of studies was very enriching."
"This internship was the practical implementation of what I learned during my academic program. It allowed me to understand how political science concretely works and is applied in the corporate world."
"It enhanced my understanding of International Relations, especially on the consequences of international conflicts. It also gave me a deeper vision of the U.S. government and the goals of the immigration services. Those two elements working together concluded perfectly my year abroad that was centered on International Relations and governmental studies."
Working in the U.S. can also help you develop professionally. Here's what past ISEP students had to say about how their experience influenced their future work and study plans: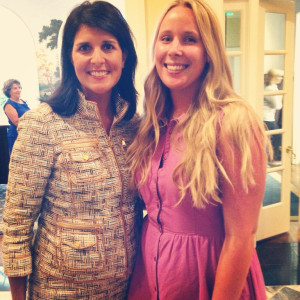 "I would say that my interest in green engineering is even stronger and I see a strong need for it here in the U.S., which I hope will give me an opportunity to come back and practice my skills at a later date."
"I have a degree in Biology (Ecology) and my interests are to work in the field while doing something useful for the environment, therefore, this training exactly met my expectations and I have learned a lot from it. Now that I have had hands on experience and I know how work is, I know more precisely what I want to become later thanks to this training and to the professor who hired me. During my program I was in charge of a whole project by myself and I had to be independent and make decisions by myself sometimes. That was a great way to become more confident in the field where I want to study and confirm what I want to do next. After this experience, I have become motivated to do a Master's degree and eventually a PhD later. I can say that this experience helped me become more mature and decide what I want to become."
"I really enjoyed my experience as designer so I would like to get further in that field, maybe with graduate school. Sandhills offered me a full time position after graduation, which is a huge opportunity thanks to the academic training."
Do you want to find out how you can have an experience like this? You can learn more about Academic Training by watching our webinar, Working in the U.S. with ISEP. You can also email sevisinfo@isep.org with any questions.
Like this Story? Also like us on Facebook.