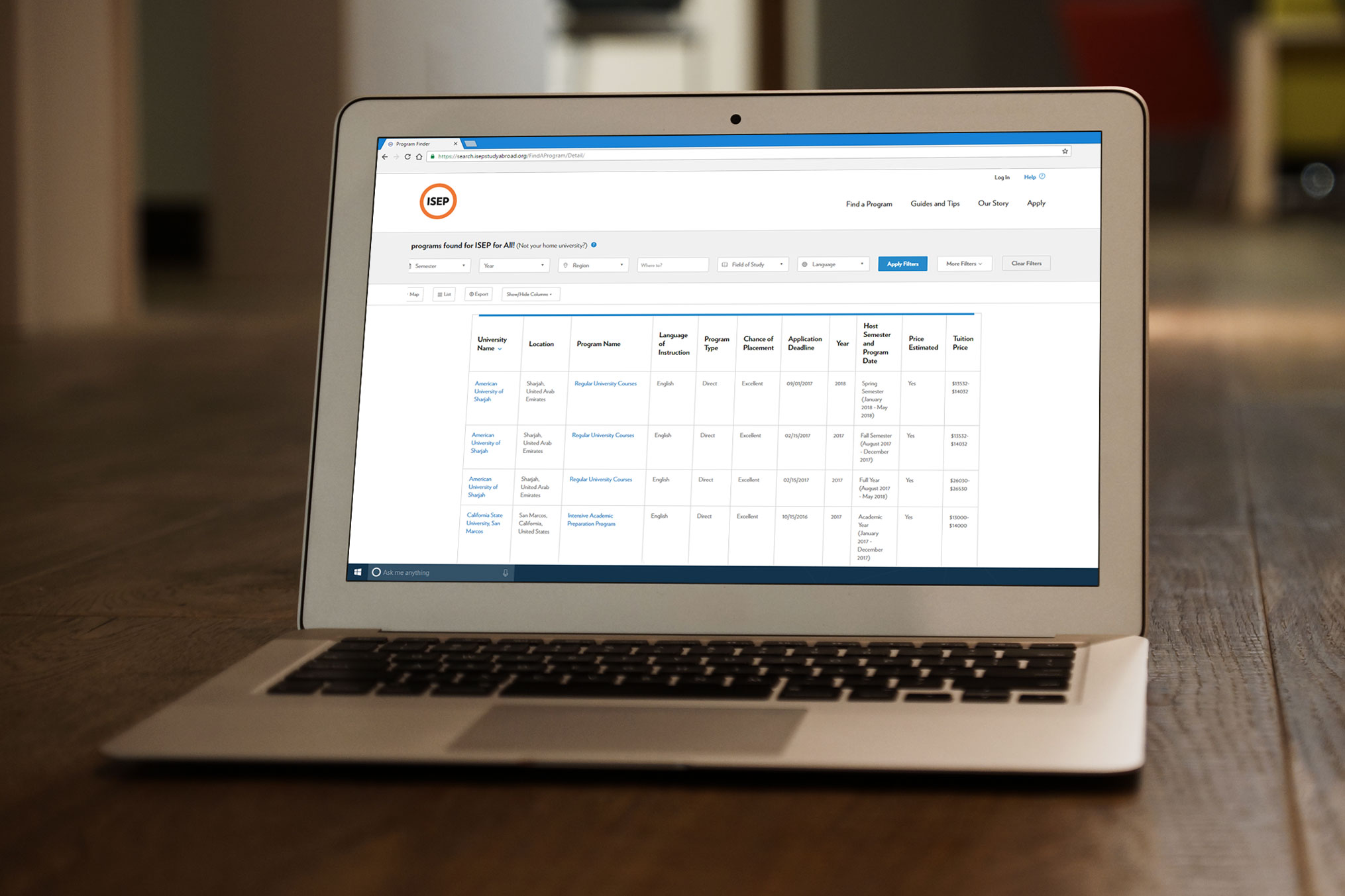 You can now view, and share with colleagues, a recording of our website tutorial webinar. The topic we reviewed and discussed the most was the new detailed view in located in our program search. You can use this tool to build, sort, compare, export and save programs.
The webinar is recorded and hosted on GoToWebinar.
The webinar requires Adobe Flash Player for viewing.
When you click the link, enter your details (name and email address) and you will be taken directly to the recording.
Unlimited Viewing
View the ISEP Website Tutorial.
Highlights
Leveraging the new detailed view, which allows you to compare, sort and export programs in the program search
Reviewing best practices in the program search
Navigating university and program pages
How to make the most out of our Guides & Tips section
Where to find coordinator resources in WebIS (where this will this webinar will also be saved)
Like this Story? Also like us on Facebook.