1. France
France offers everything from picturesque villages steeped in history to thriving metropolises full of fashion-forward culture. It's no wonder it is our number one summer destination!
Check out our popular summer programs in France:
2. Spain
Explore a world of flamenco dancing, bullfights and siestas as well as Spain's rich and diverse history.
If you are looking to improve your Spanish this summer, check out these programs: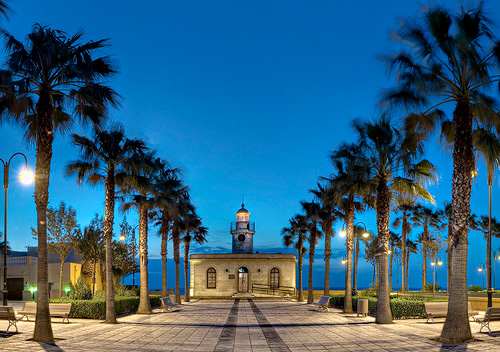 3. The United Kingdom
Study the historic impact of a land whose law and government structures have influenced many societes. Our summer programs are taught in English, and offer options in London, England and in several locations in Northern Ireland.
If you are looking to explore the U.K this summer, check out these options:
4. Japan
Experience a pop-culture and tech explosion.
5. Italy
Enjoy top-notch gelato or espresso in a nation at the forefront of business, fashion and design.
Check out our unique summer programs in Italy:
6. Germany
From the northern seacoast to the Bavarian Alps, discover hip cities, quaint towns and beautiful landscapes.
Explore our top summer study abroad programs in Germany:
7. South Korea
Check out of some of our top summer programs in South Korea:
8. Finland
You won't be disappointed by choosing a summer abroad in Finland
9. New Zealand
Check out our popular summer programs in New Zealand:
Your four-week internship begins in Wellington where the support services and facilities of Massey's Wellington campus will be available to students based in the city. Students undertaking internships elsewhere will have full access to online support and academic supervisors throughout their placements. The internship hosts serve as the backbone of the New Zealand government's response to dealing with large-scale emergencies. These include organizations and ministries such as the New Zealand Fire Service, Defense Force, Police, Ministry of Civil Defense and Emergency Management, Ministry of Social Development, Ministry of Health and the Wellington Regional Emergency Management Office.
Interns will be placed at a range of organizations across Wellington, a capital city renowned for its arts and culture. The placements will have a community service or social justice focus which will contrast with the tourism-oriented businesses analyzed during the national expedition.
Four-week internships within government agencies, agribusinesses, non-profit environmental organizations, wildlife sanctuaries and wineries are all possible. Massey will match your skills and experiences with the range of opportunities available in the Hawke's Bay region.
Like this Story? Also like us on Facebook.