Before studying abroad, the amount of times I heard sentiments such as 'you'll come back a different person' or 'you're going to grow so much' was similar to the number of times during winter break I got asked 'so, what are you studying?' and 'where are you going to college again?' It seemed everyone I talked to about study abroad told me I was going to become a whole new person after this experience. On one hand, I believed them. How could you not come back a changed person after living in a foreign country on your own for several months? But at the same time, I know myself and I know that I am the type of person who does not grow and change very easily.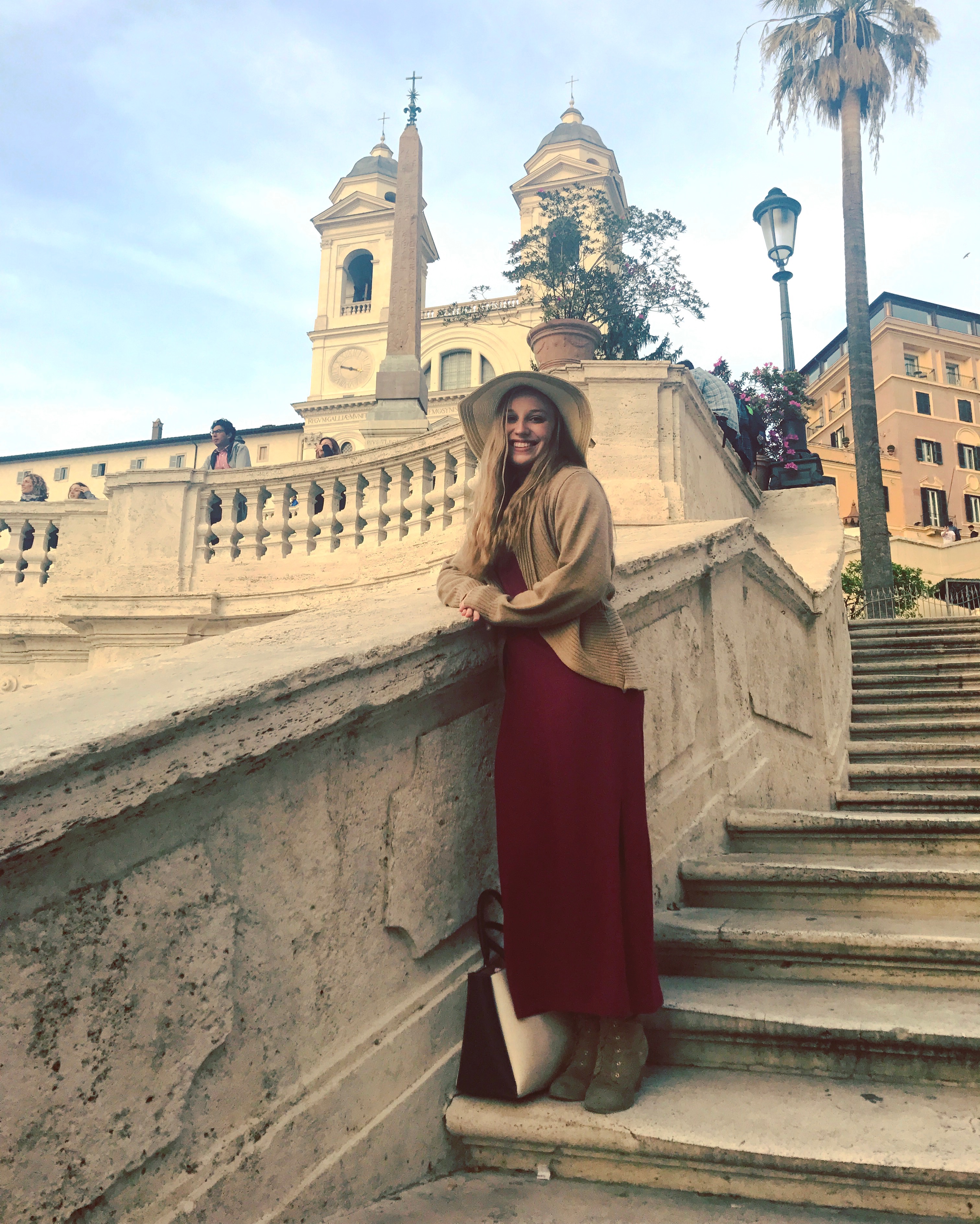 Fast-forward three months into my study abroad experience. I am emailing a professor from home, and he asks me how Europe has changed me. It took me a couple days to respond, because I wanted to really reflect on the question. I had grown the most only when I had been at my weakest.
Six weeks ago marked the end of my spring break. While I will look back on those two weeks of travel and adventure for the rest of my life, they were also the hardest times I have had since being here. For the first week of spring break, my dad was here. It was incredible to finally see family again and to be around someone who knew me outside of this semester. It was especially nice to get the care package he brought me, with lots of goodies from the U.S. that I can't get here in Europe: Kraft Mac and Cheese, mom's homemade cookies, Cheez-its and more. It was fantastic spending the week with him traveling, sightseeing and watching him experience Europe for the first time. I thought the week with my dad would be like a vaccination for the homesickness I had started to feel, and that it would get me through the last month of my semester abroad.
Surprisingly, my dad's visit did quite the opposite. Now I had memories in Europe associated with my dad. Every day something would trigger a memory I associated with my dad, reminding me to be homesick. Usually I could handle these bouts of homesickness. During spring break, I traveled to four countries and 11 cities, walked close to 80 miles in a week and a half, spent close to 50 hours on a bus over the course of five days, and averaged four to five hours of sleep a night. I have never been more exhausted in my life. For me, exhaustion leads to being irrationally emotional. This manifested in me walking around Italy at the end of my spring break, in tears, trying not to think of my family or anything that would make me feel homesick, in hopes of not completely losing it in public. I had only limited success. I was unreservedly confronted with my weakness. But looking back now, these were also my moments of strength.
If I could have breakdowns in the middle of Florence, Italy for seemingly no reason at all, but ultimately move past them and thrive again, that is a sign of strength. If I could love my family so much that it led to me having a breakdown in public on another continent, that was a strength. If I could have the perspective to recognize my own weakness, that was a strength. If I could not only recognize my weakness, but also recognize how to address it, that was a strength. And ultimately, if I was able to survive what some may call an emotional breakdown, on another continent over 4000 miles away from home with a very limited support system, that was certainly a kind of strength.
If you are planning on studying abroad, there will be times when you are pushed so hard your weaknesses become painfully evident. But I can also promise you that by looking at those weaknesses, and seeing your resilience, you will begin to recognize the strength you have inside you that allows you to succeed and thrive despite those weaknesses.
For me, that has been my growth this semester. I have realized I am so much stronger than I thought I was. For only by being blatantly confronted with my weakness was I able to discover my true strength.
Like this Story? Also like us on Facebook.