Germany is known for having some of the best forests in Europe for hiking and camping. I decided to take a weekend trip with my friends Lauren, Abby and Arjin to Tübingen, just on the inside of the Black Forest in southwestern Germany. Our plan was to drive to Tübingen, spend a day in the city and a day hiking through the Black Forest. We fell in love with the city and had an amazing time hiking and camping.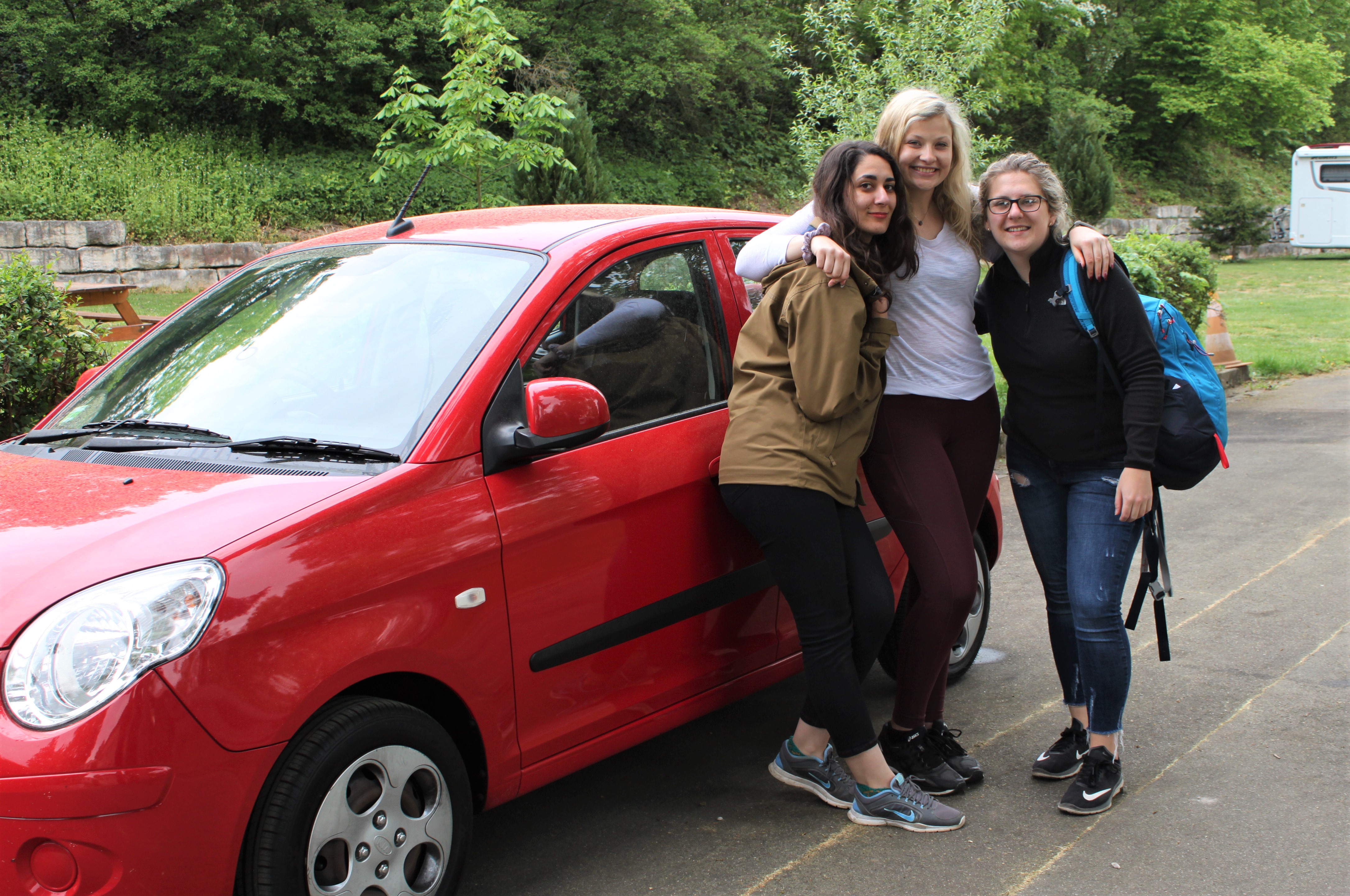 Everyone says that traveling through Europe is generally easy and cheap. Luckily for us, this trip was even easier because Lauren had her own car from her home in the U.K. Personally, I find traveling by car a lot more convenient. It was a nice break not relying on public transport schedules and we had more freedom to do the things we wanted to do whenever we wanted to do them.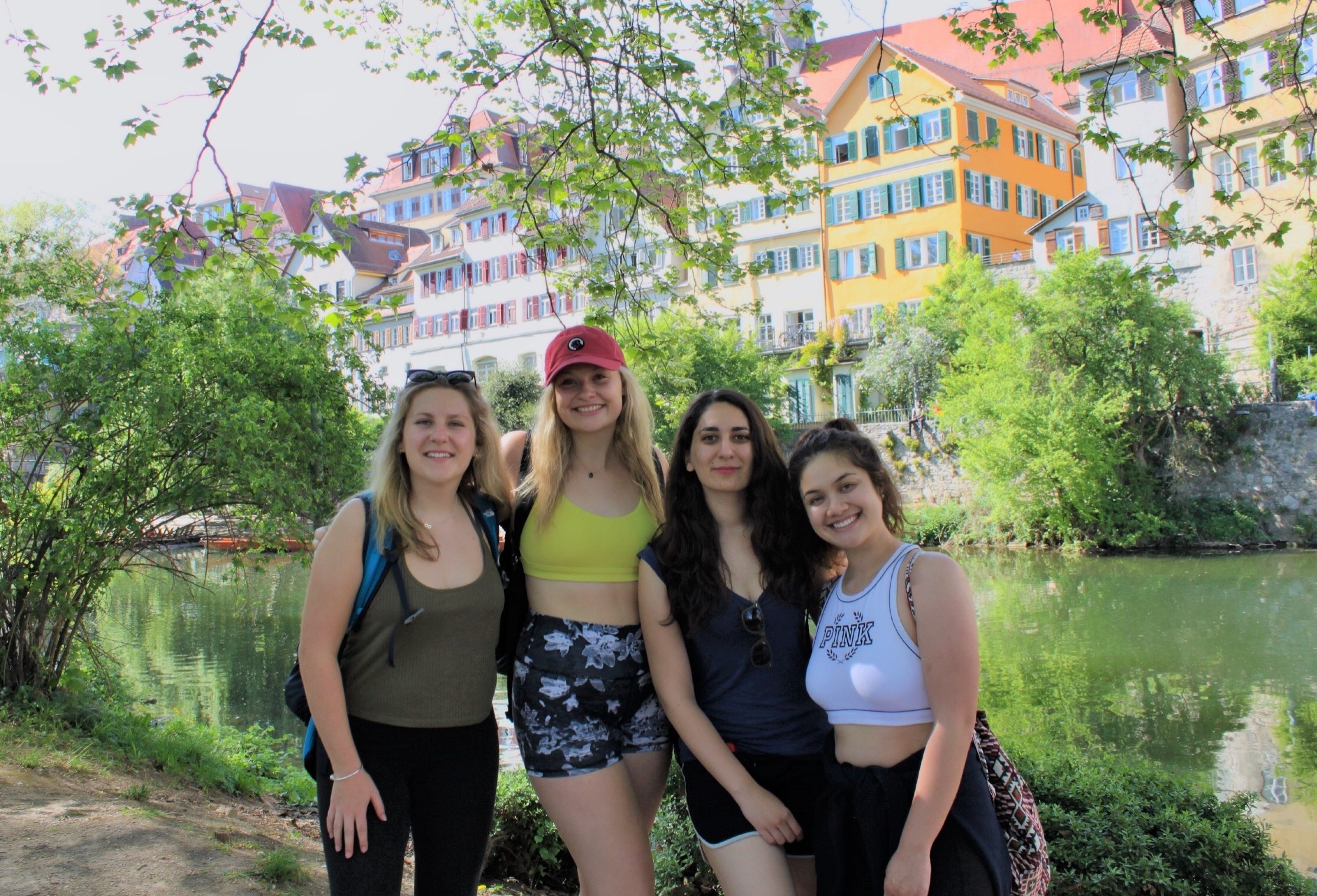 The most exciting part about studying abroad is meeting new people who you truly connect with. Good company will make any trip a time to remember. I am blessed to have met such inspiring, free spirited people to travel with. Abby and I are both from the United States but from very different parts. I come from the west coast, California, and she comes from the east, North Carolina. We love discussing the similarities and many differences between our hometowns in the U.S. Arjin is from Turkey and is one of the most fun people I have ever met. Her positive vibes radiate and put everyone she is with in a good mood. Lauren, from the U.K., has also become my dear friend. She is incredibly genuine and kind and holds the most insightful conversations. All around we have developed an awesome friend group which is something to look forward to when traveling abroad and meeting new people.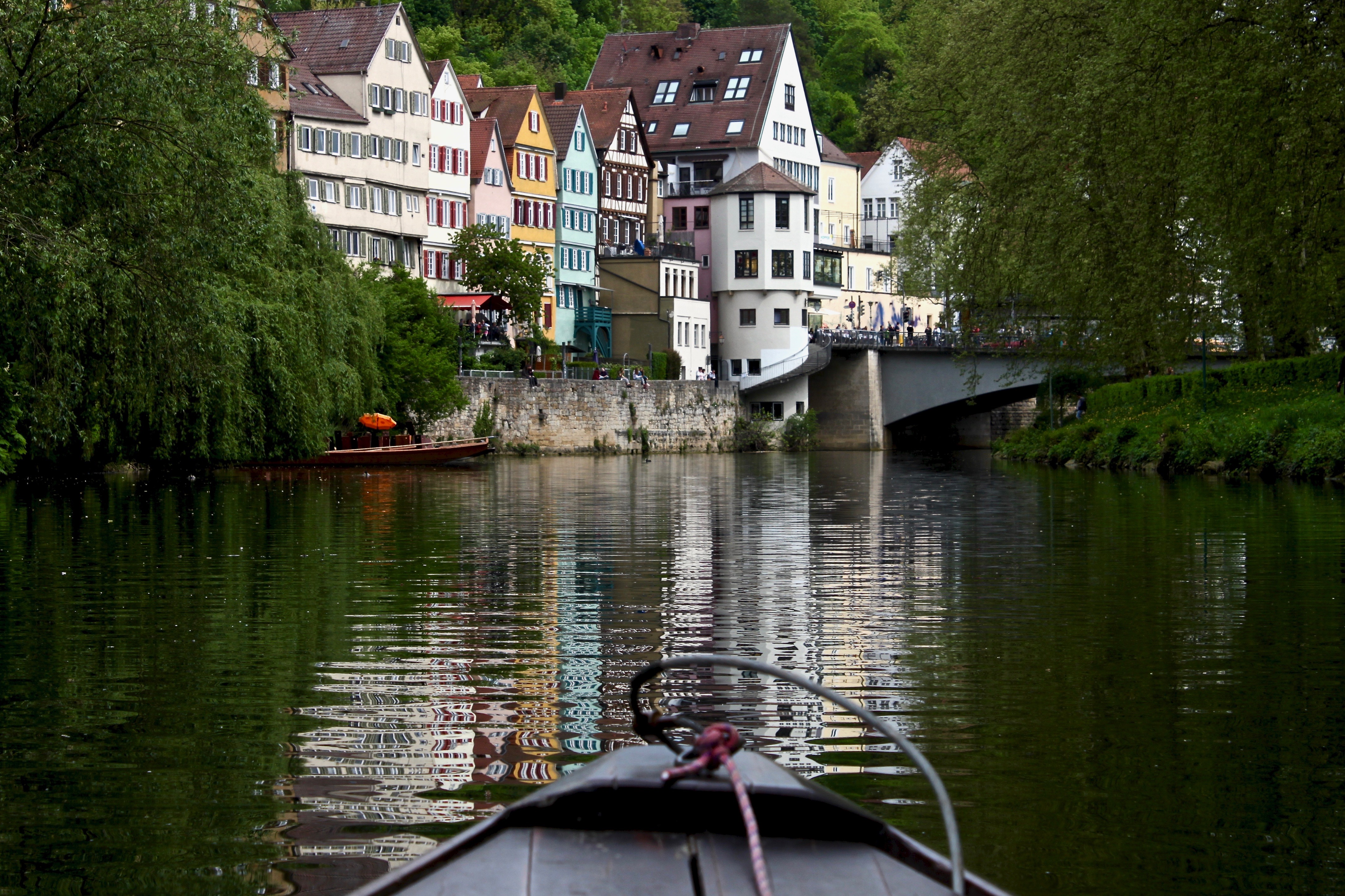 Tübingen is almost like a secret spot that's not very popular to most tourists. With the Neckar River flowing directly through the city, it is definitely one of the most beautiful places I have been to in Germany. We camped at a campground right along the Neckar less than a 10 minute walk from the city center. There are many things to do in town like museums and boat rides and great food. We took a boat ride on the Neckar for only 7 euros and had a very relaxing time on the river. There are also options to rent your own personal row boat and row yourself up and down the Neckar. Overall, if you get the chance to visit Tübingen, you're in for a good time! It is just one example of wonderful German towns and cities with their own unique sights and history.
Like this Story? Also like us on Facebook.