When you're abroad, you realize how easily you become busy with every opportunity for travel and adventure that arises. As your independence grows, your confidence blooms, and you're saying "yes" to new experiences more than you ever have. If you had a comfort zone, it's melting away.
But studying abroad can be difficult, because you realize how limited your time is. With each weekend booked, each trip planned, no amount of time spent is enough. The urge to fit as much as possible into one day might arise. But I'm here to write about why each new feeling, each splendid unfamiliar destination, deserves as much time as it demands.
I realized this when I recently travelled to Miyajima Island in Hiroshima. Miyajima Island is completely filled to the brim with beauty. Mount Misen, a mountain worshipped for over a thousand years stands tall with an eternal flame protected in a temple atop it. Itsukushima Shrine, mounted in the ocean, proudly stands in the deep blue ocean.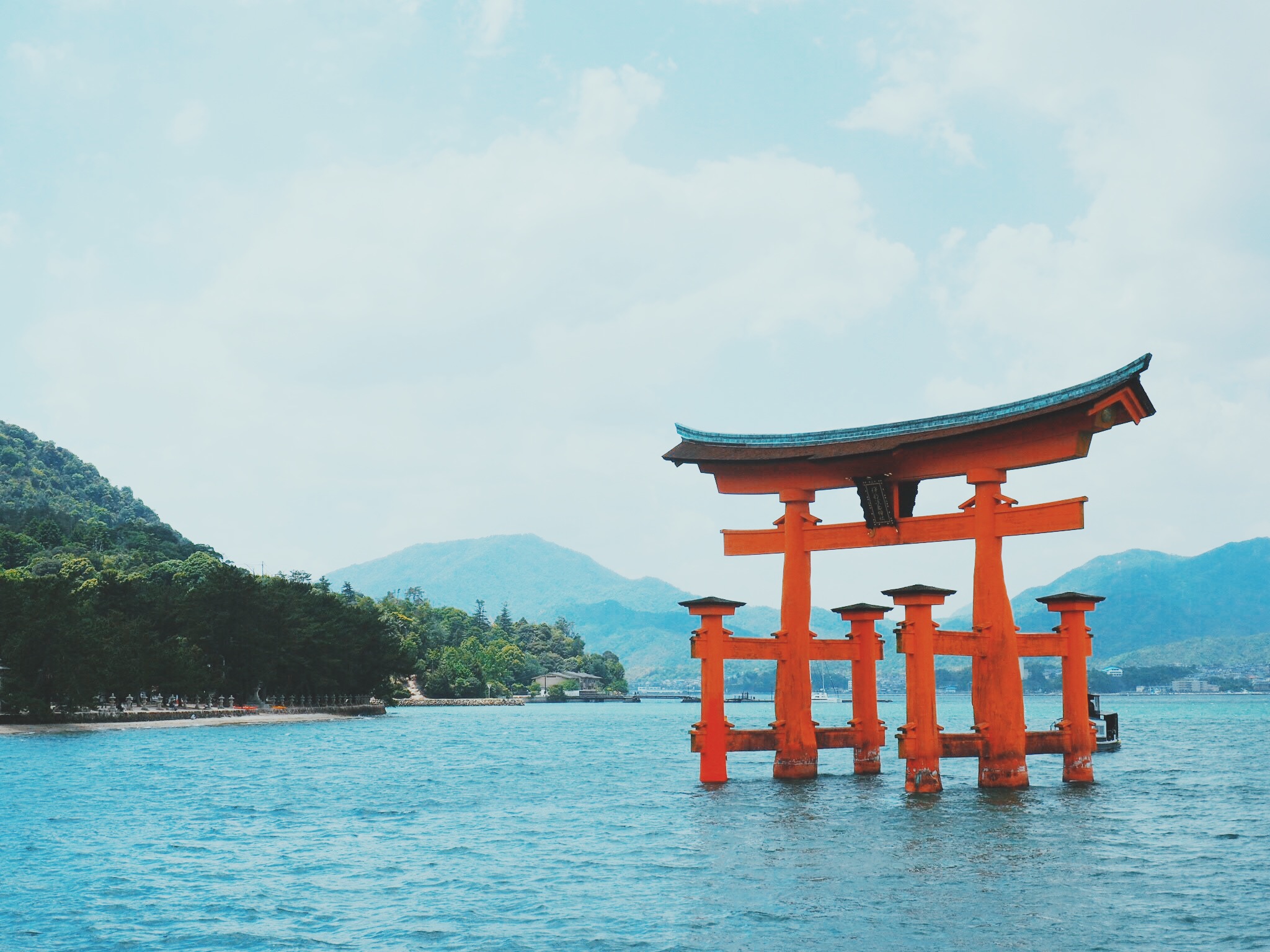 When me and my roommate, also my best travel buddy, arrived at Miyajima, we took our time walking through all the street food stands, trying everything that caught our eye: oysters, hashimaki, chikuwa (fish cake) - travelling with her is the best because we're never crunched for time. We plan that way on purpose. If we're going to do something, we're going to take our time: savor every bite and appreciate every view.
After eating numerous delicious street foods, we then finally came into view of Itsukushima Shrine. At the time, it was high tide, and the ocean surrounded the gorgeous torii gate. Wind gushed and the waves crashed upon the shore of the temple. We took our pictures and stood in awe of the shrine which has stood there for thousands of years.
We then made our way up to Mount Misen, which offers a hike all the way up to its peak, or a ropeway ride that only requires half-way hiking. We chose the ropeway because we wanted to see what Miyajima looked like from above.
We hiked to the peak of the mountain, appreciating the Eternal Flame in the Kiezu no Reikado Hall, said to have been burning for 1,200 years - also used to light the eternal flame of peace at Hiroshima Peace Park. At the very peak, we sat and enjoyed a breathtaking view of Japan.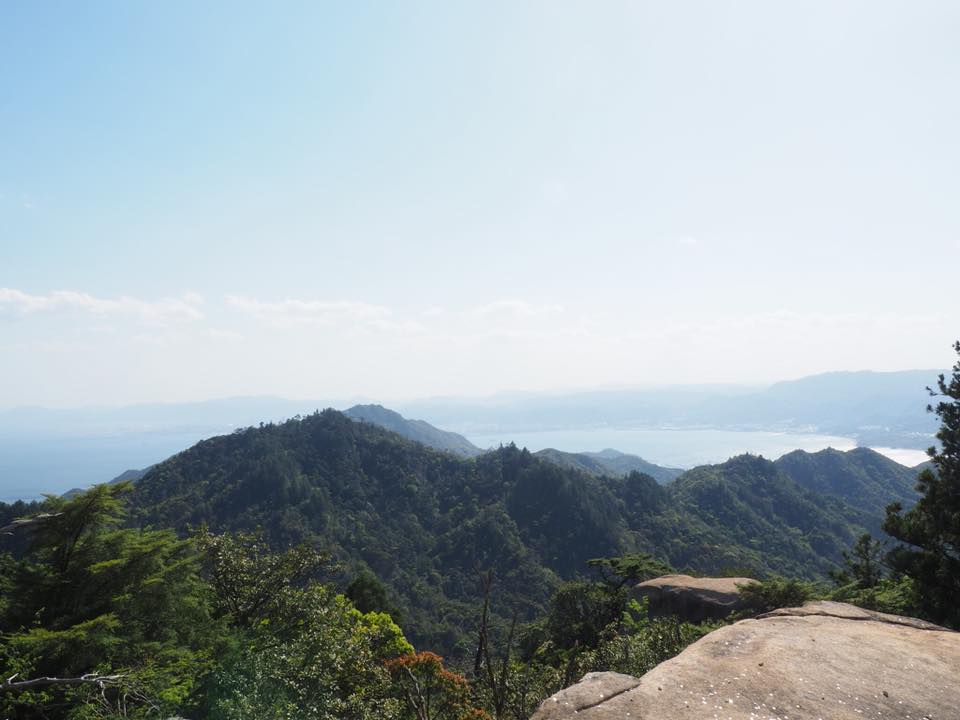 We took our time on our descent, and enjoyed the ropeway back with some lovely local Japanese people. We were going to head back to the base of the island, have a dinner of anago meshi (conger eel), take one last glimpse at Itsukushima and relaxingly make our way back to our accommodation.
Imagine our surprise when the sun was beginning to set and we realized Itsukushima Shrine was in full view. The tide had completely gone out, and people were actually walking up to it.
We had enjoyed our day to the fullest, never rushing, never even looking at the time. We had stayed long enough for the day to have time to progress from high tide to low tide, and our most lovely reward was being able to see Itsukushima Shrine in its two states. We never said, "If we stay this long we can see it at low tide, so let's plan exactly." It just happened to be that way because we spent the whole day enjoying ourselves.
We only had a few days of our "Golden Week" study break, and the temptation to fill these few days with as many activities as possible is present for many. But I truly believe giving each day its time, letting it take you where it does and giving yourself time to really take things in is always worth it. If we had tried to give Miyajima only half a day like many others we knew, would we have been able to see the sun set over the mountain, beautifully casting its rays on Itsukushima Shrine? Woul we have seen it gloriously standing in the sand, exposed to show the barnacles and oysters that clung to its base?
Probably not.
It's good to have a destination in mind. But it's true when they say it's the journey that matters. The journey makes half the trip, and it's important to enjoy every minute. As my time in Japan comes to an end, I want to constantly remind myself to breathe and never rush through a place or experience, even if I'm feeling as if I have no time left.
Let travel come to you, and you will be blessed and surprised with what the world has to offer.
Wait for the tides to change. I promise, it's worth it.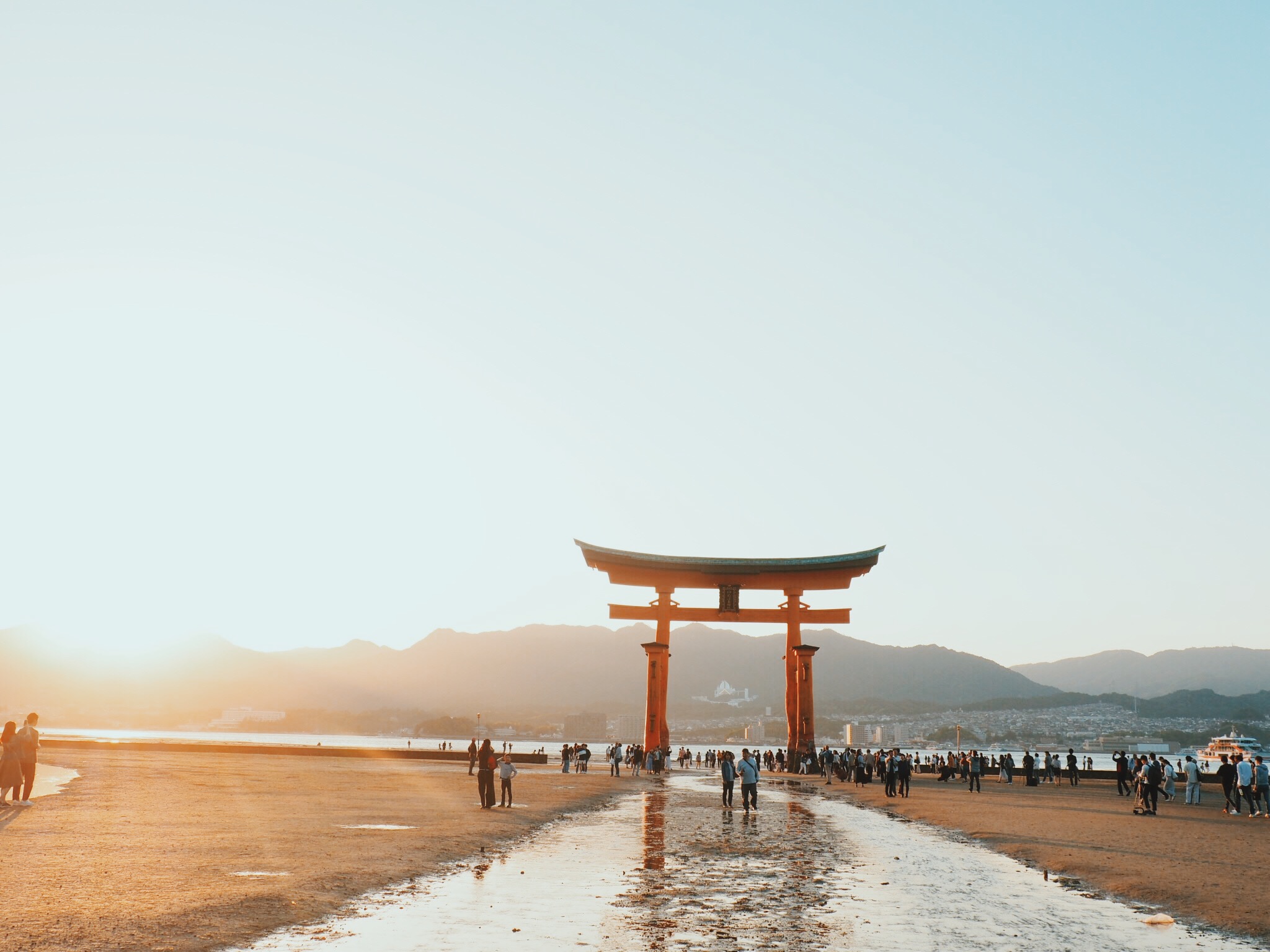 Like this Story? Also like us on Facebook.