What's it like to study political science in Thailand? Arkansas State University student and ISEP Ambassador Brandon F tells us all about his time inside and outside the classroom at Thammasat University.
Anyone who has been given the opportunity to study abroad in a foreign country knows that as an international exchange student, university life is going to be quite peculiar. There was a pretty classic moment in my Thai government and politics class that had around 75 students in all. This was about the average class size amongst my three courses. I walked in a few minutes late due to transit issues, and the guest lecturer recognized I was the only foreigner present. He instantly switched from teaching in Thai to English after seeing I was unable to understand anything he was saying. Talk about feeling like a true farang (ฝรั่ง, a generic Thai word for foreigner).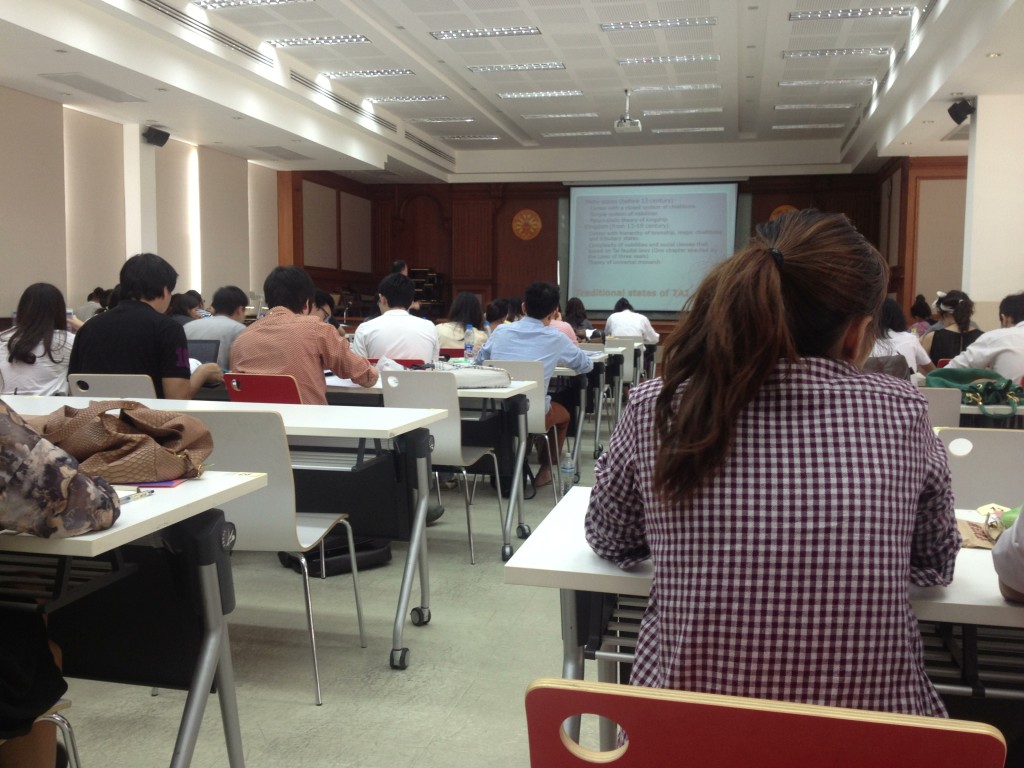 The Prachan campus itself is quite lovely and active. It contains all the usual features of a university; numerous faculties, a cafeteria, gymnasium, a football field, and multiple libraries. A school uniform was required to be worn on exam days. Black slacks, white button-up, Thammasat belt, check.
Now realize this university is located in an extremely lively area consisting of a Buddhist amulet market and an uncountable amount of eateries and food carts. The cafeteria at Thammasat is open-air and contains plenty of meal options that will feed your appetite for less than 100 baht (Approx. $3.20 USD). Yet, if you walk directly out by the Thammasat Bookstore, you will come towards numerous options of street food, a 7/11, and the entrance of the amulet market. There's just something about walking about and exploring this area that feels like nowhere else I have ever been in the world before. Monks brisk past in saffron robes while young Thai students in uniform rush to get to wherever it is that they are going. It's pretty normal to see monks sporting bluetooth headsets and nicer jewelry than De Beers.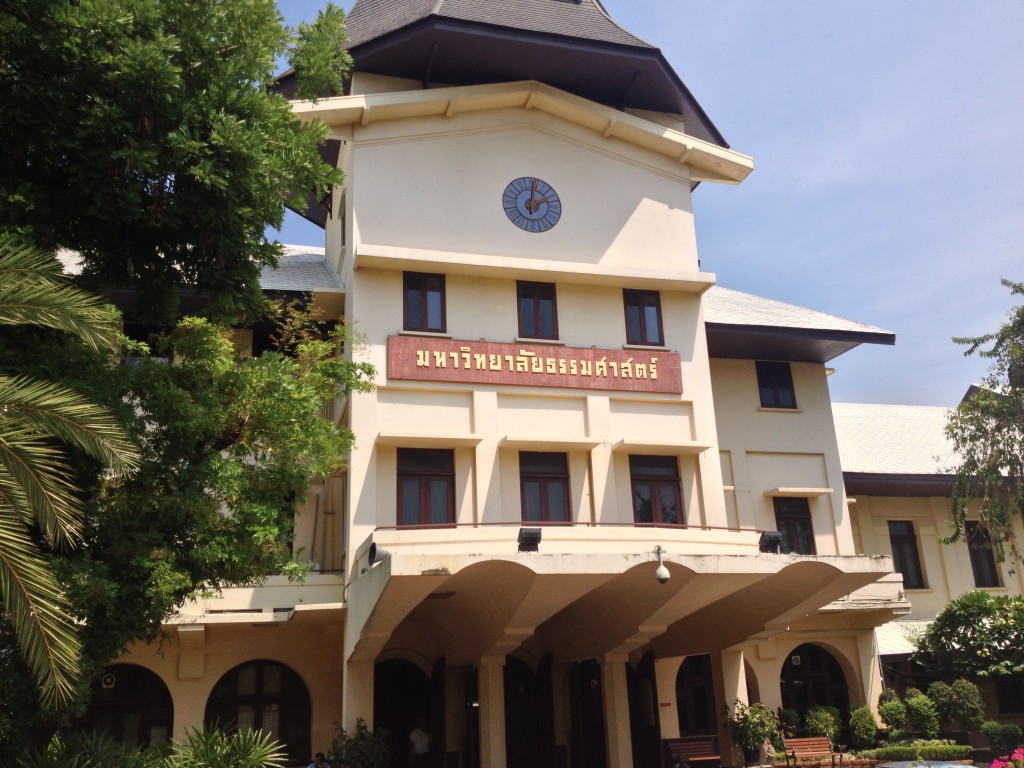 Thammasat has also been known to graduate many prominent members of Thai society throughout its history. This includes many past prime ministers, politicians and statesmen, princesses, several business magnates, and many other notable people. I will be releasing a series of articles in the future showcasing several of these Thammasat graduates. The faculty that I encountered that taught my courses as well as those that I encountered throughout the semester around the university carried themselves very professionally. The professor of a course I was enrolled in focusing on transnationalism was heavily involved with refugee studies along the Thai/Myanmar border. A guest lecturer in another course discussing Thai government was a host on the morning television show, 'Wake Up Thailand'. Thammasat also held a lecture by a political officer from the U.S. Department of State that spoke about her role in government and what her job entailed. There is quite a sphere of influence in Bangkok's university setting.
You can read more about Brandon's adventures here. Want to experience Thailand for yourself? Learn how on the ISEP website.
Like this Story? Also like us on Facebook.