Location
Universidad La Salle
UPAEP
ITESO, Universidad Jesuita de Guadalajara
Universidad de Guanajuato
Tecnológico de Monterrey
Universidad de Monterrey
Universidad Regiomontana

Join us for the 2020 Mexico Site Tour!
The tour will take place May 11-21, 2020 and will visit all seven ISEP Member Institutions in Mexico!
This tour is scheduled prior to NAFSA 2020 in St. Louis, Missouri, U.S. to accommodate conference participants, however the tour is open to all members who are interested, regardless of conference attendance.
Participants will tour: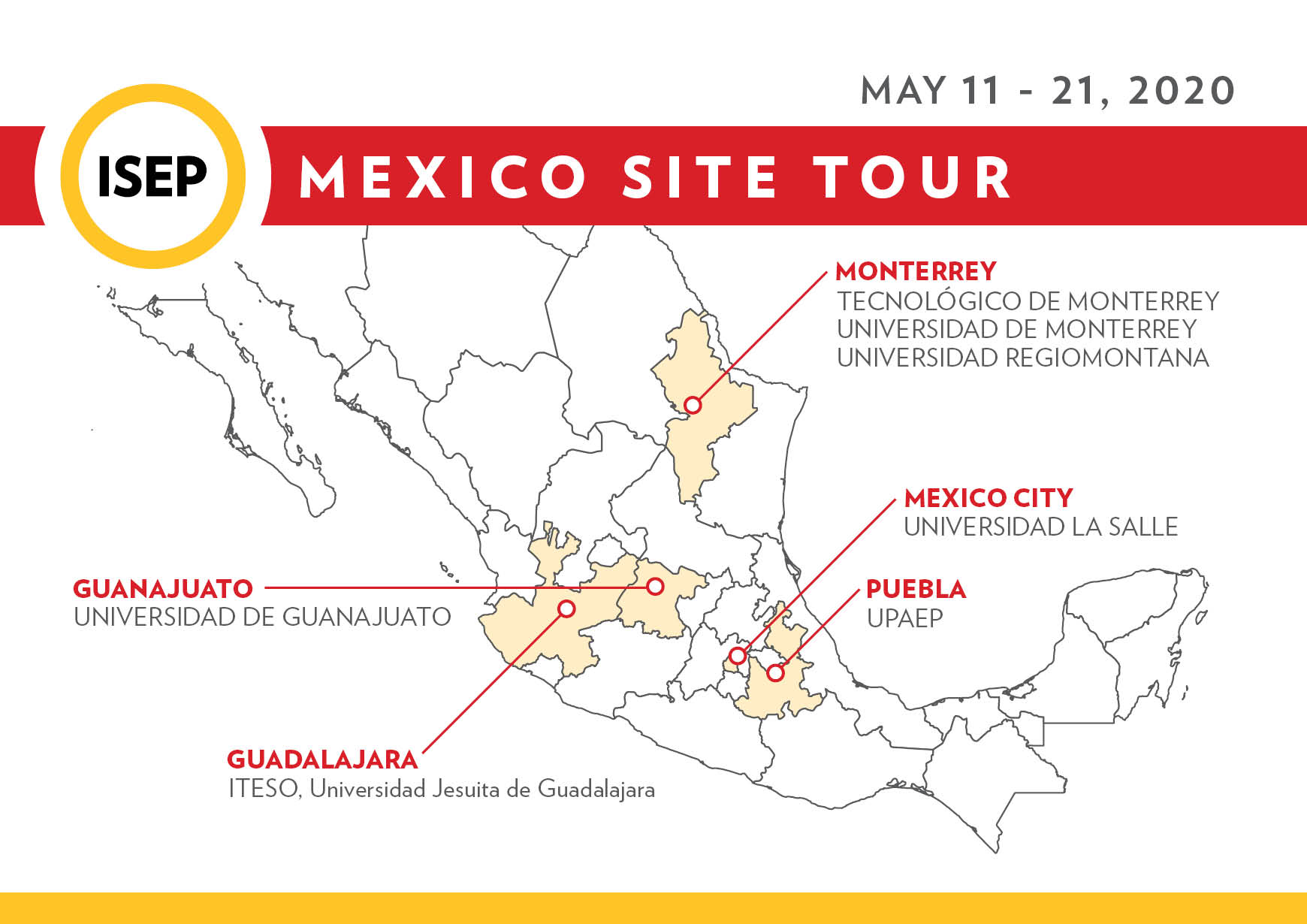 The tour will provide more insight into the institutions and their course offerings, new initiatives, health and safety, lodging facilities, academic and administrative support, student activity and excursion programs.
Estimated cost: US$1,500
Cost includes hotels, meals, in-country transportation, city tours and other cultural highlights like performances, museum visits and more
ISEP Members from Mexico will cover costs of most ground transportation and meals
Does not include international flights, personal spending or optional excursions

Tentative Itinerary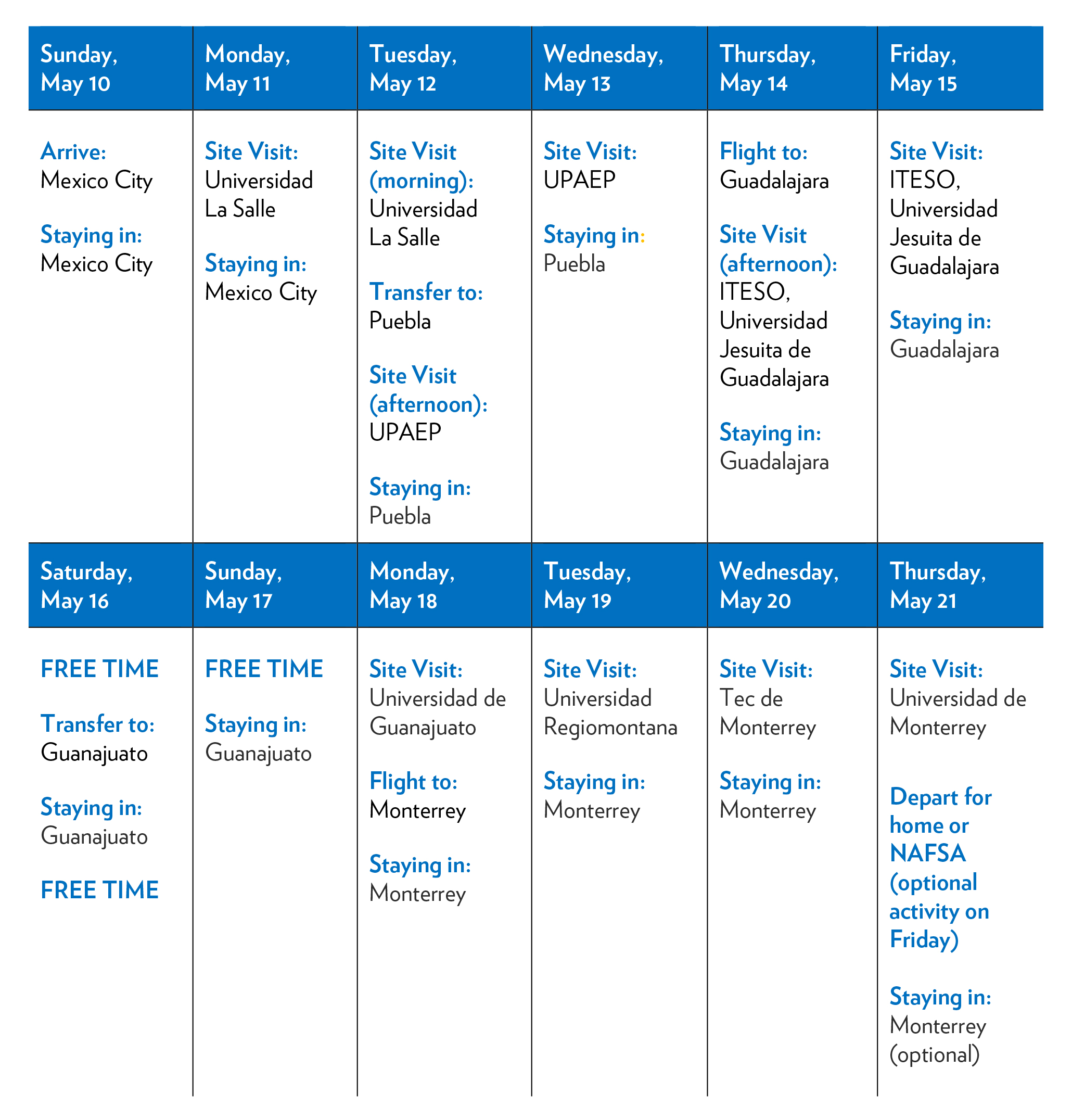 The tour will officially end on the afternoon of Thursday, May 21, 2020 to allow U.S. participants to return home for the Memorial Day holiday if they wish. There will be an optional excursion in Monterrey offered on Friday for interested participants.
Contact Alexandra Kahn-Johnson - akahn@isep.org with any questions.
Like this Story? Also like us on Facebook.
News & Events
Location
Universidad La Salle
UPAEP
ITESO, Universidad Jesuita de Guadalajara
Universidad de Guanajuato
Tecnológico de Monterrey
Universidad de Monterrey
Universidad Regiomontana