Contributed By
University Relations Manager | Southeastern United States
View All Bloggers
We're wrapping up Black History Month with another powerful alumna story! Daisha Brabham attended Southern Connecticut State University in the U.S. and studied abroad with ISEP for a year at the University of Plymouth in the U.K.
She recently returned to England as a Fulbright scholar, where she is earning her master's degree in public history at Royal Holloway University of London. Daisha is a recipient of the prestigious Barzun Prize for Youth Engagement, which grants $10,000 to a Fulbrighter to develop a program that empowers youth. I spoke with Daisha about life in the U.K., how it inspired her scholarship application, and the intent behind her Fulbright project, a play titled Homegoing: A Herstory of the Black Woman.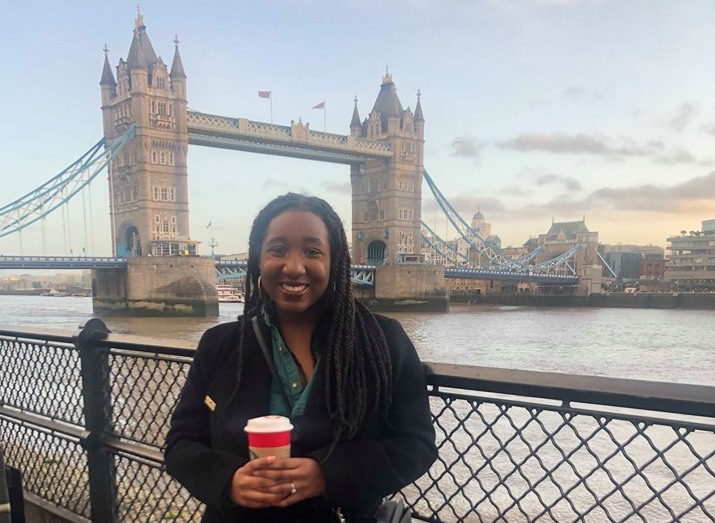 Tell us about your ISEP study abroad experience. What were the most challenging and rewarding aspects of being black in the U.K.?
My first time coming to the U.K. In 2014 through ISEP was one of the most rewarding experiences. I had never lived more than fifteen minutes away from home and I suddenly found myself in England for an entire academic year. There were many rewarding aspects of that original journey, but one of the most rewarding parts of that was understanding how blackness differed once outside of the U.S. Blackness in the U.S. is defined very specifically, not accounting for ethnic differences. You are either black or white. The U.K. provided me with a visualization of how those notions were challenged in a foreign context.
How did your year abroad influence your Fulbright application?
My year abroad gave me a start and shaped my Fulbright application entirely. It gave me the groundwork for my passion project in my play, Homegoing, and a space in which I could center my research. Looking at race in the U.K., in many ways, helped pushed me to further understand blackness within the U.S. No longer a fixed concept, but rather fluid and changing, I realized I wanted to examine that further. All of that culminated within my play, Homegoing, which looks at blackness within the diaspora and what that means.
What tips do you have for prospective Fulbright applicants?
My tips for applying to the Fulbright or any application that requires deep introspection are to allow yourself to grow along with your application. I applied three times, each time with a different proposal. But with each rejection, I found myself seeking new ways to update my project. Most of these high-stake programs require a certain amount of grit and rigor. They need to trust you can handle it out here on your own. Passion drives you through the difficult times when you want to give up. You can't fake that. You have to build it, and then let it carry you through your application and your eventual year abroad.
What's it been like living in the U.K., this time as a grad student?
I have much more time on my hands! Classes only meet twice a week and I spend most of it doing research. I will admit, most of my first half has been trying to adjust. I am just beginning to feel more confident about traveling and exploring outside of London. The degree is very hands-on, which gives me the space to visualize the use of a degree in many different areas of study. I had a much more tough transition than I did in 2014, as I was a college student, with little responsibility. At 25, I now have many more adult areas that I need to manage. I can for sure say I will be much stronger after this experience, which I am very proud of.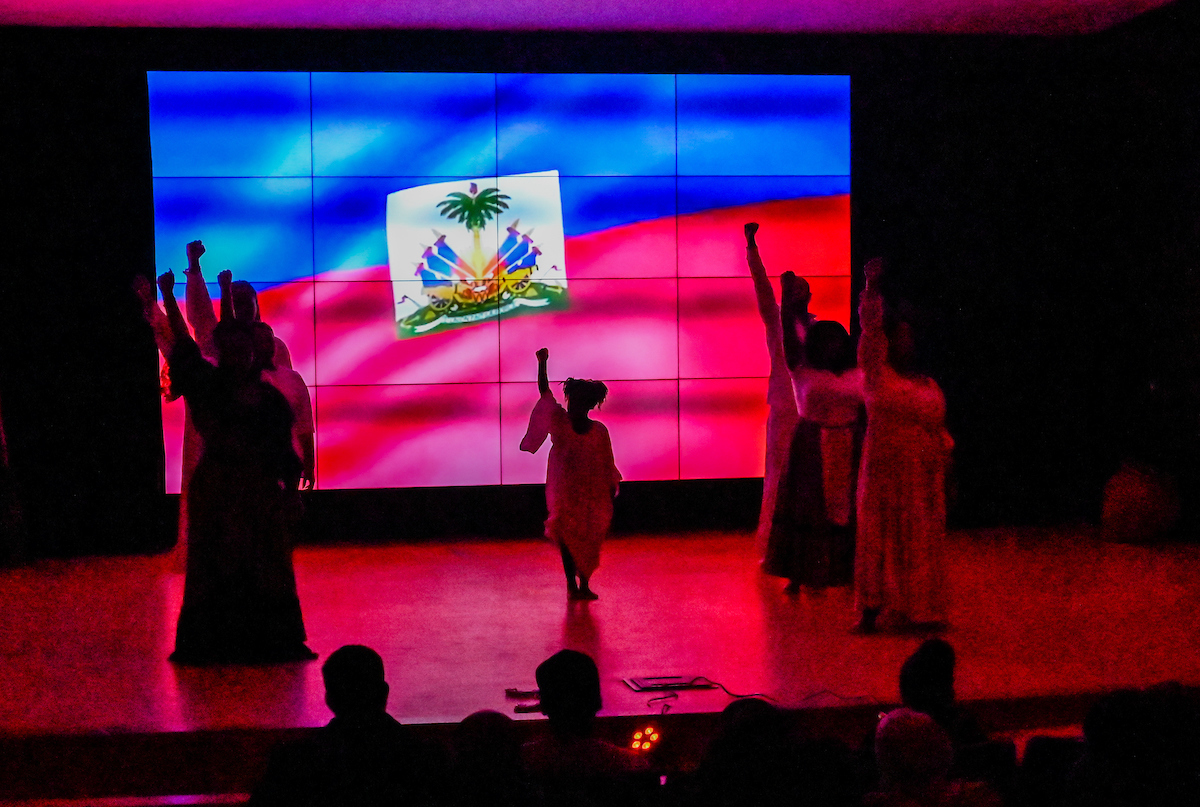 What do you hope to communicate to participants and audiences of your Fulbright project, Homegoing: A Herstory of the Black Woman ?
I want us to begin having difficult conversations about race. It is very easy to have that conversation within echo chambers in which people disavow racism, but I think that having deeper conversations about the meaning of race in our modern-day, as a global phenomenon and how they are linked to memory, identity and time is crucial in these times of great movement. My play provides a space in which those areas can be deconstructed and questions can be reformulated. I want us to talk. Honestly. With vulnerability.
Where can we follow your progress and travels?
I am just beginning to update my YouTube channel on Mondays and Fridays, and you can always follow me on Instagram and Facebook! But I will be vlogging more about my travels and the play's development, so please follow along! I am always available by email!
Check out more ISEP stories for Black History Month:
Like this Story? Also like us on Facebook.