For an entirely unique study and volunteer program, look no further than ISEP's Global Engagement Program at the University of Ghana. Immerse yourself in the country's rich culture and history and make an impact in local communities.
This program offers benefits above and beyond a typical study abroad program including:
Independent studies, research projects or an internship
Facilitated excursions
Twi language course
Airport pickup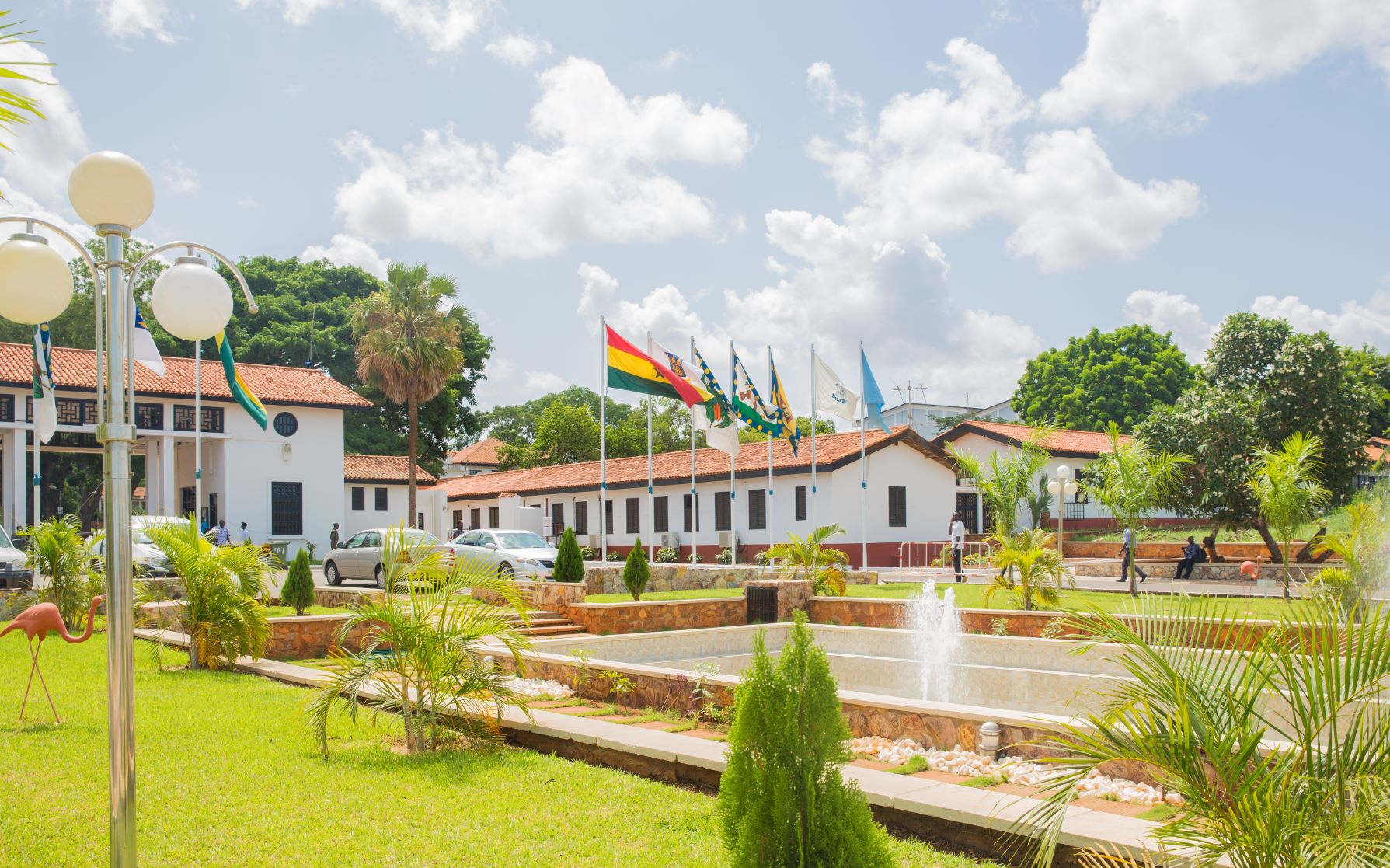 The University of Ghana is located in Accra, Ghana's capital and the fastest growing city in Africa. UG has a variety of courses, but students studying resource development, agriculture, social sciences or public health will gain an especially valuable perspective that will set them apart from their peers.
Enjoy not only the beautiful campus and vibrant city, but also the sublime natural landscapes of Ghana including golden beaches and towering waterfalls.
---
Meet Your Resident Director
Theresa Scott Kwakye, a Washington, D.C. native, moved to Ghana in 1985. Over the last 30+ years she has worked with various universities and organizations, received her master's degree from UG and has raised her four children in Ghana. As ISEP's on-site resident director, she will support you throughout your program: assisting with course registration, housing and meal arrangements, organizing events and activities, as well as being your local expert on the program and country. She is very passionate about the program as she has witnessed it benefit the hundreds of students over the years - many of whom keep in touch and return to Ghana for work or leisure.
---
Alumni Success
"During my interview process, I really talked a lot about my service learning experience… When Google actually discussed with me my offer, they said it was one of the things they absolutely loved hearing about. That's what makes you stand out as a candidate."
Simone Douglas, an ISEP Global Engagement Program and N.C. A&T alumna, credits her experience abroad as one of the main ways she landed an internship at Google. A mechanical engineer, she values the technical and communication skills she enhanced at UG along with the cultural experience and new perspectives she gained in Ghana. After the "four best months of [her] life", she went on to work for General Electric Aviation and Amazon and has received prestigious scholarships from NACME and ELC.
For more on Simone, read her "Three Biggest Lessons I Learned While Studying Abroad in Ghana, Africa" and watch her webinar on ISEP Alumni Association Engineering Students.
---

Community Engagement Opportunities
The ISEP Global Engagement Program enables students to volunteer at one of over a dozen organizations and sites to serve and learn in the local communities. Each organization has specific needs; some organizations are looking for volunteers to continue projects that have been implemented by previous ISEP students but in general they are flexible and you are encouraged to contribute your own project ideas that suit your skills.
Download the ISEP Global Engagement Program Volunteer Site Guide to learn more about the volunteer opportunities available in Ghana.
---
Student Experiences
Don't just take it from us. ISEP Alumni stories like Lucia's blog and Tali's in-depth Instagram account offer a look at the life-changing experience that awaits you in Ghana.