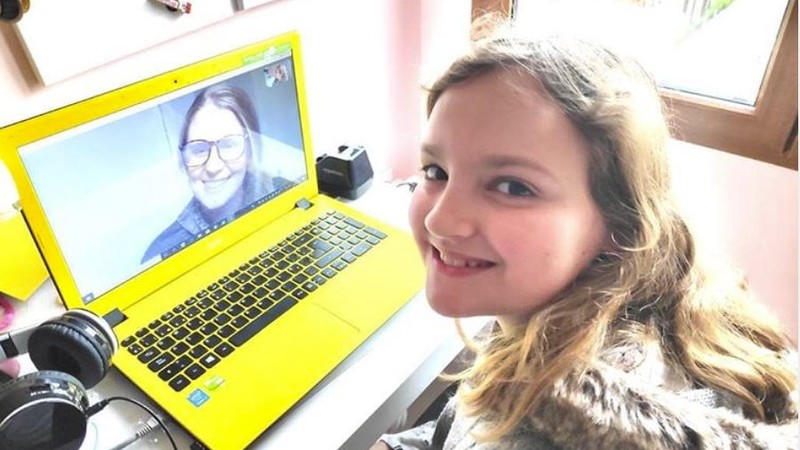 Enhance your resume and develop your intercultural competence while contributing to a leading social organization based in Barcelona.
Make a difference in local communities through non-profit organizations based in Barcelona and enhance your resume with ISEP's Service Learning Program. Learn about Spanish culture and social issues in Barcelona while gaining intercultural competence and professional skills.
Our resident director in Barcelona provides guidance and support to participants throughout the program, facilitating cross-cultural training sessions and being available for questions and assistance. You will also be assigned a supervisor at the chosen organization.
ISEP's Service Learning Program is a great way to earn meaningful international work experience while gaining first-hand insight into communities with a different cultural context.
Make the most of your study abroad experience in Barcelona by contributing to the local community, connecting with the culture and collaborating with local people.
Though Spanish language competency will open up more opportunities, this service learning experience is open to students of all levels of Spanish.
For-Credit Service Learning Program
Supplement your volunteer work and earn 6 ECTs (3 U.S. credits) with coursework in intercultural communication, cultural studies and sociology including theoretical studies and sociological research!
The service learning course will focus on society, inequality and social exclusion from a global perspective and then more specifically how it applies to the realities in the city of Barcelona. You'll explore issues such as immigration, homelessness, education, youth, social movements and activism, sustainable urban development, the environment, urban cultural expression and others. Service Learning Course Syllabus
Number of credits: 6 ECTs (3 U.S. credits); transcript issued by the University of Minnesota
Format: 45 service hours at placement (around 4 hours per week) and 28 course contact hours (14 sessions of 120 minutes)
Price: Same as normal semester tuition fees (3 UPF courses + service learning course)
Not-for-Credit Global Engagement Program
Format: 25 service hours at placement (around 2 hours per week) and 3-session cross-cultural seminar (6 contact hours)
Price: US$200
Dates
Applications are due by July 1, 2023.
Program Dates: September 17 – December 21, 2023
Program includes:
Personalized support in your project selection and throughout your program
International work experience with a leading service organization
Training and project supervision
Cross-cultural training sessions
Certificate upon successful completion of volunteer program
Reference letter from ISEP and participating organization
Access to ISEP's alumni network of 1,500+ members, providing connections, job coaching, graduate school application advice, and even job placement
To learn more, please contact Maria Mateu, ISEP Resident Director in Barcelona, at mmateu[AT]isep.org.
---
Organizations/Placements
This is a brief description of some of the placements available in organizations in various fields. Each organization has different needs and requirements in terms of skills, knowledge of Spanish language and commitment. If there is a specific field not listed here and where you would like to do your service at, please let us know.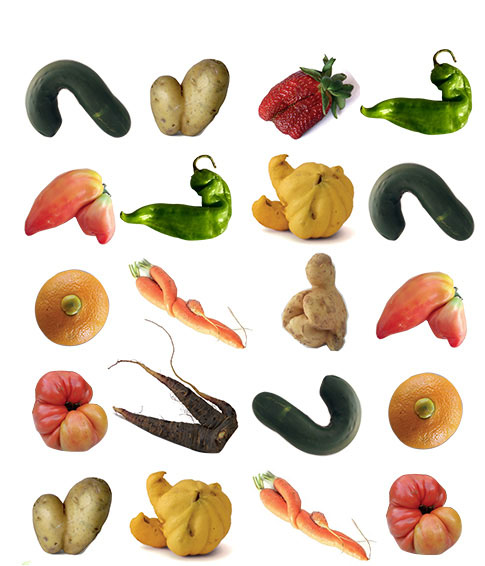 Gleaners (Espigoladors)
Espigoladors (Gleaners in English) is a non-profit organization that recovers food on farmers' fields through the practice of gleaning — collection of fruits and vegetables discarded from the commercial market. The recovered product allows this organization to fight against food waste, provide fresh food and a healthier diet to low income people and create job opportunities to people at risk of social exclusion.
Requirements: For the translation tasks: Native or Advanced English and Intermediate Spanish skills. For the audio-visual and graphic design tasks: knowledge of video editing programs, preferably Adobe Premiere Pro, After Effects, and Adobe Photoshop. Knowledge of Lightroom is a plus.
Ways you'll contribute:
The organization needs help with two different tasks. The volunteer could contribute to one or the two types of tasks, they are not exclusive.
Translation into English and language editing of documents and texts (annual reports, web sections, marketing materials) and English conversational lessons with staff.
Graphic design and audio-visual support: Edition of video, photos, and other graphic materials. Creation of animated videos.

---
ITACA
Itaca is a non-profit organization that develops social action projects for children and young adults in risk of exclusion. One of those projects is the after school program which provides children with an inclusive and safe space for school tutoring, leisure activities and healthy habits.
Requirements: Advanced Spanish skills. Background check from home country.
Ways you'll contribute:
Support with after school activities
Assist the staff with ideas and development of activities
---
Language Assistant At Primary & Secondary Schools (English, French & German)
Having a language assistant at a school is an extraordinary opportunity for the students and for the educational community in general. In the Spanish Education System, students start learning a second language (normally English) at an early age. Although language professors tend to have excellent English skills, they tend not to be native speakers of English.
Requirements: Native English, Native French or Native German.
Ways you'll contribute:
In coordination with the Language Professor, you will help students to practice and improve their spoken skills in English through the preparation of different activities adapted to the age and level of the students.

---
IBO Foundation
The IBO Foundation works to implement a socioeconomic development model that is both sustainable and reproducible across the Ibo district, in northern Mozambique. They promote development through business-focused project management in various areas, including health, training and employability, sustainable tourism, promotion of economic activities, and gender equality.
Requirements: Native or Advanced English and Spanish skills. Portuguese knowledge is a plus.
Ways you'll contribute:
Support with communication tasks: social media management, communication strategies, photo editing, graphic design.
Help with project development: grant writing, day-to-day project development.

---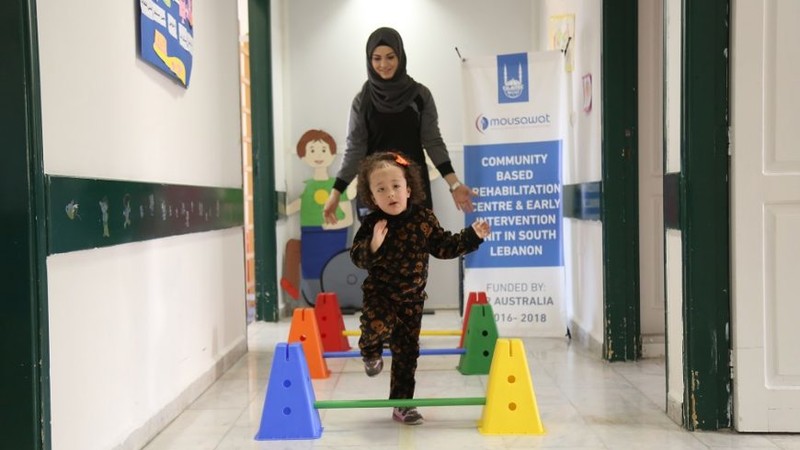 Islamic Relief
International humanitarian organization helping vulnerable communities around the world. The chapter in Barcelona organizes fundraising events and mobilizes youth to raise awareness about social injustices.
Requirements: Advanced English skills.
Ways you'll contribute:
Support with web design, graphic design & video editing
Translation of documents
Assist with design of fundraising strategies.
---
T-Oigo – Program Allies in English
T-Oigo supports families and children with hearing loss to promote total inclusion in society and enhance English language skills.
Requirements: Native or advanced English skills
Ways you'll contribute:
English language learning for children and teenagers
Video and material editing
---
SJD Solidarity
The organization supports marginalized populations, including those dealing with issues of homelessness, mental illness, and addictions. They need support with a specific educational project raising awareness in schools.
Requirements: Intermediate/Advanced level of Spanish.
Ways you'll contribute:
Translations of documents and texts into English
Support the sensitization of children and teenagers
---
Centre for African & Intercultural Studies
The Centre is dedicated to research, training, outreach, and sensitization on African societies and cultures, intercultural relations, and cultural diversity, to transform perceptions and realities and to foster an appreciation for diversity.
Requirements: Advanced English skills. Interest and some experience in African societies and realities and motivation for the organization's projects.
Ways you'll contribute:
Graphic design
Communication strategies
Marketing plans
---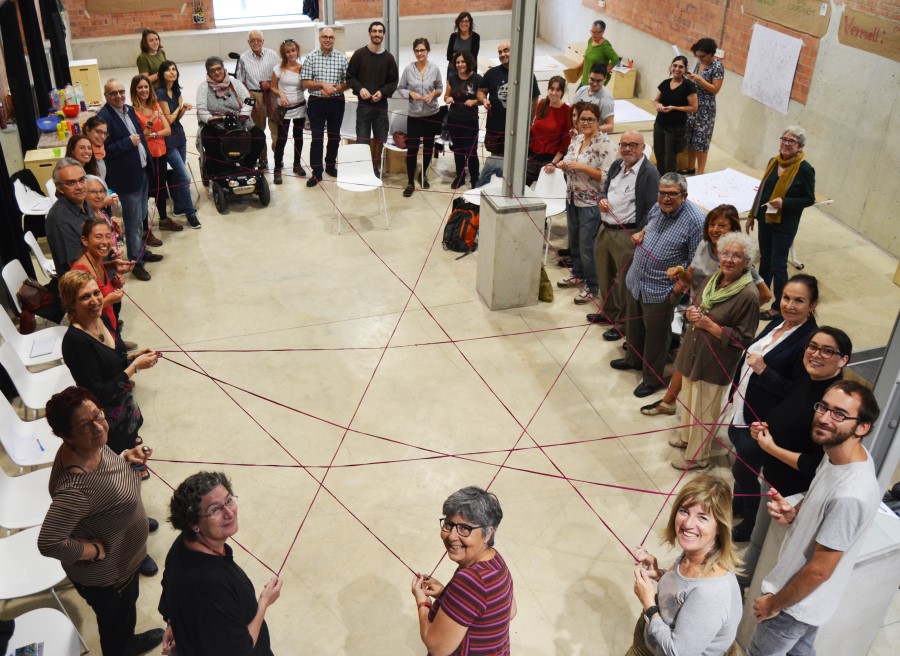 Community Adult School La Troca
Community school that offers support to the educational needs of young and adult people in a specific neighborhood in Barcelona. Enables participants to learn and develop life competences.
Requirements: Intermediate level of Spanish.
Ways you'll contribute:
Translation of documents & website
Teaching English
Research international funding resources & grant writing
---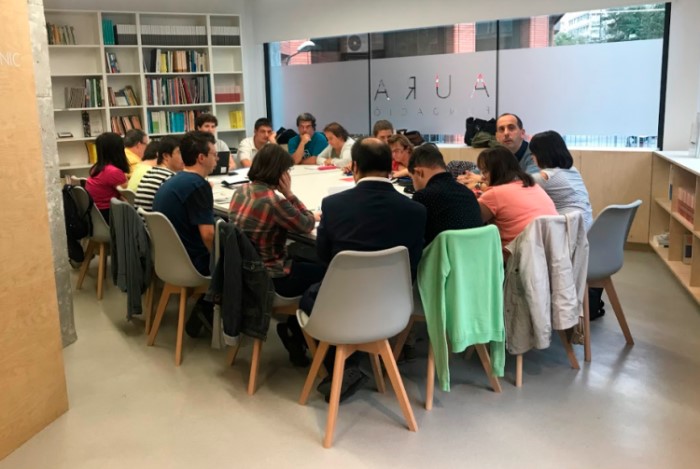 AURA Foundation
Social organization that offers services for social and employment inclusion for people with intellectual disabilities.
Requirements: Intermediate level of Spanish.
Ways you'll contribute:
Support with English language courses in developing class materials and dynamics
Assisting the English teacher in online teaching
---
FOUNDATION BAYT-AL-THAQAFA
This organization works to facilitate social, cultural, civic and political inclusion of refugee and immigrant populations, mainly from Arab-Muslim cultures.
Requirements: Advanced level of Spanish.
Ways you'll contribute:
Support with Spanish literacy and language acquisition and class material development.
Help with database keeping and management.