ISEP offers a variety of scholarships to our students. The goals of these scholarships are to directly remove barriers to accessibility for study abroad and to build inclusive excellence. Here is a quick snapshot of the information you need to know about each scholarship!
If you have any further questions, check out each scholarship page, or email scholarships@isep.org!
What?
ISEP Community scholarships support students who reflect ISEP's community values, and advance our core mission of increasing the access and affordability of studying abroad.
Who?
ISEP students from any member institution with demonstrated financial need qualify to apply for the ISEP Community Scholarship. You are encouraged to apply if you are a student who is statistically underrepresented in study abroad.
How much?
The ISEP Community Scholarship awards students with US$500.
When?
Application Opens: February 15, 2018
Deadline: March 30, 2018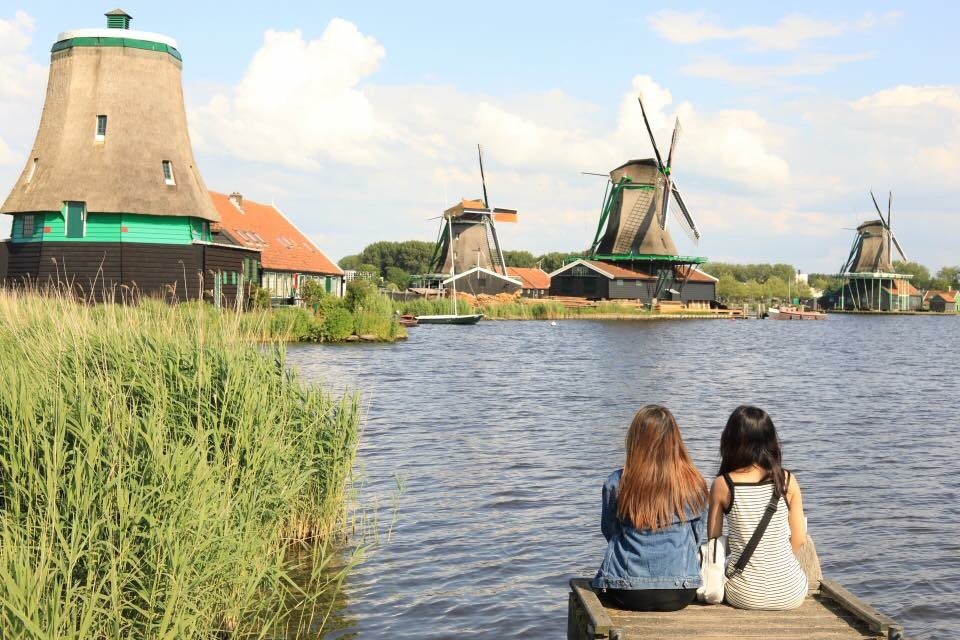 "Without ISEP, I would not have been able to study in Sweden because there were no programs accessible to me, but furthermore, with ISEP's Community Scholarship I could explore the colorful culture of Northern European countries. In my case, the average cost of living in Sweden is more expensive than Seoul, so I was so lucky to find the ISEP program and obtain the scholarship."
Jeoung Eun, Hanyang University to Malardalen University
What?
ISEP Founders Fellows are outstanding applicants who want to immerse themselves in another culture through language learning. Founders Fellows are required to produce a creative project about language learning through study abroad.
Who?
Founders Fellows believe living, studying and engaging in another culture will inform and broaden their perspectives. They have unique stories and find creative ways to express them.
You are qualified to apply for this fellowship if you are attending an ISEP member institution and meet the eligibility criteria for the fellowship which includes demonstrated financial need and ability to express, through a creative project and personal statement, your passion for language learning while studying abroad.
How much?
Founders Fellows are awarded a US$2,000 scholarship based on need, focus, drive and creativity.
When?
Application Opens: February 15, 2018
Deadline: March 30, 2018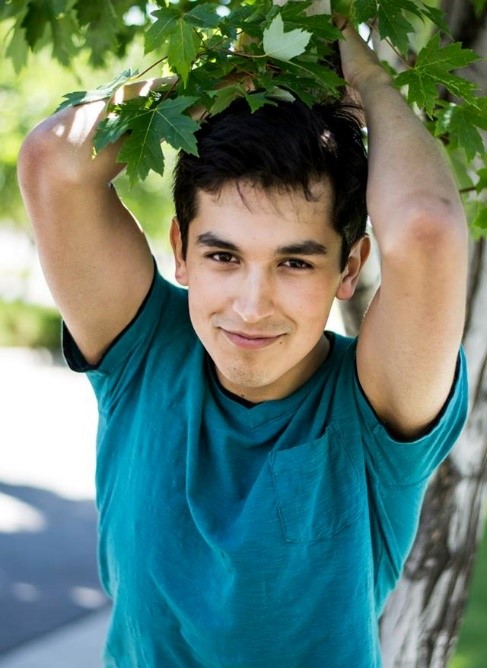 "The Fellowship has been an immense help. It has taken a lot of the burden of paying for this experience away. Overall, this experience has been phenomenal."
Ryan Torres, Fort Lewis College to Universidad Americana
What?
The Annette Kade scholarship recognizes students from U.S. member institutions planning to study abroad with ISEP in French or German. Scholarships are available to students with a financial need and an interest in language learning. These scholarships are meant to help students get more involved in their chosen host culture through immersion and interaction.
Who?
These scholarships are awarded to ISEP students from U.S. member institutions who are planning to study abroad in French or German at a member institution in in Austria, France, the French Antilles, Germany, Reunion Island or Switzerland. To qualify, you must demonstrate financial need which this award would help you overcome.
How much?
The Annette Kade Scholarship Committee awards scholarships in the range of US$500 to US$1,000 depending on commitment to language learning, demonstrated financial need and academics.
When?
Application Opens: March 1, 2018
Application Due: April 13, 2018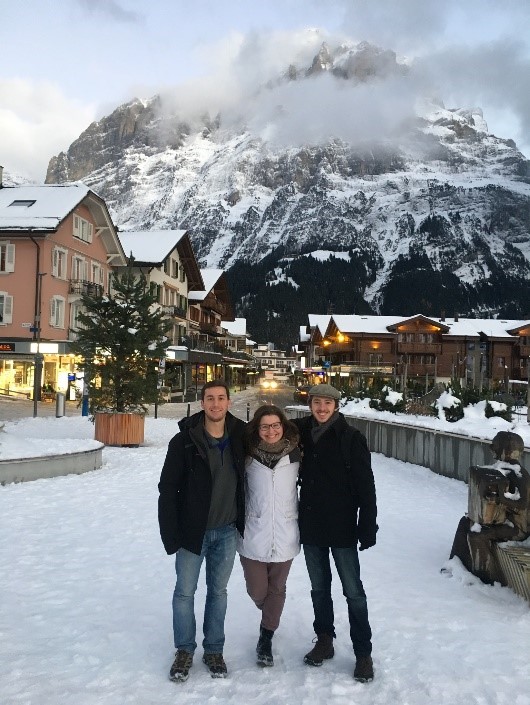 "I think that this scholarship is absolutely invaluable. Studying German has expanded my worldview and made me a more well-rounded person."
Bernadette Becker, Indiana University-Purdue University Fort Wayne to University of Zurich
What?
The Massey University scholarship is intended to give students who would not otherwise be able to study in New Zealand the opportunity to study abroad.
Who?
You are eligible for this scholarship if you are attending Massey University in New Zealand for a semester or full year program on ISEP Direct.
How much?
Massey University offers funds for students up to $1000 NZ. You must open a bank account when you arrive in New Zealand to receive the funds.
When?
Application Due: April 17, 2018
What?
The GSA scholarship enables male and female student-athletes to combine international coaching and training with their semester abroad. As a GSA scholar, you will train with the elite sportspeople of the Manawatu region and have opportunities to engage with both professional athletes and New Zealand representatives of your sport. GSA is available to athletes from all sports. Regardless of what sport you play, receiving a GSA scholarship form ISEP will give you access to these opportunities, and more!
Who?
Massey offers this scholarship to qualified student athletes studying for a Fall or Spring Semester at Massey University.
How much?
Massey University has given ISEP $1000 NZ to award to student athletes who apply though ISEP. Additionally, students can apply directly to the GSA scholarship which awards up to NZ $750 toward the GSA program fee.
When?
Contact Student Advisor, Anthony Ciero, for more information and application deadlines.
Like this Story? Also like us on Facebook.