Intern Abroad
Spend a semester or summer interning abroad. Find your career field – choose from 10 cities across 8 countries.
---
In selecting your internship program, there are three top considerations:
Career Field – What do you want to do after graduation? In selecting your location, you'll start with your intended career field to find the perfect fit for your internship placement.
Language – Internships are in English except for Paris where French fluency is required for placement. In countries where English is not the native language, there are language courses offered at the beginning of your programs to help with immersion in the culture.
Timing – Semester and summer internship options are available. Whether you're a study abroad alumnus looking to intern abroad to increase your experience, currently abroad and wanting to continue your experience by interning, or your internship will be your first time abroad – you can plan your experience into your academic calendar.
---
Explore your career field options across locations by visiting our internship program locations:
Connect with your ISEP Student Engagement Officer or your ISEP Study Abroad Coordinator on your home campus to begin an advising session to consider your options.
---
Internship and Career Development

Guaranteed internship placement
Dedicated program advisor, interview prep
Coaching and mock interviews
The Gallup Organization's StrengthsFinder 2.0 assessment
Personalized hour of strengths coaching
Career-building video guides
Intensive language training course

On-Site Program Inclusions

24/7 local emergency contact
Start date briefing and information packet
Social and cultural events
Access to paid events and excursions
On-site career development and networking events
Individual internship site visit and feedback session
Cultural and professional reflection in exit briefing

Housing and Transportation

Accommodation
Group flight options with reduced airfare
Travel card for public transportation for the first week
---
| | Summer 2018 | Fall 2018 | Spring 2019 |
| --- | --- | --- | --- |
| Barcelona, Spain | US$7,190 | US$8,190 | US$8,190 |
| Dublin, Ireland | US$6,190 | US$9,190 | US$9,190 |
| Florence, Italy | US$7,190 | US$8,190 | US$8,190 |
| London, U.K. | US$7,190 | US$8,190 | US$8,190 |
| Milan, Italy | US$7,190 | US$8,190 | US$8,190 |
| New York City | US$7,190* / US$7,490 | US$10,490* / US$10,790 | US$10,490* / US$10,790 |
| Paris, France | US$7,690 | | |
| Stockholm, Sweden | US$6,690 | | |
| Sydney, Australia | US$8,190 | US$9,190 | US$9,190 |
| Washington, D.C. | US$7,190* / US$7,490 | | |
*Fee for students who do not require a work visa for internships in the U.S.
---
You can earn credit for your internship through your home university or Fairfield University in Connecticut, as your official school of record. For either option, discuss your transfer of credit options with your study abroad advisor before you go abroad.
Fairfield University can offer official transcript credit for our internships. Summer or semester credit is available to all students. If your institution hasn't already outlined a path for international internship credit, the Fairfield option can be granted as transfer credit, general elective credit or major credit.
Possibilities for Credit:
3 - 6 credits for the internship hours / assessment
3 credits language (Italian, Spanish, French)
---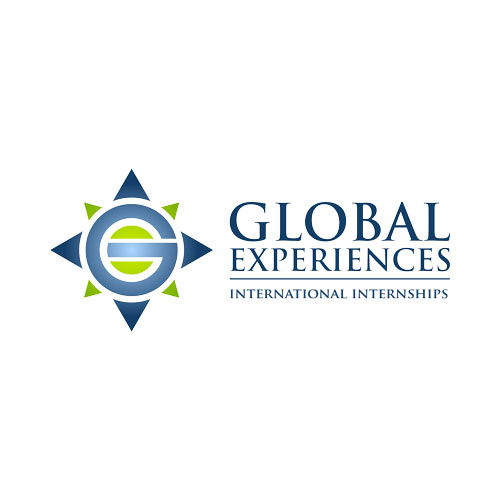 ISEP is partnering with Global Experiences, the leading provider of customized international internship programs for university students and graduates to provide access to these program for our members. GE offers each participant unparalleled opportunities to learn new professional and life skills abroad — leading to a greater level of global workforce leadership and preparedness.